The mother of a teenager who died in a car crash in 2006 has urged people to think of the families of victims before posting images on social media.
Donna Price made the plea after shocking images of a multi-vehicle M50 collision were circulated online on Thursday.
Gardaí issued an appeal asking the public not to share the graphic images of the crash in which Jackie Griffin, who was in her 30s, died.
Facebook said the content has been removed from its platform.
Ms Price, who founded the Irish Road Victims Association (IRVA) following the death of her 18-year-old son Darren, said: "We were absolutely horrified when we heard that images were shown of the fatal crash on the M50."
She also appealed for people to delete the images and to consider the impact of them for the victim's family.
Speaking to RTÉ News, Ms Price said that when fatal road crashes are reported, families who have lost loved ones in collisions are reminded of painful memories of their loss.
"To get that knock on the door from the police to advise you that your loved one has lost their life or been seriously injured on the road - it's the worst news imaginable. We wouldn't wish it on anybody," she said.
"And we certainly wouldn't want to add to that pain and trauma by being presented with images of our deceased children, or mother or father, on the roadside. It simply doesn't bear thinking about.
"It's bad enough to attend the Coroner's inquest into your loved one's death and to hear the pathologist report into that death, without being confronted or having gruesome images shown to you."
The CEO of Shine, an organisation which helps those affected by mental ill health, also warned that many people post on social media in an unconscious way.
John Saunders said: "We see it as a normal medium of communication, we don't think twice about what we say sometimes.
"And I suppose that that's part of the fact that it has now become the norm as a way of communicating."
Mr Saunders said that social media users would be more used to seeing distressing images from other countries, as opposed to content originating in Ireland.
"We tend not to take much heed of them because they are somewhere else, they're very distant from us.
"But this is home, this is very close to us. And this is, I suppose, a different way of looking at life and I do think we need to think twice when we do use social media for such actions."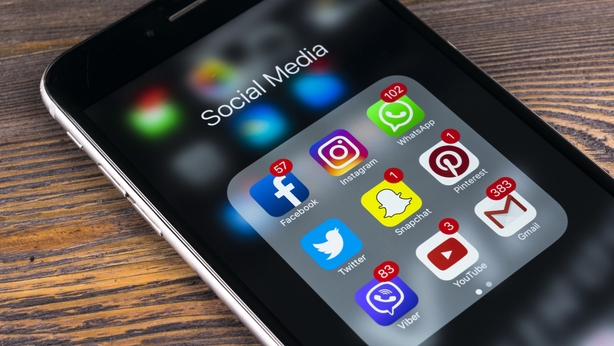 Mr Saunders said that sensitivity is especially needed for people who have already been affected by fatal road traffic collisions.
"I think we need to be sensitive about not just people's ordinary feelings and responses to images like this, but to very specific responses that people would have if they have already been traumatised by an event somewhere else."
He advised that anyone who was affected by the images of Thursday's crash to talk to someone.
"I think you need to reflect carefully and realise well first of all that people did this, they did it unthinkingly.
"I think if you really want to seek support, you should talk to someone about it – share your feelings, share any recollections that are coming back to you.
"Get an opportunity to ventilate your concerns and your emotions about it. I think that's the important thing."
---
Read more:
Woman dies in fatal crash on M50 slip road
Gardaí checking CCTV after images of M50 crash shared
Facebook has more to do to ensure online safety - Sandberg
---
Meanwhile, social media companies have been criticised for not tackling inappropriate content on its website.
Earlier this week, the chief operating officer of Facebook, Sheryl Sandberg, told RTÉ News that the social media giant has more work to do to ensure the safety of those using the platform. The company also owns Instagram and Whatsapp.
Ms Sandberg said that following criticism of Facebook's approach to safety, the job of fixing it is not complete.
"You can always do more and we are doing more, that's why we are making the investment locally and working with people around the world," she said.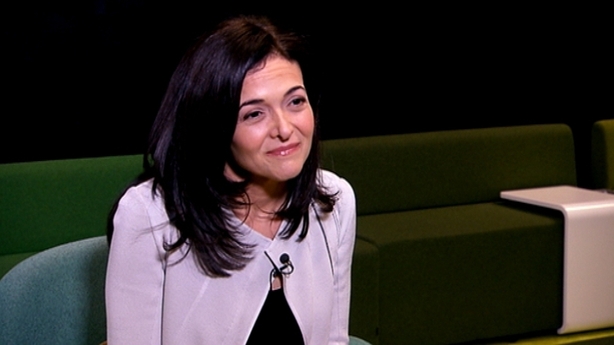 But how is it that graphic images and videos are being posted in the first place?
Professor of Computer Science at the ADAPT research centre at Trinity College Dublin, Séamus Lawless, said that one of the main motivating factors for people when posting online is the reaction from people in their networks.
Prof Lawless said: "Often people can be driven to share information when it's more controversial because they feel that it will get a bigger reaction, or they know it's going to get a big reaction. Whether that reaction is positive or negative, almost is irrelevant.
"It's just the scale of the reaction that's of interest because it's not really a considered or thought-through process. It's an instinctive thing to share a piece of content and as sharing becomes easier and quicker to do so, then the amount of thought that goes into that is reduced."
"Often people can be driven to share information when it's more controversial because they feel that it will get a bigger reaction, or they know it's going to get a big reaction."
He also said that the prevention of uploading distressing images onto social platforms is a difficult challenge. However, it is something that social media companies are aware of and aiming to combat.
"There are lots of initiatives under way on most of the social network platforms, but it is tackling one bit at a time and trying to address those bits as they arise and as they become apparent," Prof Lawless told RTÉ News.
"It is something that they need to tackle in order to ensure the authenticity and the stability of their platforms."
The sharing of the images have also led to political reaction, with one Fine Gael TD saying that the spreading of graphic images, misinformation and defamatory comments is becoming an issue that can be no longer ignored by legislators. Colm Brophy called for a change to regulations to reflect the widespread use of social media.
Anyone who wishes to seek support can contact the Irish Road Victims Association on its website irva.ie.