As the centenary of the Armistice approaches, final preparations are being made to a new art installation at St Patrick's Cathedral in Dublin.
It features 36,000 leaf-shaped messages hung from the cathedral's ceiling, remembering the 36,000 Irish men and women who died in World War I.
The spectacular display is the culmination of a project that began in 2014 to mark the 100th anniversary of the outbreak of the war.
Visitors were asked to write a message to a loved one lost in conflict and leave it at the cathedral's Tree of Remembrance.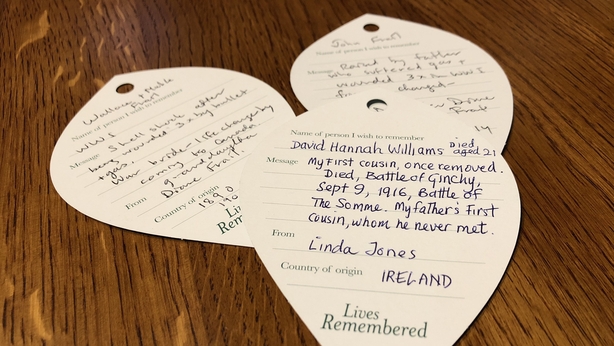 Since then, 220,000 leaf-shaped messages have been collected.
By chance, this figures matches the number of Irish men and women, who most historians agree, fought in World War I.
Many of the 36,000 messages that have been selected to be hung from the ceiling of the cathedral are written in memory of those killed in wars in the past, while others reflect upon modern-day conflicts.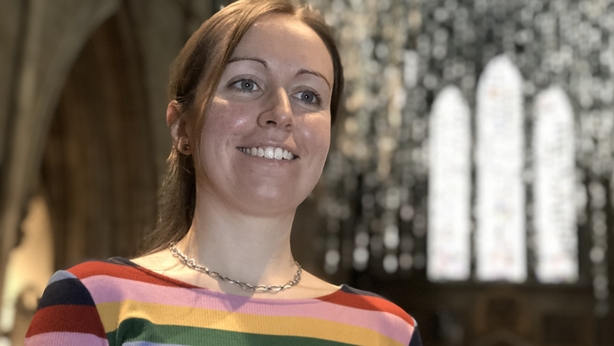 "Whenever there has been a major modern conflict or act of terrorism, the project has been an immediate focal point for people to respond and react to," said lead artist Ciara Ní Cheallacháin.
The messages are written in a variety of different languages by visitors from all over the world.
"Every message is personal to the writer. But when they are brought together they reflect a common desire for a more peaceful world and a desire to find a better way of living," said the Dean of St Patrick's, Dr William Morton.
The installation will be launched tomorrow and will remain in place until 1 December.
A new art installation at @stpatrickscath remembers the 36,000 Irish soldiers who died in WWI. pic.twitter.com/U5JFavTF7m

— RTÉ News (@rtenews) October 31, 2018