A 45-year-old pig farm manager from Co Meath has completed a 498km walk in record temperatures from Malin Head in Co Donegal to Sneem, Co Kerry, to raise funds for the Irish Cancer Society.
Martin Sheridan, from Moylagh, Co Meath, completed his walk at noon today.
He was inspired by the Moylagh JFK 50-Mile Challenge - an annual walk which has raised almost €500,000 for the Irish Cancer Society since it began seven years ago.
Mr Sheridan was also inspired by his father-in-law, Michael Smith, who was diagnosed with cancer of the oesophagus in 1983 aged 36 and died seven years later in 1990.
Mr Sheridan has completed six of the seven Moylagh JFK 50-Mile Challenge walks. He has also completed 14 marathons.
"Plenty have told me I was mad and that it couldn't be done. Yes it was hard, but I just think about all those who are going through treatment for cancer and every day they put one foot in front of the other and keep going no matter how difficult."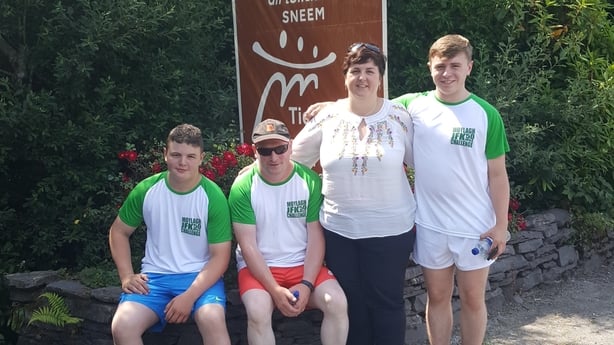 He said: "We all know someone who has had cancer or who is going through treatment at present, be that a member of your family or a friend."
Martin completed his 498km walk from Malin Head to Sneem in eight and a half days, and cooled down with a cold drink after he crossed the line today. He was joined by his wife Nicole and their sons, Michael, 18, and 16-year-old Thomas.
Martin walked 64km per day in temperatures of 30C, and was able to reduce that to 56km per day as he came closer to the finishing line.
He said he chose his route because he always wanted to see the Ring of Kerry. He said he could not believe the eight-and-a-half days passed so quickly.
He is hoping his walk will raise around €10,000 for the Irish Cancer Society.