A "significant" number of families who presented as homeless were "unwilling" to be housed in the private rental sector, according to a new report which has been criticised by homeless charities.
The findings, from the Dublin Region Homeless Executive (DRHE), shows during 2017, 343 families were "reluctant" to consider being accommodated under the Housing Assistance Payment scheme and subsequently ended up in hotels or B&Bs.
Tonight the Minister for Housing Eoghan Murphy said it is not his intention to withdraw emergency accommodation from those who refuse a HAP place.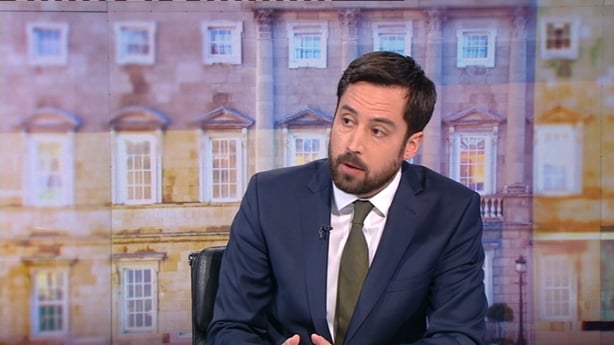 It comes as a report from the Homelessness Inter Agency Group said it needs to be considered whether it is appropriate to provide emergency accommodation to households who are unwilling to consider HAP.
Under HAP, households source their own accommodation in the private sector and receive financial assistance to meet the rent.
According to the DRHE report, in March of this year, 12 families out of 750 in emergency accommodation exited homelessness through HAP.
The report describes the March figure as "extremely low".
However the report does not make clear how many of the 750 were actually offered a HAP option.
Reacting, Focus Ireland, said the report repeatedly seeks to lay the blame for homelessness on the people who experience it.
Its head of advocacy, Mike Allen, said the report makes no mention whatsoever of the overwhelming evidence that there is a growing shortage of available rental properties with the HAP rental limits.
The DRHE report says while it is understandable that many families would prefer to be accommodated in a local authority home, this is simply not possible given the current constraints on the supply of social housing.
The report notes that there is a "nervousness" of being accommodated in the private rental market and says it presents challenges in terms of reducing the number of families that enter emergency accommodation.
The report from the DRHE, was carried out after an increase of over 200 families presenting as homeless in January and February of this year.
The Minister for Housing welcomed the report saying it outlined progress is being made.
Mr Murphy said the situation in Dublin seems to be stabilising and said the numbers sleeping rough is in decline.
He also said the rate of increase of families accessing emergency accommodation slowed in 2017 compared to previous years.
The report states the rate of increase in family homelessness is "stabilising".
Latest figures show there are 1,329 families with 2,780 children currently homeless in Dublin and living in emergency accommodation.
The report also recommends that the reporting on homeless figures be moved from the current monthly basis, to four times a year. This it says, would allow for greater analysis of trends and would be in line with the majority of EU countries.
Focus Ireland said this was a communications strategy for "bad news" rather than a research strategy to solve the problem.