RTÉ's Aisling Kenny has been speaking to women on both sides of the debate on the Eighth Amendment. Four of those women told their stories to Morning Ireland.
Our baby had three sets of chromosomes so essentially what happened was that two sperm had fertilised one egg, and instead of it splitting to become twins, one baby got three sets of chromosomes, so the baby was completely incompatible with life. I should have miscarried already, and as one doctor kindly said to me, I wanted the baby so much that that's why it didn't happen.
After two miscarriages in one year, Ciara and her husband were overjoyed when they found out she was pregnant again. but at just 17 weeks doctors discovered her baby had a number of potentially fatal foetal abnormalities
They said that with this diagnosis that there was risks to me for a type of cancer called choriocarcinoma, and even though the risk was quite low, that if it did happen I may need a hysterectomy as a result of it. the obstetric guidelines, as in the medical guidelines, in all the books say the treatment of a partial molar pregnancy is immediate evacuation of the foetus, so I argued with them, I said well if it's ... sorry... it's ok... if it's immediate evacuation of the foetus, why can't you do it for me? And they said, due to the laws in Ireland that they weren't able to fulfil their duties as doctors to me. Which was quite upsetting for them, because I'm now a long-term patient of theirs with the third pregnancy loss.
The couple made the decision to travel to Liverpool for an abortion.
We scheduled an appointment in Liverpool for Valentine's Day, it was the only day they had free. So we headed off to the hospital that morning and really what we had done wasn't a termination, because a termination would involve actually doing something to the baby so that the baby would stop breathing, this wasn't something that we wanted, and we didn't have to go ahead with that, all we did was induce labour. During the labour – I had decided before we went not to bring any other family members – but as I started approaching the time to have the baby I realised that I'd made a big mistake... and that it probably would have been nice to have my mother there.
Siobhán Donohue, chair of a group called Terminations for Medical Reasons, says women like Ciara should be looked after in their own country.
Our stance is that we feel we need to repeal the Eighth Amendment to allow for the care of women in our organisation who have been through the trauma of a diagnosis of a severe or fatal foetal anomaly. Women who make the decision to travel for a termination of pregnancy they don't do it lightly. They have a much wanted pregnancy, they want to have a baby, that's what they want.
But what happens is they get a diagnosis that changes everything for them. Their worlds are turned upside down. Most of our members would have been told that either their baby would not survive to full term, or if they did, would be stillborn, or if they did survive delivery, they would not live for very long. What people say to us is they get this diagnosis, and it's difficult and it's hard and it's heartbreaking. And then it's compounded by the fact that you have to travel.
Dr Peter Boylan is Chairman of the Institute of Obstetricians and Gynaecologists and former master of the Holles Street Maternity Hospital.
Well I think the legislation proposed by the Oireachtas committee is the sort that should be put in place. The without indication as to reason up to 12 weeks is to get over the issue of rape and difficulty in diagnosing rape and the trauma that women go through who have been raped and become pregnant, and also the availability of the pills over the internet, which is widespread now, anybody can access them if they want to, and then after the 12 weeks for indications of when the mother's health or life is at risk and where the baby has no chance of survival following birth. It's important to remember that when there's a fatal abnormality it doesn't really matter when the baby is born; it's going to die. It's removed from the intensive care unit which the womb is, and so it doesn't matter at what gestation the baby is delivered, so if it's delivered at 34 weeks it will die, if it's delivered at 42 weeks it will die, if it's delivered at 23 weeks it will die. So it's up to each individual couple how their coping mechanisms will cope with this, and many couples choose to continue on with the pregnancy, and they deserve the full support, and they get it.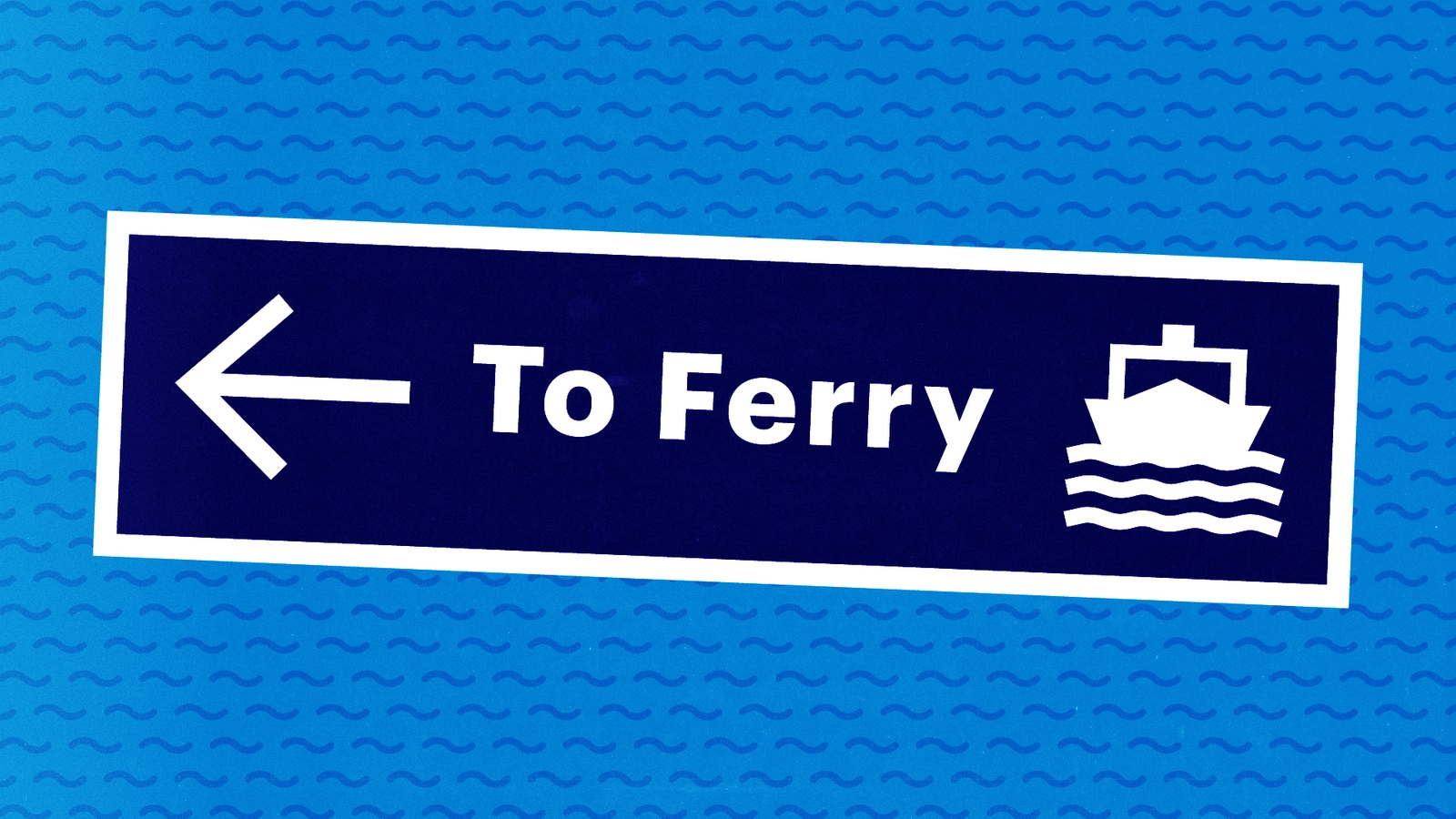 Ciara and her husband say their journey to Liverpool is one that they'll never forget. A week after giving birth, they made the long ten-hour journey back to Ireland by boat with their baby's remains.
At the clinic they said to us: 'You've got a ten-hour journey home again, so how are you going to keep your baby cold?' Which isn't something that we ever thought we'd have to think about. So they recommended going to a pharmacy and buying some cold packs that you crack, and lifting the baby out of the coffin every hour and a half and placing these cold packs under him. We started making our journey from Liverpool and I remember just you know sitting in the passenger seat with the white coffin on my knees and having to stop at a pedestrian crossing and to let everybody pass in front of us, just tears running down my face, and then we got to the ferry, so you get there and you have to park in the holding area, we went up to the passenger deck, and about 20 minutes through the journey the water was really turbulent and it just got really rough, and I got afraid that the baby would fall off the front seat and that we'd be faced with something even worse when we got back to the car. So I just begged my husband to go and ask could he go back down and just put the baby in the coffin on the floor of the car and he was granted permission to go down and reposition the baby. And then you know you come out at the port in Dublin and you get stopped by Customs and there's guards there, and the saddest thing was that we pulled up to the guard, and he looked in and he just waved us on, as if he'd seen it a million times.
Ciara, who is now pregnant for a fourth time, is hoping the day will come when women in her situation will have a choice in Ireland.
You know, I want to be a mother, we want to be parents desperately, and this isn't something that we would ever want to choose, but it is nice that we did have some level of choice, even though it was within another country, but it would be just amazing if things could change so that no other people have to go through all those extra complications that are associated with travelling.
Clíona Johnson decided to carry her baby to full term after doctors told her that her baby had a potential fatal foetal abnormality and that it was likely the baby wouldn't survive outside the womb.
I remember waking up, you know, just having nightmares and waking up and going 'No, it's ok it was only a nightmare and then going ... it's real and going 'No, it can't be', and you want to run, you do, you want it not to be real, and you want it to go away. Your world is kind of rocked. The future you sort of saw for your child stretching out before you has just disappeared. It's just so traumatic.
In 2006, Clíona Johnson's baby was diagnosed with anencephaly, which means the baby's brain didn't fully develop and therefore wouldn't survive outside the womb. Clíona and her husband made the decision to carry the baby to full term.
I remember also then coming to that point, that fifth stage of grief, which is acceptance and as you're sort of grieving the old story that you had, you know, in your mind, the future you saw for your child, as you're grieving that and letting it go, almost directly proportional are you able to see the child for who he is, and see my little boy, and I have him now, and to embrace that, and actually for me the joy came in embracing that. When I was able to just accept that and then live with that,. it was like I suppose figuratively taking him by the hand and saying 'We have a short journey together, but we have each other.' And I could not have imagined the joy that would come with that.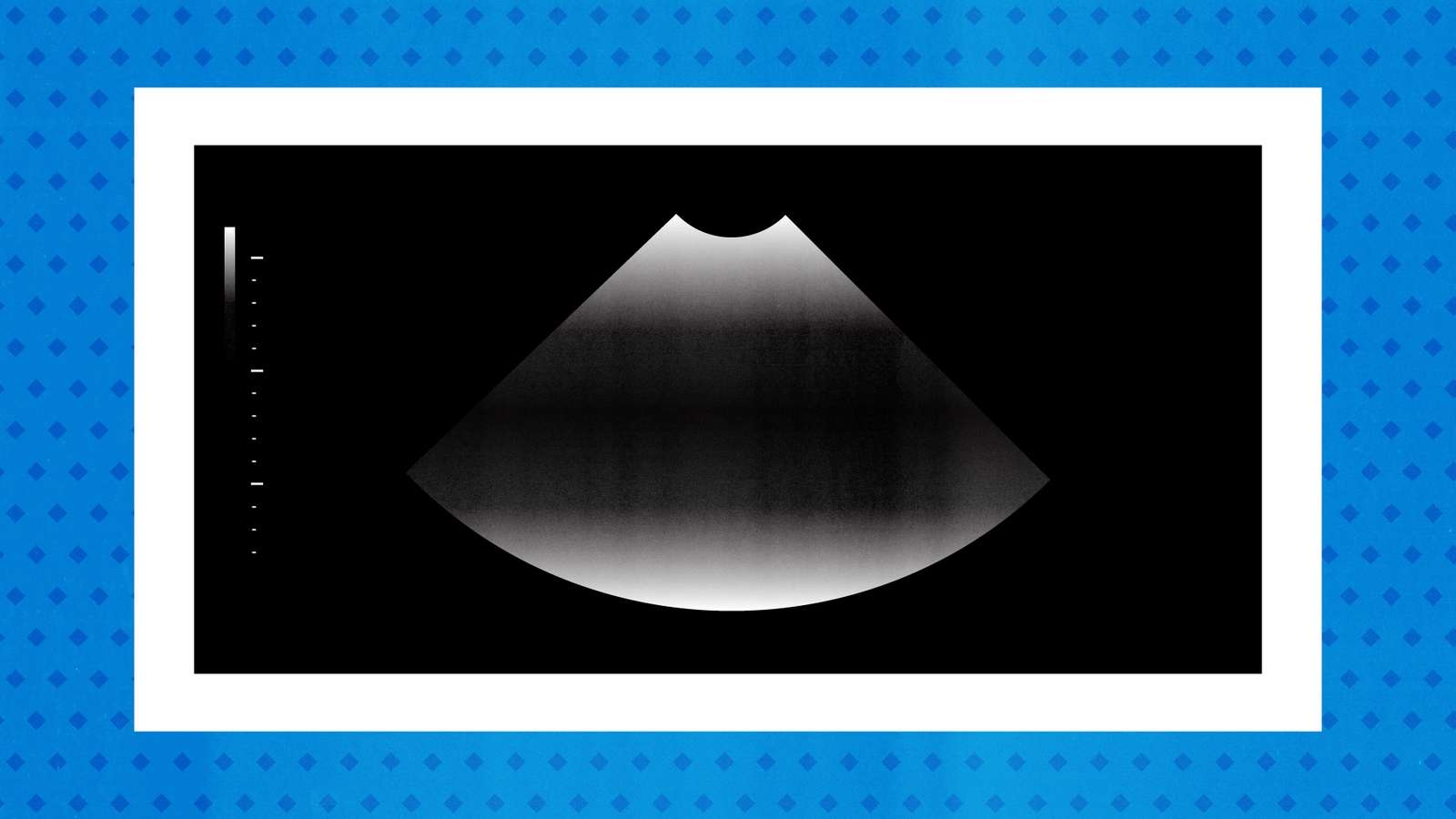 Clíona, who has five other children, recalls many happy times for her family during her pregnancy.
The obstetrician, who was the head of the scanning department at the time, he invited us back a few weeks later, and told us to bring the other kids. He effectively facilitated them meeting their brother, who they had only spoken to through my tummy up until then. Oh my goodness it was just such a beautiful moment for our family; the fun and the hilarity when my son wanted proof that he was a boy, that he actually had a brother, and you should have heard his laughter, you know, and of course that set everybody off in peals of laughter. And these are not, you know there was this tiny silver lining – these are beautiful memories.
Tracy Harkin, a member and spokesperson of Every Life Counts, has many concerns about repealing the Eighth Amendment. Her daughter, ten-year-old Kathleen Rose, was diagnosed with a chromosome disorder called trisomy 13, and doctors said she wouldn't reach her first birthday.
I worry, when I look at other countries, you know, what is going to happen to children with special needs. I mean Kathleen would be considered the very hard case with trisomy 13, she's profoundly disabled. at the moment we take for granted that these children have a right to life, that they're valued. What we do know from looking at law change in other countries is that once the Eighth is removed, the expectation to abort increases significantly. They just won't be there; it's as simple as that, these citizens will not be there, because their parents, whether at 20-week scan or earlier at 11 or 12 weeks now can pick up these things, the pressure and the negativity can be quite profound. Some parents have had to really struggle and bring their child to term. The terminology is extremely important because every time you hear that term 'fatal foetal abnormality' it's saying to listeners out there, saying to an audience, 'these are a subcategory of human beings'. 'Life-limiting conditions', that term, it does not undermine the severity of these conditions, it does not undermine the severity of my daughter's disabilities, or other children that haven't done as well as her, who maybe only lived for days or minutes.
Professor John Monaghan is a consultant obstetrician and gynaecologist who recently retired from Portiuncula hospital in Ballinasloe in Co Galway.
I've been practising obstetrics I suppose for 40 years, and I have never seen a situation where it was essential to terminate a pregnancy because it had a life-threatening condition. In almost all cases there is no medical reason to terminate the pregnancy. The pregnancy can continue safely and the baby can be born at whatever stage it's going to be born. You know, we're talking about babies with serious abnormalities at the moment. That's a very tiny proportion of the total number abortions that are done even in the UK. If you said you would allow that, which I'm not saying I would allow for that, but if you said you would allow for that, that's not going to address the overall question of abortion that's coming up at the moment. In other words, where a woman says 'it's my choice to end a pregnancy', for any reason whatsoever, even in the first 12 weeks, and I can't get my head around that. If a mother asks me to terminate a pregnancy on the basis of choice, I have to ... I get very conflicted with that. It can't only be based on choice since there's more than one human being involved. Whether this is a normal child or a child with a significant abnormality, to reduce it to 'it's my choice or not' is a very brutal confrontation. I would argue that in the normal course of events it is not good for the woman herself to go down that route, from a point of view of managing and coping and recovering from this traumatic experience.
For Clíona and her family their baby's short life is a memory she says they'll treasure forever.
I went into labour naturally and he lived for 17 minutes. But I will never forget that. I think we can measure time you know but you can't actually measure a relationship and the effect that somebody will have on you and that somebody can have in a very short amount of time. So to hold that little boy in my arms and look on him, he was so perfect in so many ways, and so imperfect at the same time, but that was so beautiful to me. His little hands and feet were the image of my husband's, you know he had the colouring, my colouring, and two of my daughters have my colouring, and he was so like them, and also so vulnerable. But I think it's the most healing thing any mother in this situation could possibly do is to hold that child in her arms ... there's a completeness to that moment, to being together. I've been here for you, you've been here for me, we've journeyed together, we've gone as far as we can go and now it's time for me to let you go. That's what we mothers have to do with every child actually. From the time they're born and you cut the cord it's actually a process of letting them go. It's being there for them where they need you and letting them go to be who they're meant to be, and this actually was no different, and so there was a great sense of peace and wholeness in that moment. And he just slipped away, he slipped away so peacefully, and I felt completeness.
Myself and my boyfriend we found out I was pregnant on 5 March of last year and we were both absolutely devastated. It wasn't a part of the plan; I've plenty of opportunities of a career change that year as well, and I have absolutely nothing to provide for a child. And we just knew deep down in our hearts that we were not ready to have a baby.
Laura, not her real name, was 24 when she found out she was pregnant. After looking at all her options along with her boyfriend she made the decision to travel to the UK when she was six weeks pregnant, and went to a clinic to get the abortion pill. But in the airport and on the flight home she began to experience excruciating pain.
The cramps were so intense; I'll never forget the pain that I was in in that airport. I remember I had to get off a stool and walk around the airport because I was getting so agitated I was in so much pain. I was in and out of the toilet to see if I was passing the pregnancy and I wasn't; it was just extreme cramps. I had to ask a businessman to get off his chair so I could sit on it for a few minutes because I just needed to bend my back in a ball or something because I had extreme back pain at that point. When we got onto the plane I was praying to myself and I was like 'Please don't let me pass this pregnancy on this flight' but luckily I didn't and my friend drove to the airport so luckily we had a lift to get back to my home town. So when I got in the door at 12 o'clock that night my mam was like 'Where were you all day?' and I just ran to the toilet and I passed the pregnancy there and then and just went to bed.
In the weeks after returning to Ireland, Laura continued to experience worrying symptoms.
So the bleeding continued for four and a half weeks after my abortion. The bleeding had stopped for a few days, and then I went to the gym, and I remember I got a tap on shoulder from my friend, she just said 'You're after soiling the back of your trousers with blood'.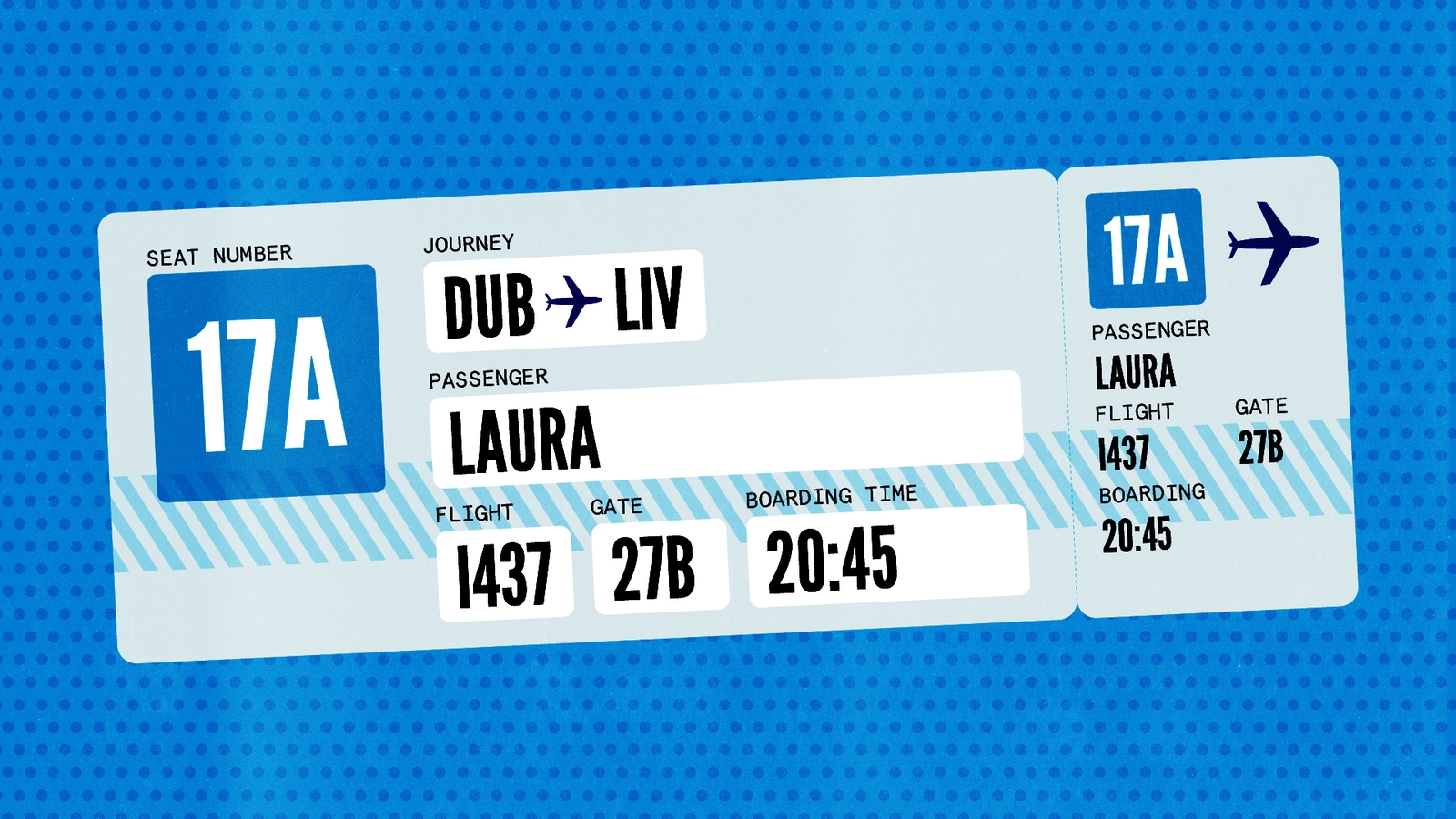 Laura decided to make contact with the clinic in the UK where she got the abortion pill.
The nurse on the phone just said maybe just take a pregnancy test on your fourth week and see how you get on from there. So I took the pregnancy test on the fourth week and it came up positive so I rang them again, and they said that it could be, it takes ages for the hormones in your body to come down.
But Laura's situation didn't improve and her health began to deteriorate.
When it came to the Thursday the bleeding got extremely heavy and I wasn't feeling very well. Then I woke up Friday morning getting ready for work and my bedclothes were completely destroyed in blood. I couldn't walk more than 20 steps without having the feeling to push something out. I worked a full 12-hour shift because I couldn't afford to lose hours. I drove to an A&E in Dublin because the nearest A&E to me I know too many people that work there. When I was brought into A&E I didn't tell the doctors I had an abortion, I just told them I had a miscarriage on the 29th of March and I passed the pregnancy and did nothing about it. I was terrified, I was so, so terrified because I didn't know what way I was going to be treated by medical staff, I nearly felt like a criminal, for having that choice over my body, I didn't know how to feel, I didn't know how to react, all I knew was that I had to keep lying, and lying, and lying, I was putting lies on top of lies and I was tripping over them, like I was forgetting what I was saying. I think they all knew what happened, it was so obvious that I was lying but I just wasn't willing to explain it to them, and I have to say that they did respect that.
Laura was told that she was close to developing sepsis and needed emergency treatment.
They were very concerned about my blood pressure being low and I had to get more sets of bloods done, and I was put on antibiotics straight away, then I was brought down to the early pregnancy unit and I had two doctors doing an internal scan, and one of the doctors said that we need our consultant to have an opinion on this, she said because you're bleeding so heavily. So I was brought up to a gynaecology ward and then the consultant saw me and she did a scan and she asked me was it possible that this could be a new pregnancy and I said no, and she just said that's ok and 'How are you feeling?' and I just said I don't feel great and she said I'll book you in for a D and C, you just get some rest. And that was the nicest thing anyone had said to me over that 16 hours in hospital.
Laura, who is campaigning for Together for Yes, says she should have had access to abortion and after care in her own country.
Women are having abortions under the Eighth Amendment anyway, and they're doing it illegally or they're going abroad, and I feel that a lot of women are left with no choice but to do it under different methods that put their lives in danger, and pushing women to another country or to these points is dangerous and us as a nation, we cannot hide this any more.
I was living in my family home, and I was single, and I just took a test, just to rule out pregnancy, I never expected that it would actually be positive. I just remember I stared down at my test and it was just like, I felt like my life was over, I was absolutely devastated. Everything that I had worked so hard for just felt like it was worthless. I don't think I've ever been so scared in all my life, I'd no idea what I was going to do. How would I be able to cope.
Emma Moloney was 23 and had just finished a Master's in English when she discovered she was pregnant.
I immediately rang a friend so I had somebody to confide in and she just said 'Oh my gosh, what are you going to do?' and then it just hit me – what was I going to do? I had always considered myself to be pro-life, but being on this side of things it was a lot harder than I'd ever, ever expected. About three days later I went to my mum and I said 'Mam, I'm pregnant', and she immediately just looked me in the eye and said everything would be ok.
Emma says the pregnancy was extremely difficult.
I cried myself to sleep most nights for all the months of my pregnancy, up to nine months, I remember going for my first scan at ten and a half weeks, and I remember just sitting in the waiting room, and I remember just thinking 'I don't want to be here', you know, seeing so many other mothers sitting there, and big smiles on their faces, I just remember thinking 'I don't feel happy about this at all, I don't want to be here.' But when I went in for that scan I remember seeing my baby for the first time. At first I didn't want to look at the screen, the nurse, the midwife, said 'Oh, what an active little baby', you know she didn't say what an active bunch of cells, what an active foetus, but if I hadn't lived in Ireland I could have just legally taken a pill and ended that baby's life. I remember seeing Rossa on the screen and seeing his heartbeat and thinking, 'Wow, it's incredible.'
After a tough nine months for Emma, Rossa, who is now two, was born.
People talk about this whoosh of love you're supposed to feel when your baby is handed to you. And I didn't feel that love straight away. I remember holding him and thinking 'Oh my God, how am I going to be able to cope?' It wasn't until the middle of the night when everyone went away and I was nursing him and we just connected, I just felt, 'Oh my gosh, this is my baby, and he is just so incredible', and I knew that I wanted to sacrifice all the things that I thought I wanted before in order to have a good life with him.
Emma, who is campaigning for the Love Both Project, says that although being a single parent is challenging, it's also very rewarding.
Though I am the sole carer and provider for Rossa, and being a lone parent is extremely challenging at times, but it's also extremely rewarding. Rossa is just the love of my life, and he's just brought so much joy and happiness and healing to my heart, and not only to my life, but to my whole family. I'm so thankful that the Eighth Amendment was there to stop me from making a really quick and rash decision when I was feeling my worst.