Leading experts in cyber security have told the Oireachtas Committee on Children and Youth Affairs that there are "massive risks" and "no benefits" to setting the digital age of consent at 13.
TDs and senators heard that 53% of three to four-year-olds are online, and a UK study showed that 10% of adults have engaged in sexualised conversations with children.
Professor Barry O'Sullivan, Director of the Insight Centre for Data Analytics at University College Cork, told the committee that setting the digital age of consent at 13 allows social media companies to gather every piece of information about the child, including where they live, where they go to school, or their family photographs.
Dr Mary Aiken, Adjunct Associate Professor at University College Dublin Geary Institute for Public Policy, said nobody is taking responsibility for exposing a child to extreme content.
She said phone manufacturers, internet service providers and web platforms are collectively responsible for the abuse of a child.
She said the prevalence of online activity among children is leading to sleep deprivation, increased anxiety, and exposure to violent and pornographic images.
Cyber security experts criticise Government plans to set the digital age of consent at 13 pic.twitter.com/rNCcUrxDef

— RTÉ News (@rtenews) February 13, 2018
"In France, they have banned phones in secondary schools because they found that kids were not socialising during the breaks, they were sitting in huddles and not talking to each other. The other point was exercise, they were sitting on devices and not exercising," she said.
TDs and senators were told that Ireland has one of the highest rates of sexting among young people in Europe, with children as young as seven being targeted.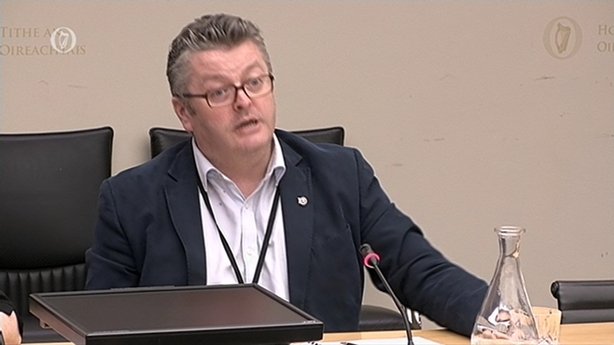 Prof O'Sullivan warned that parents who purchase phones for children who then receive inappropriate images of other children are, under law, in possession of child abuse images.
He urged the Government to ensure that social media companies are held accountable for the use of their platforms.
The committee was told that, in many cases, children were being blackmailed as people take an economic as well as a sexual interest in the child.
Prof O'Sullivan said Ireland needs to put in place a policy framework that ensures that children are sufficiently aware of, and able to exercise their rights, when they reach the age of digital age of consent.
He said the digital age of consent does not restrict a child's access to the internet, but it sets limits on the age at which a child can consent to be profiled.
"We oppose the Irish Government's current position to set the digital age of consent at 13 years," he said.