South Tipperary General Hospital has apologised for a second time to the family of a nine-year-old girl with cerebral palsy as a result of the mismanagment of her birth.
The hospital also apologised for a failure to follow proper recruitment protocols when it hired the doctor who delivered her.
In an apology read to the High Court, the hospital acknowledged the suffering Katie Manton "has and will endure for the rest of her life" and it also apologised to her parents without reservation.
Two years ago, the girl settled her case for the mismanagement of her birth against the hospital for €6.7 million.
The court heard her birth in September 2008 was excessively delayed, leading to a lack of oxygen that resulted in cerebral palsy.
Today, her mother Aoife Manton settled her own action against the Health Service Executive over the management of her daughter's birth.
The terms of that settlement are confidential.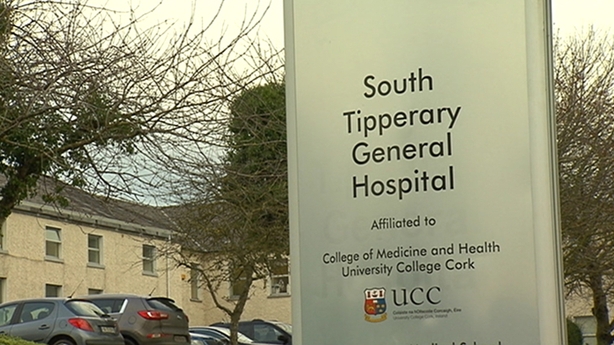 Today's apology was read by HSE Counsel Patrick Hanratty SC on behalf of South Tipperary General Hospital.
The statement read: "We wish to apologise without reservation not just for the gross deficits in the care provided by this hospital in the treatment of Aoife Manton and in the delivery of her daughter Katie but also for other matters including the deficits in our recruitment policy."
It also apologised for the "failure of this hospital to follow the protocol requiring references from two consultants, obtaining a reference from only one consultant concerning the professional capacity of the obstetric registrar who treated Mrs Manton and also for a mistake made in communicating the full name of the obstetric registrar who delivered Katie.
"We acknowledge the suffering that Katie has and will endure for the rest of her life. We have already apologised for that in her proceedings and we repeat the apology now.
"The pain, distress and ongoing anger that both Aoife and Ray Manton are enduring is understood by the hospital. We apologise to both of them without reservation."
The hospital confirmed that the deficits in the recruitment process at the time have since been rectified.
Outside court Katie's parents, Aoife and Ray Manton, said they will never forgive the HSE for what happened.
Mrs Manton said. "They apologised but it is only words. At 3am in the morning when Katie is having a seizure what am I meant to do with that apology?"
She said that she and her husband were extremely angry at what happened and the catastrophic injury suffered by Katie.
The family also called on the HSE to publish in detail their protocols, recruitment policies and the steps it has taken to ensure this never happens again.
They said they wanted these measures "to give confidence to other expectant mothers".