Tributes have been paid to members of the Alexander family, who were killed in a collision in Co Wexford on Monday.
Stephen Alexander, 49 and a father of two, died in the crash along with his parents, Lily and Doug Sr and brother Doug Jr.
He was a police officer with the Bolingbrook Police Department, a suburb of Chicago.
Lieutenant Anthony Columbus, who worked with Steve for 17 years, said he was an "unbelievable officer".
Speaking on RTÉ's Morning Ireland, Mr Columbus described him as an "exemplary officer who took pride in everything on a daily basis".
He said: "He strove to make our department a better place, to make our community a better place. Besides just coming to work, he actually did programmes on his own. He did community outreach programmes for the youth in our community, teaching young girls how to do defensive tactics and self-confidence skills. He [was] also part of the Illinois Special Olympics."
During his time in the force, Steve Alexander received the Life Saving Award in 2013, the department's Top Gun Award and was nominated as Police Officer of the Year in 2014 and 2015.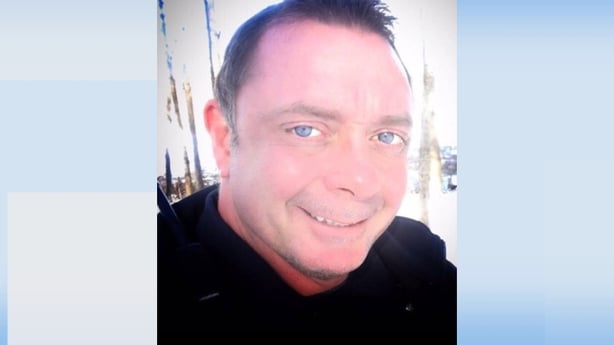 Lt Columbus said the police department "will never get over the loss" as he was "more than a fellow officer, he was a friend to all of us."
The Alexander family lived in Illinois in the United States.
They were in Ireland to attend Lily's sister's funeral in Wexford when the crash occurred.
Lt Columbus said he was an "awesome father" and his children were his pride and joy.
He also said that on behalf of Bolingbrook Police Department he wanted to thank gardaí and emergency personnel who responded to the crash.
He said they will be forever grateful for their professionalism and their efforts to help Steve and his family.
'He was an awesome father' https://t.co/CXlSMkRl3g @jackiefox_

— Morning Ireland (@morningireland) December 6, 2017
His partner Susan Verden Schulze said in a post on Facebook: "I can never express the happiness Steve gave me. He showed me true love. I am so blessed that to be a part of his life. I love you Steve and I will love you forever and a day".