Audio and film footage from the 1940s of renowned storytellers like Peig Sayers, as well as performances of Irish folk drama such as 'Wren Boys' and 'Mummers', have been added to a global database of culturally important archives.
The Irish Folklore Commission Collection 1935-1970 at University College Dublin has been inscribed into the UNESCO Memory of the World Register.
Irish folklore archive inscribed into UNESCO's Memory of the World Register pic.twitter.com/ybRSAF8BBP

— RTÉ News (@rtenews) December 6, 2017
The register has a total of 427 collections and documents from around the world on materials from stone to celluloid and from parchment to sound recordings.
It includes the Magna Carta, the Diary of Anne Frank and the Bayeux Tapestry.
The Book of Kells is the only other Irish entry, registered in 2011.
The Irish Folklore Commission was established in 1935 to collect and preserve Ireland's declining oral tradition and vulnerable cultural heritage.
Twenty-one full time - and a great many part-time and voluntary - collectors were employed by the commission at various times throughout its existence.
Many collectors were in the Gaeltacht areas of rural Ireland.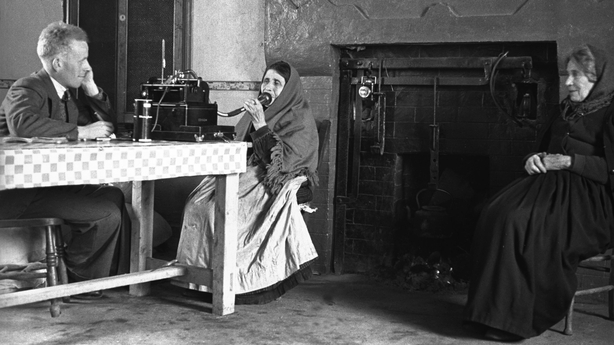 They made thousands of tape-recordings of speech in the Irish language, as well as song and music.
They also recorded native hero tales and sagas, wonder tales, local legends, poetry, historical tradition and place-name lore, in both Irish and English.
Some 90,000 photographs were taken by commission fieldworkers, and a substantial collection of paintings and drawings.
UNESCO established the Memory of the World Programme in 1992 in response to a growing awareness of the precarious state of preservation of, and access to, documentary heritage in various parts of the world.
Críostoír Mac Cárthaigh, Director at the National Folklore Collection, said: "We're particularly pleased to be recognised alongside the Magna Carta and the Bayeux Tapestry, and indeed Ireland's own Book of Kells.
"We're extremely proud on behalf of all those people who worked for the Irish Folklore Commission and their successors that this tool, this cultural treasure, has been added to that list and is given that recognition."
President Michael D Higgins welcomed the inclusion of the collection on the register and said it is a tribute to the staff, researchers and volunteers who have worked over the years on behalf of the commission.
In a statement, he said: "It is also a timely reminder of the importance of preserving and protecting the rich diversity of our cultural expressions and art forms, and I wish to congratulate all those who have worked to make this international recognition possible".
Irish Folklore Commission Collection 1935-1970 is accessible to the public by guided tours and information sessions at UCD and digitally at www.ucd.ie/folklore and www.duchas.ie