A 19 year old student from Mayo has been crowned this year's overall winner of SciFest.
Aaron Hannon from St Muredach's College, Ballina, Co. Mayo won the competition for his project EnableArm - a shaving device for people with limited hand dexterity.
The device was inspired by Aaron's late grandfather who as a result of a stroke was left with restricted hand movement.
EnableArm can shave facial hair of people with limited use of their hands and was created through technical research to develop the physical, electrical and software aspects. 
A mannequin head was used to test the device and an Android app was designed to allow greater ease of use.
Aaron will now go on to represent Ireland at the Intel International Science and Engineering Fair in Pittsburgh Pennsylvania next year.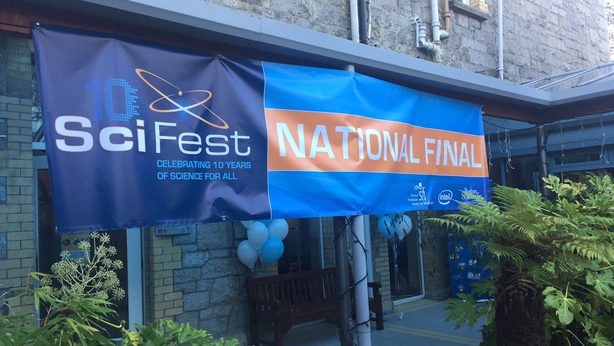 This year's competition was the 10th anniversary of  SciFest, a science festival for secondary students across the country.
10,000 young people took part in this year's event in local and regional fairs, with 26 projects involving 42 people selected to display their projects at today's national final in Dublin.
Other winners included Jack Nagle who won the SciFest 10th Anniversary Award for his project which automatically engage a tractor handbrake when the driver gets out.
While Adam Kelly won the ISTA Award for his project on whether beet can beat other cattle feeds.