A report has found that the health service will have to expand significantly to meet the requirements of an ageing population.
The finding is based on research carried out by the Economic and Social Research Institute.
The ESRI used Census data to map out the demand for health services in the next 13 years.
The population is projected to grow by up to 23%, or 1 million people, with the numbers of those over 85 projected to almost double.
The ESRI says this will have major implications for capacity and staffing in the health service.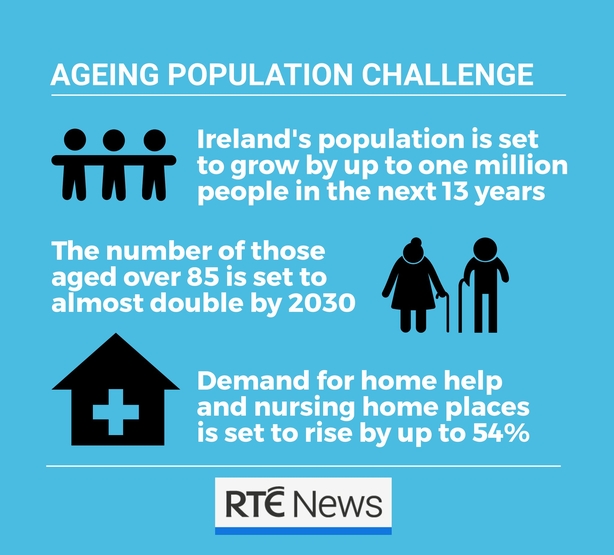 Demand for home help and places in nursing homes is forecast to increase by up to 54%.
The demand for GP visits is projected to increase by up to a quarter.
The report has warned that if services do not increase to meet demand, there will be even greater pressure on other sectors of the health service.
The report's lead author Dr Maev-Ann Wren said: "This research shows that expansion will be required in most forms of care to meet the needs of a rapidly growing and ageing population."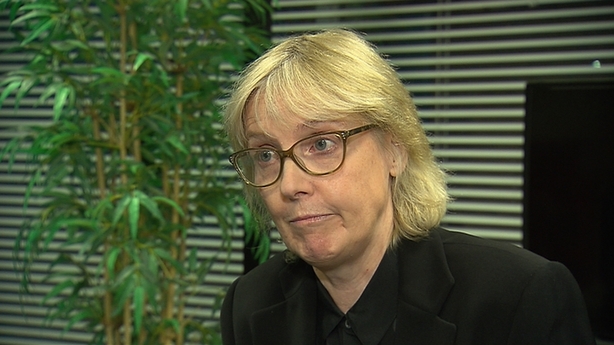 Speaking on RTÉ's Morning Ireland, Dr Wren said we need to be planning for long-term growth in the health service.
She said that since the financial crisis there has, understandably, been a short-term outlook within health but now we need to invest in the future.
Dr Wren said that Ireland's health service already has immense pressures and this report should assist in understanding these pressures.
The Minister for Health, Simon Harris has welcomed the report.
He said: "My department's collaboration with the ESRI, and the work already under way on the bed capacity review, signifies our commitment to integrate relevant, high-quality evidence into the fabric of our planning and decision making, so that we can create better health and social care services in the years and decades ahead."