A new €2 million radio telescope has been officially turned on at Birr Castle in Co Offaly.
The Irish Low Frequency Array, or I-LOFAR, is part of a €150 million network of radio telescope stations spread across seven European countries.
The system will be used to study objects near and far away from Earth, including the Sun, black holes, magnetic fields, and the emergence of galaxies in the early Universe.
I-LOFAR is made up of 3,000 individual antennae and 55km of wires and cables spread out across an area the size of a football field.
It links into the international LOFAR network, which comprises thousands of antennae that record measurements at the lowest frequencies that can be observed from the Earth.
Together it makes up the largest virtual radio telescope dish in the world, with a diameter of 2,000km.
A new €2m radio telescope was switched on in Birr Castle today. Here's a short video on what @I_LOFAR is all about. pic.twitter.com/o10uT1DQ4W

— Will Goodbody (@willgoodbody) July 27, 2017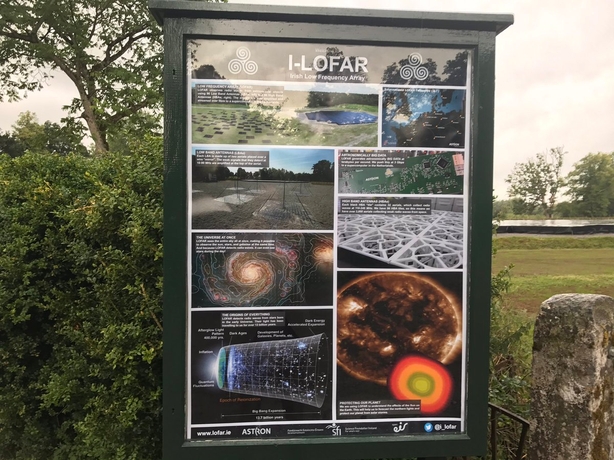 All of the 51 antenna stations across the network connect back via high-speed fibre optic cable to a central core in Exloo in the Netherlands.
The data is then combined and processed on a supercomputer in Groningen in the north of the country.
€1.4 million of the funding for the project came from Science Foundation Ireland, with the balance coming from a variety of sources including businessmen Joe Hogan, Dermot Desmond and Denis O'Brien, as well as local donors and fundraisers in the Birr area.
Open eir has also provided the high-speed fibre optic link for the project.
The annual membership fee for LOFAR will be funded by the Department of Jobs, Enterprise and Innovation.
And as the rain buckets down @I_LOFAR is connected to the @LOFAR network! pic.twitter.com/fh6vV4SbIR

— Will Goodbody (@willgoodbody) July 27, 2017
The station was opened this morning by Minister for Training, Skills, Innovation, Research and Development John Halligan.
The LOFAR network was designed and built by ASTRON, the Netherlands Institute for Radio Astronomy.
Thirty-eight of the antenna stations are in the Netherlands, six in Germany, three in Poland and one each in France, England, Sweden and Ireland.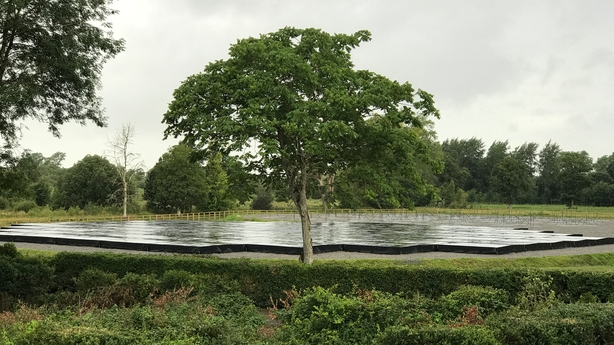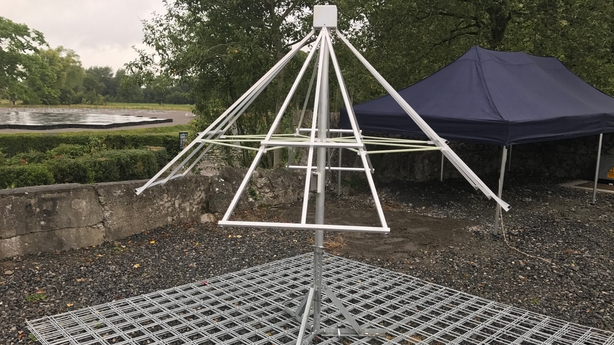 I-LOFAR will be run by a consortium of Irish astrophysicists, computer engineers and data scientists, representing Irish universities and institutes of technologies from both the Republic of Ireland and Northern Ireland.
The consortium is led by Trinity College Dublin, with partners from University College Dublin, Dublin City University, Athlone Institute of Technology, the National University of Ireland Galway, University College Cork, the Dublin Institute for Advanced Studies and Armagh Observatory & Planetarium.
The new telescope is located at Birr Castle which has a long history in astronomy.
In 1845, the 3rd Earl of Rosse built the 15-metre long Leviathan - the biggest optical telescope in the world at the time, which remained so for 75 years.