As RTÉ Political Correspondent David Davin-Power retired today, over 100 colleagues gathered in the newsroom to pay tribute to the veteran reporter.
Mr Davin-Power began his career in RTÉ in the early 1980s. In his early days at the organisation, he helped launch the Morning Ireland radio programme in 1984.
He subsequently left RTÉ in 1989 to run the newsroom at commercial radio station Century Radio.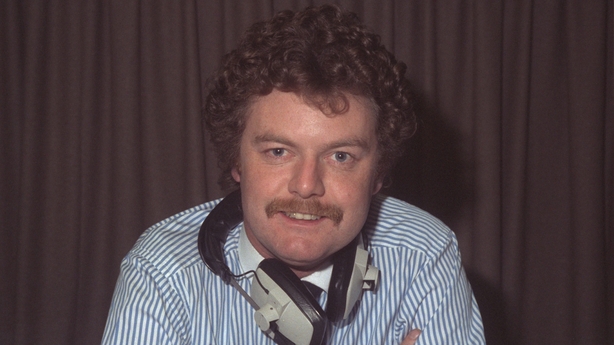 After Century Radio closed in 1991, Mr Davin-Power returned to RTÉ as Northern Editor.
During his years working in Northern Ireland, he covered the development of the peace process and the establishment of the Good Friday Agreement in 1998.
I've been an eye witness to so many amazing events like the ceasefires and the GFA but it's time for new challenges now

— ddp (@theddp) April 28, 2017
Mr Davin-Power then returned to Dublin to work as a political correspondent for RTÉ at Leinster House.
Paying tribute to Mr Davin-Power today, RTÉ news presenter Bryan Dobson said: "David is an outstanding communicator. We all know that when we listen and watch him. And even off air when he explains a story to us his capacity to simplify but not to distort often quite complex stories is really something to behold.
.@rtenews came to a standstill today as colleagues said a fond farewell to @theddp who will be greatly missed. pic.twitter.com/LMzlXwwxOz

— Martina Fitzgerald (@MartinaFitzg) April 28, 2017
"I think it's appreciated by us and I'm certain is appreciated by our audience. I really do believe that David is one of the outstanding broadcasters in this country," said Mr Dobson.
Best wishes to David Davin-Power @theddp -his days reporting on N.I. were exceptional - a man that was there at the start of #morningireland

— Enda Kenny (@EndaKennyTD) April 28, 2017
Meanwhile, Jon Williams, the managing director of RTÉ News and Current Affairs, said: "In all the places that I have worked, his analysis and ability to tell a story is without peer.
"He is going to leave very big shoes to fill. David has had a fascinating and truly storied career, his career has been the story of this island and that is something that is truly remarkable."
End of an era as my colleague David Davin Power moves on from RTE- we will all miss him!

— Ingrid Miley (@ingridmileyRTE) April 28, 2017