President Michael D Higgins has led tributes to former tánaiste, minister and Fine Gael deputy leader Peter Barry who has died at the age of 88.
Mr Barry, a businessman from Cork behind the Barry's Tea brand, served as minister for foreign affairs and played a key role in the Anglo-Irish Agreement.
The agreement is viewed today as the foundation stone of the peace progress that followed less than a decade later.
President Higgins said: "It is with great sadness that I have learnt of the passing of Peter Barry, who will be remembered by all who served in the Dáil with him, and indeed by the wider political community, for his great courtesy.
"His view of Irish history was a long one and he brought all that wisdom to bear in his contributions to achieving the Anglo Irish Agreement of 1985.
"As a person he was immensely popular across all parties and, of course, he had a deep commitment to Cork city and its heritage."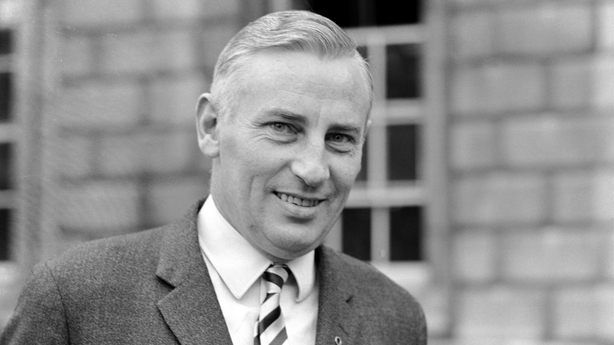 Taoiseach Enda Kenny said: "Throughout his long and distinguished political career, Peter gave outstanding service to his country and to his native city.
"In particular, his central and pivotal role in negotiating the Anglo Irish Agreement in 1985 helped to create the foundations on which the peace process in Northern Ireland was built.
"In the coming days we will reflect on and salute Peter Barry's extraordinary legacy, but today, our thoughts and prayers are with his beloved family at the loss of their father.
"We also remember at this time Peter's late wife Margaret who was such a support to him throughout his career."
Tánaiste Frances Fitzgerald paid tribute to Mr Barry, saying that he "served his country with distinction, dignity and integrity".
She added: "Peter will continue to be a role model for all of us who believe that politics is about positive change. Integrity defined Peter and Ireland is a better place because of his service."
Fianna Fáil leader and TD for Cork South Central Micheál Martin said Mr Barry was "a distinguished minister in a number of government departments".
He highlighted his part in Anglo Irish relations saying, "at a time of great violence and uncertainty, his role in helping to chart a way forward was critical and his contribution will stand the test of time".
Former taoiseach John Bruton also paid tribute to Mr Barry, saying that he was "very effective" politically.
Ceann Comhairle Seán Ó Fearghaíl said: "Peter Barry was a true gentleman of Irish politics, respected by all sides of the political divide.
"He was a loyal servant of his State and of his constituency and will be remembered for his deep commitment and contribution to peace on this island," added Mr Ó Fearghaíl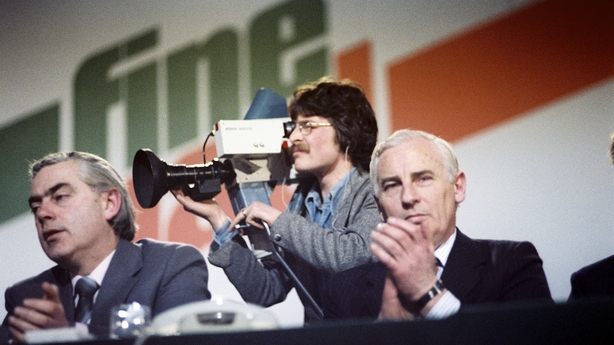 Peter Barry - A life in politics
The son of a former TD, Mr Barry was first elected for Fine Gael in the south side of Cork City in 1969 and would serve as tánaiste for a brief period in 1987.
He was defeated by Alan Dukes in his attempt to replace Garrett FitzGerald as Fine Gael leader in 1987.
Speaking on RTÉ News at One, Mr Dukes described Mr Barry as an exemplary person who was gracious in defeat.
He was also a widely respected minister and served at the departments of Transport, Education and Environment.
His time in environment saw him progress the DART rail project in Dublin.
Fine Gael wanted Mr Barry to run in the 1990 presidential election but he declined the offer.
He retired from the Dáil in 1997 and was succeeded by his daughter Deirdre Clune.
Mr Barry's funeral will take place on Monday, followed by burial at St Michael's Cemetery in Blackrock.