Three paintings, by Jack B Yeats, John Lavery and Paul Henry, which were stolen from a house in Co Wicklow in October are believed have been recovered.
They were among four paintings discovered in a black sack in a field nearby.
The fourth painting of Samuel Beckett is believed to be by artist Tom Byrne.
The man who found the paintings in a black sack in his ditch this afternoon and handed them in to gardaí in Baltinglass.
The three paintings were stolen from a house in Donard on 22 October 2014. Auctioneers estimated that the three stolen paintings could be worth between €150,000 and €200,000.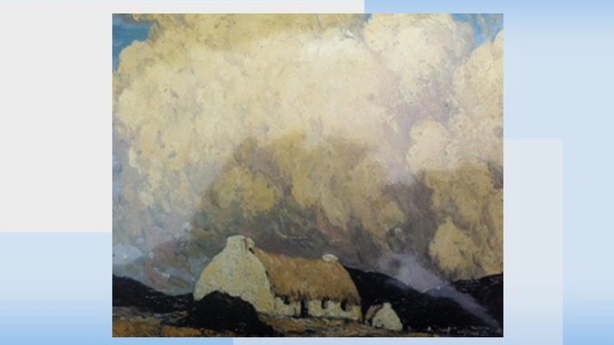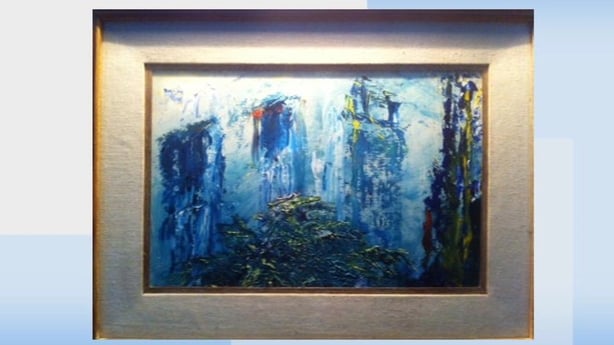 Denis Russell, who lives in England but returns to his family home during the summer, made the discovery at about 12.30pm while working in a field.
Speaking on RTÉ's Drivetime this evening, Mr Russell said that he was trimming bushes near a ditch, and thought the sack was just another bag of rubbish dumped on his land.
Mr Russell said that he recognised the work of Paul Henry and Jack B Yeats.
He said he had heard the story of the robbery two days before the discovery and contacted gardaí in Baltinglass.
Mr Russell said the paintings were in good condition and still in their frames, except for the Beckett canvas.
He said his home is only two fields away from the house where the paintings were stolen, but he does not know the family.
The paintings are being transported to Garda Headquarters in Phoenix Park in Dublin where they will be examined in a forensic laboratory for evidence.
The garda investigation into the burglary is continuing.