A woman found in a distressed state on O'Connell Street in Dublin last month is a 25-year-old Australian citizen, the High Court has been told.
The woman, who was originally thought to be 14 years old and a victim of human trafficking, was described as being "very vulnerable".
She has been identified as Samantha Azzopardi.
Detective David Gallagher from Store Street Garda Station told the court that the girl was identified as a direct result of an appeal in the print and broadcast media yesterday.
He said she was Australian and had lived at a number of addresses in Australia.
She had been in Ireland for around three weeks prior to 10 October, when she was found on O'Connell Street.
Det Gallagher said she had been living with a relation up until the day gardaí found her.
He said they had been in touch with the Australian authorities and the initial indications were that she had a history of psychiatric difficulties.
Det Gallagher said he would agree that she was a "very vulnerable individual".
The court heard she has not been speaking to medical staff in the hospital she is being treated in. But a psychiatrist who assessed her said she was a highly-vulnerable person.
He said the suspicion was that she was a young lady who had experienced a difficult past, but said he would like to have access to her medical notes from Australia.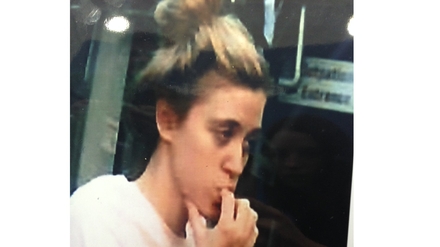 The young woman was due to be assessed by an adult psychiatrist today.
Senior Counsel Felix McEnroy, who had been acting for her legal guardian, said while there had been an extraordinary turnaround in the facts, what was not in question was her vulnerability.
He said the Health Service Executive still had an obligation to vindicate the personal rights of a very vulnerable individual.
Mr McEnroy said if the consequences of anything done in court were that this person could walk out the door, then a life would be at risk.
Lawyers described it as a unique case.
Mr Justice George Birmingham discharged his orders allowing her to be detained under the childcare act.
But he put a stay on the discharge until tomorrow morning to allow other arrangements to be put in place for her care or further applications to be made to the court.