Watch RTÉ Investigates Ireland's Illegal Adoptions - Still Searching
Brian Webster describes himself as a talker. He admits he's an open book – he wears his heart on his sleeve. Yet where do those traits come from? Who has he taken after? Those are the kinds of questions that regularly disturb his sleep pattern.
Once a sound sleeper, now it's common for Brian to have restless nights. His wife, Eilís, often wakes to find her husband talking in his sleep, almost like Brian's subconscious is trying to make sense of the utter havoc wreaked on his life in recent years.
When Brian turned up to a meeting with TUSLA in January 2020, he could never have known how, an hour later, the very foundations of his life would have changed forevermore.
Sitting across from two social workers, he and Eilís listened in disbelief as he was told the people who'd raised him were not his biological parents.
Instead, Brian's birth had been registered in May 1961 as if he'd been born to a Catholic couple living in New York, but, at almost 60 years of age, here he found himself presented with a new reality. The truth.
Brian had, in fact, been born to a young Irish woman at a private nursing home in Dublin three weeks earlier than the date on his birth certificate.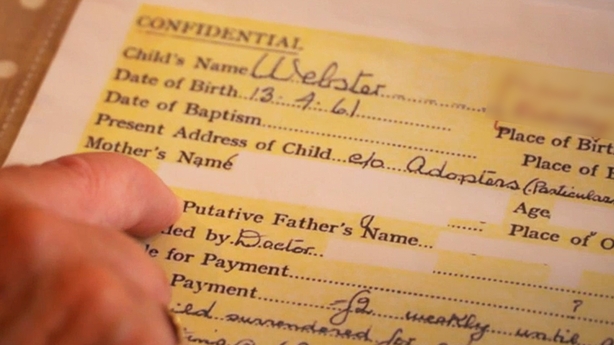 The illegal placement was organised by the Sisters of Charity, who ran the St Patrick's Guild Adoption Society, and happened at a time when sending babies abroad for adoption had long been outlawed.
But that was all Brian was told. Reeling from the revelations, he now knew he'd spent his life living an identity that wasn't truly his. But he was left in the dark about his biological family.
TUSLA told him that the General Data Protection Regulation (GDPR) prevented it from sharing what it considered to be third-party information, including, in Brian's case, his birth mother's details.
His parting sentiment in last year's documentary – that he hoped "somebody wants me" – perhaps summed up his incredible situation best.
For the last year, we've stayed in touch with Brian.
Just weeks after the documentary, he got news that his birth mother was in hospital. But without knowing who she was, that was the sum total of Brian's knowledge.
Worried that time for making contact was slipping away, Eilís turned detective. Gleaning anything she could from Brian's redacted adoption papers, she determined that Brian's mother was from the diocese of Kildare and Leighlin.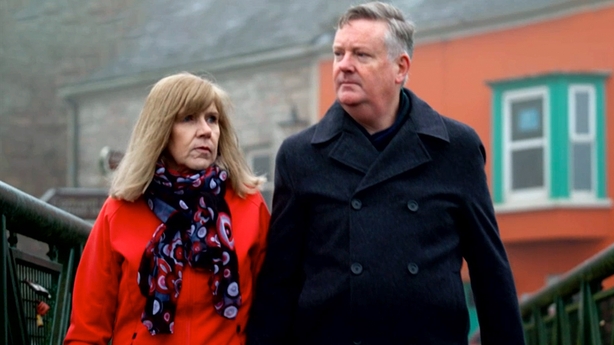 But, before they were able to narrow the search any further, a second call from TUSLA during lockdown revealed Brian's worst fears – his birth mother had died.
They told Brian that the door he had to meeting her was now shut.
"I thought that's an awful thing to say to someone," Brian told RTÉ Investigates.
Eilís searched the local death notices and, within minutes, she'd found the woman they believed was Brian's biological mother. The moment was, Brian said, simply "fabulous". He might never get to meet or talk with her, but at least now he knew what his mother looked like.
"It's like the birth of a child," Brian explained. "It's the first time you see them, except it's in reverse – you get to see your mother for the first time."
But the death notice also revealed something else. Brian's mother had been buried earlier that day. Some 16 months had passed since Brian was told of his illegal adoption. Denied of his personal information during that time, he'd lost any opportunity to be reunited with his mother – now, even in death, he had been deprived again.
---
Read more:
'I feel freer' - illegal adoptees unlock their origins
---
"I'm angry that the information that relates to me is being withheld from me. It's my information. She was my mother, and it's not fair that somebody else can look at it and know who she was – somebody that's not even related to her knows who she was, and I don't. That's just cruel."
The Special Rapporteur on Child Protection, Prof Conor O'Mahony, whose report on illegal birth registrations was published earlier this week, is clear on this issue – the longer someone is left living with a false sense of their own identity, the more considerable the trauma.
"The longer it goes on, the more harm is done. That means the State has an obligation not only to respond to this issue, but to respond as quickly as possible," he told RTÉ Investigates.
But, for Brian, there was another shock yet to come. At his first meeting with TUSLA in January 2020, he was told his birth mother was aged in her 70s. Working backwards, Brian deduced she had been a minor when she gave birth to him – a logical assumption that had serious implications.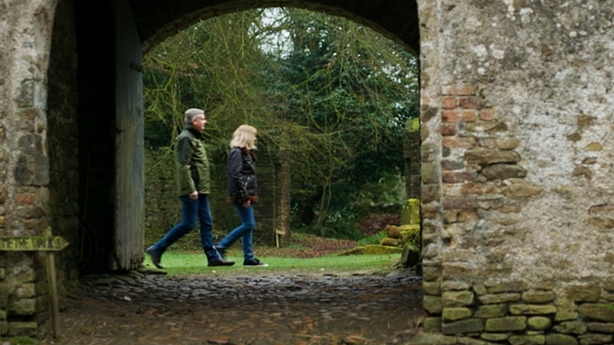 "I was told she didn't acknowledge me; she never had a child, and I took the reason for that being she was raped as a minor."
But that wasn't the truth. Several of Brian's adoption papers, seen by RTÉ Investigates, reveal his birth mother was in fact 22 years old at the time of his birth. The information had been in TUSLA's possession all along.
In a statement to RTÉ Investigates, TUSLA said that, while it could not comment on individual cases, the agency had never envisaged having to inform individuals that their births had been illegally registered, and any shortcoming attributed to TUSLA that caused or contributed to the hurt of any individual is to its genuine regret. The agency added it wished to restate its apology publicly.
In a statement, the Religious Sisters of Charity said it wished to reiterate its call for a "full and comprehensive" Government inquiry into adoption practices, noting it would "fully support and co-operate" with such an inquiry.
Although angry with TUSLA, Brian requested they contact his birth mother's family. His searches online had revealed he had three half-siblings, and he was eager to meet his blood relatives – his real family.
But, if Brian thought he had turned a corner, he was wrong.
Just like that of his birth mother, all details relating to his birth father had also been redacted, including his father's occupation. When he questioned this, he was told his father had a unique occupation specific to a certain area of the country, such that it couldn't be revealed to him in case Brian would be able to narrow his search.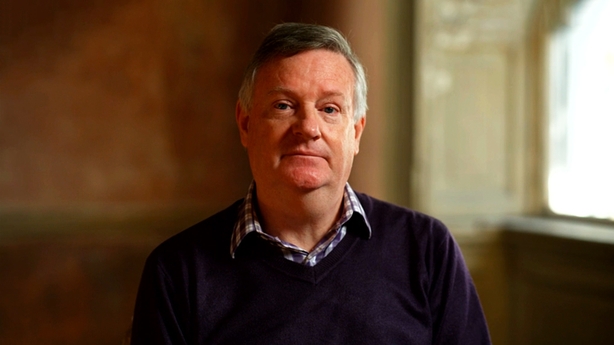 Last July, having submitted a request to TUSLA for access to his personal data and following a six-month wait, Brian eventually received his adoption file. For the first time, several key details previously denied to him were now unredacted, including his birth father's occupation.
"The unique occupation that he had was a farmer and I just couldn't believe it. That's not a unique occupation, not in Ireland," Brian said.
"It's a slap in the face – it's an absolute slap in the face. It's just not right, it's disgusting."
The last two years have been the most tumultuous of Brian's life. He's not only had to cope with the shock of his illegal adoption, but also the way in which he's been drip-fed his own personal information.
What keeps him going? That burning desire to know why he is who he is. It's been a slow and at times bumpy journey, but there has been some progress.
Next week, Brian will meet a half sister face-to-face for the first time. He's excited at the prospect but nervous too that he will make a good impression.
"I just want to know who I am and where I came from," he said. "I think everybody deserves that."
Watch RTÉ Investigates: Illegal Adoptions – Still Searching tonight at 9.35pm on RTÉ One and RTÉ Player.