If a picture paints a thousand words, then so too can the human face.
A little over a year ago, we met Mary Flanagan for the first time. Back then, she was still processing the life-changing news of her illegal adoption.
At the age of 58, her world had changed forever when she was contacted by TUSLA to tell her she had been illegally registered at birth – and that the mother and father who had raised her were not actually her biological parents.
As she told her story, Mary broke down in tears. Etched on her face were a myriad of emotions – her eyes flickering between sadness, confusion and anger.
Watch RTÉ Investigates Ireland's Illegal Adoptions - Still Searching
A year later, Mary is a different woman. Many questions remain, but, crucially, she has found some biological family. While her birth mother died in 2009 before Mary had a chance to be reunited with her, she has met three half-siblings – all of whom she is in regular contact with.
Mary now beams when she recalls meeting them for the first time – it was, she says, like a dream come true. The pain on her face has faded away.
"It was just surreal," Mary told RTÉ Investigates. "It was the first time ever that I met people who actually looked like me, and I looked like them."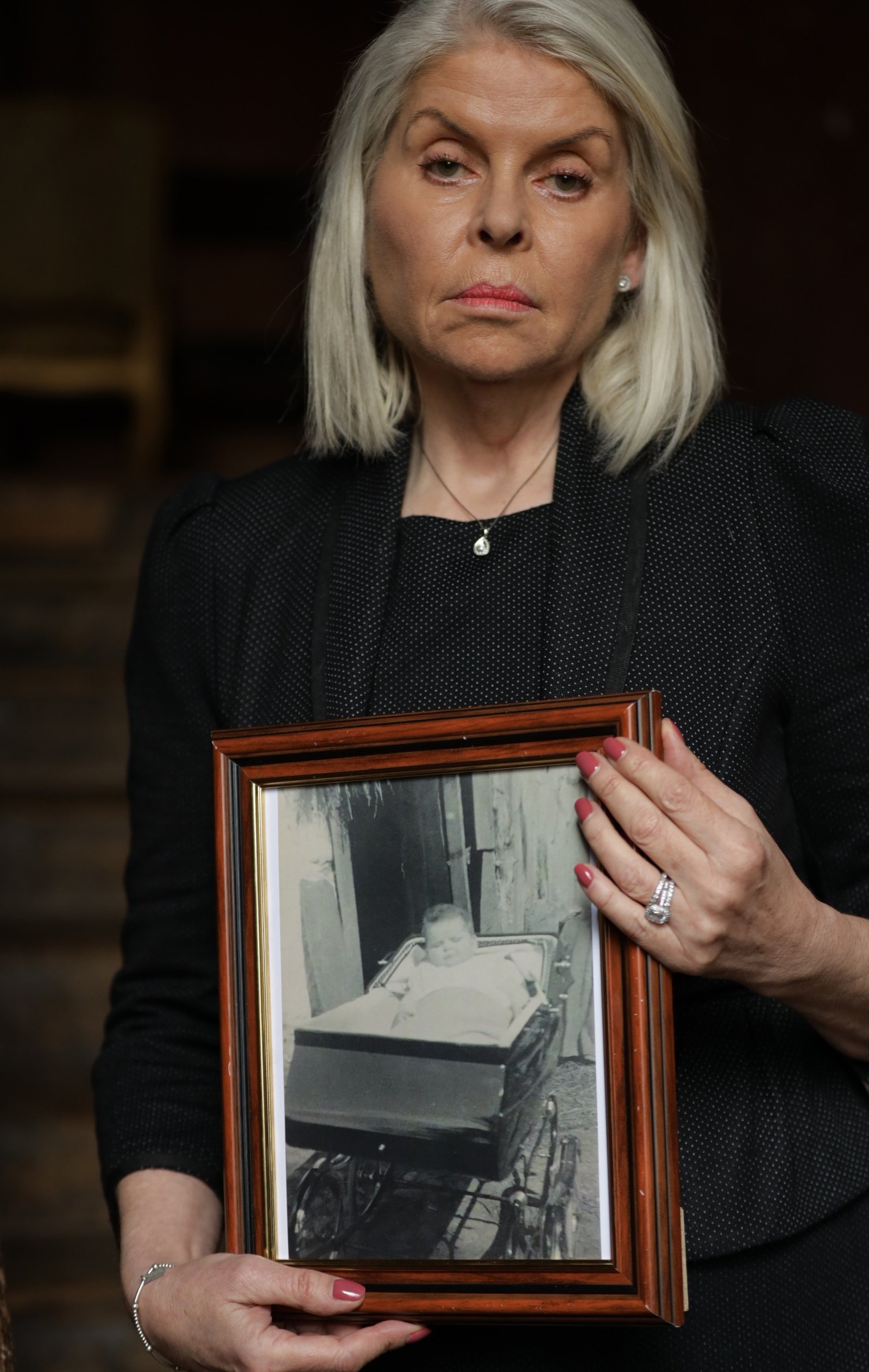 Brenda Lynch's face also offers lightness.
In January 2020, the news of her illegal adoption had also come like a bolt from the blue. Back then, her face portrayed a woman who suddenly knew nothing about herself.
Now, a year later, she wears an expression of relief.
Left without any official paperwork, DNA testing has unlocked the mystery of Brenda's origins. She now knows the woman who gave birth to her.
Although her biological mother is deceased, Brenda has connected with other family members and has visited the small harbour village of Glandore in West Cork where her mother grew up.
Brenda's whole persona carries a happiness that escaped her for so long. Every now and then, she told RTÉ Investigates, she looks up to the universe and thanks it for DNA, knowing that, without it, she would never have discovered who she is.
"I find myself smiling an awful lot more," Brenda said. "And I'm bouncing, I am happier and, even though there are moments, I just feel freer."
"It is like somebody poured cod liver oil into my bones, and that is just a great place to be."
It's that same freedom that also permeates the man who grew up as Brenda's younger brother.
Like Brenda, Brian Lynch went through most of his life unaware he was not the biological son of his adoptive parents.
You only get one shot at this life, and I want to know exactly what happened. I want accountability from our State
When we met him last year, Brian bore an anger. Bitter at the situation the Church and State had put him in, he wanted accountability for what had happened.
That desire remains, but Brian's whole demeanour is utterly changed. He is essentially a different person. Although he has traced his birth mother and she has requested no contact, he has met a half-brother and both have developed a friendship.
He also found his birth father through DNA matching. And, while he too died before Brian had the opportunity to meet him, he has connected with a half sister, on his biological father's side. Petra Franklin lives in the US and Brian has already been to visit – the pair have established a strong sibling bond new to both of them.
"I grew up as an only child," Petra told RTÉ Investigates, "so it was exciting to meet Brian and to realise we have a great family connection. It's a present and I'm treasuring it."
That close sibling relationship is, Brian said, proof why it's so important for people to know who they are. Dealing with the shock is difficult – but being left in the dark is worse.
That point is one of many featured in a report published by the Government earlier this week.
The Special Rapporteur on Child Protection, Professor Conor O'Mahony, concluded that the practice of illegal adoptions was something known to the State for decades.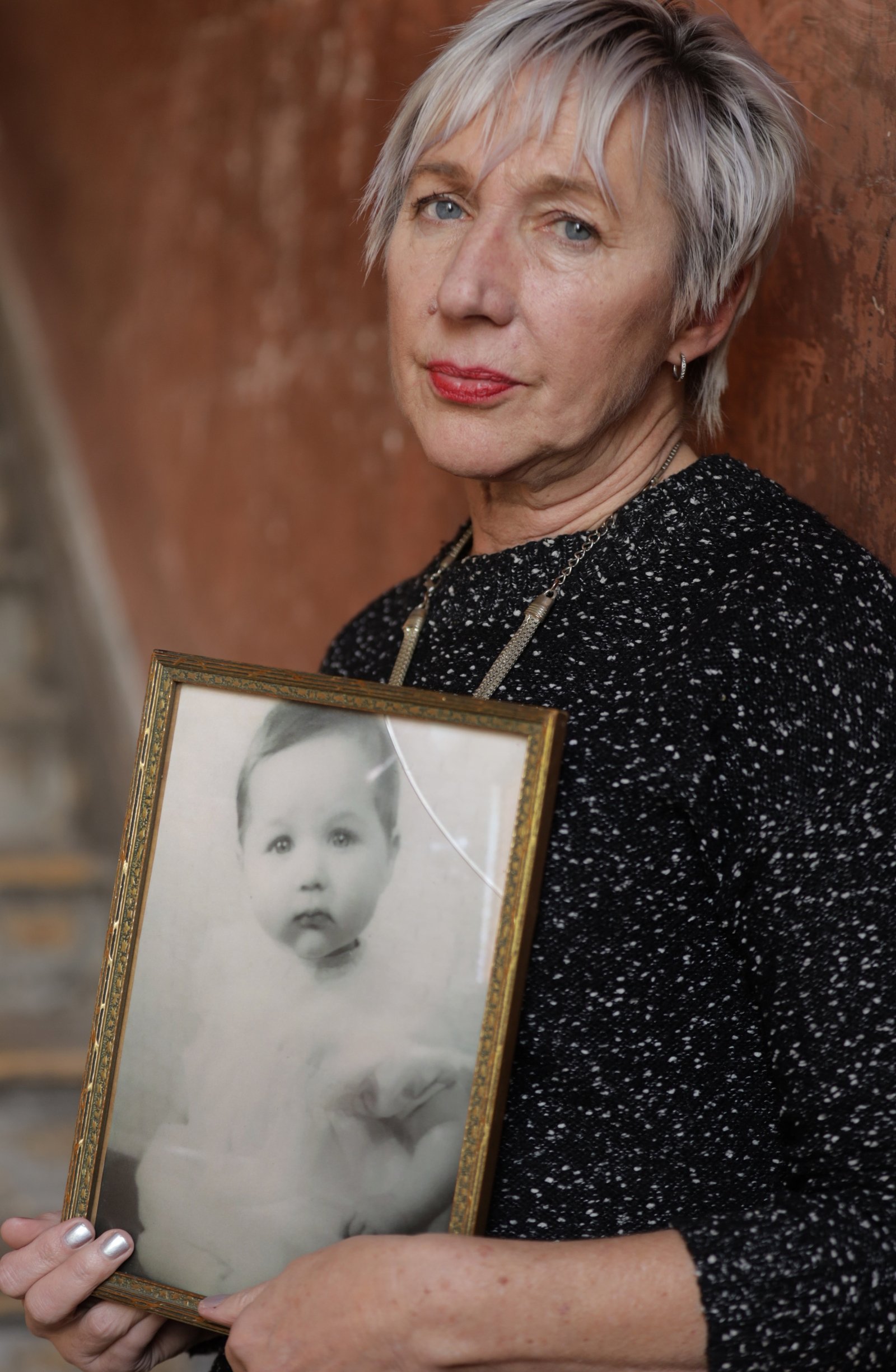 But instead of attempting to remedy what are violations of the human right to identity, successive governments chose to turn a blind eye. That failure means the onus to respond is now greater than ever.
"It's a well-known legal phrase that justice delayed is justice denied," Prof O'Mahony told RTÉ Investigates.
"In the context of illegal birth registrations, justice has been delayed for decades already, and so really we need to avoid any further delay if we were to avoid the denial of justice in this case."
In January, the Minister for Children published the long-awaited Birth Information and Tracing Bill.
If enacted, it is supposed to give adoptees here the same rights their European counterparts have enjoyed for decades. The proposed legislation was described by the Government as a "game changer".
Yet, for those affected by illegal adoption, a group which could number in the tens of thousands, the bill brings little hope.
A year on from RTÉ's Investigates' initial examination of the practice of illegal adoption, many still find themselves struggling to access basic personal information.
Take for example, Mary Flanagan. In the wake of last year's investigation, she submitted an official request to TUSLA for her personal data.
Last August, she eventually received her adoption file, but it is still heavily redacted. TUSLA maintains that GDPR legislation prevents it from sharing some information.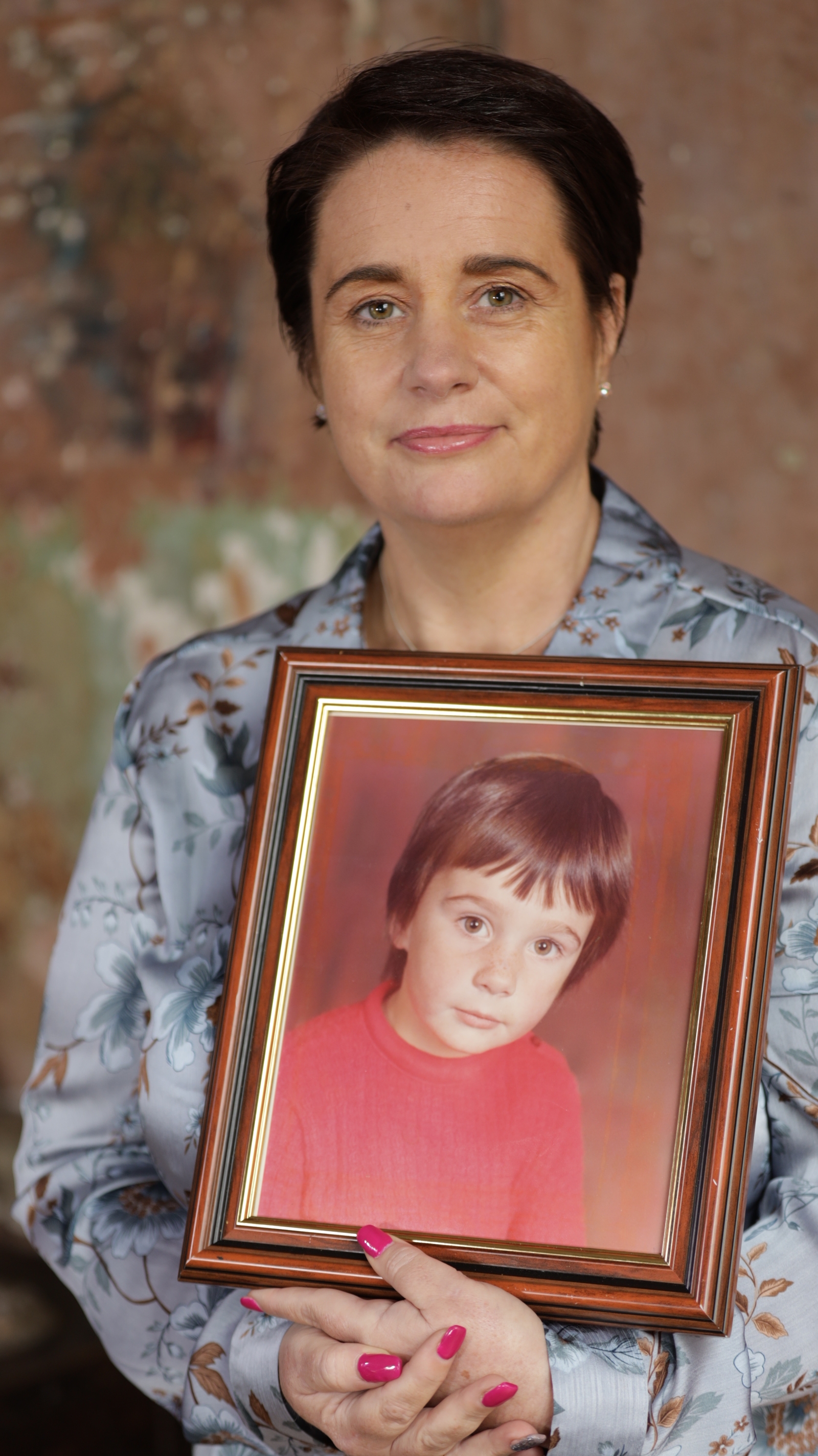 "This is my life," Mary told RTÉ Investigates. "And you only get one shot at this life, and I want to know exactly what happened. I want accountability from our State."
Mary's frustration, like that of many other illegal adoptees, highlights a situation that the proposed adoption tracing legislation will apparently rectify.
"Too often, people have gotten pieces of paper with black ink all over it. We want to move away from that, and this bill is the means of doing so – full, unredacted information released in every case," Minister for Children Roderic O'Gorman told RTÉ Investigates.
So too will the bill correct the birth register, according to the Government. If enacted, those falsely registered at birth will be able to have the truth of their origins officially recognised, while living with the knowledge that their current identity will also have full legal standing.
In a statement, the Religious Sisters of Charity said it wished to reiterate its call for a "full and comprehensive" Government inquiry into adoption practices, noting it would "fully support and co-operate" with the inquiry.
But, for many illegal adoptees, they have a much more fundamental concern. Having studied the Birth Information and Tracing Bill, it does not explicitly list all of the places or individuals that facilitated their illegal adoptions. They fear that this will entirely exclude them from its provisions.
It's a concern shared by Prof O'Mahony, who questions why private nursing homes, in particular, have not been included.
Surely, he said, anywhere where a connection with the practice of illegal birth registrations has already been established should be added from the outset? Failing to do so, he added, increases the risk records may be lost or even destroyed.

I think Government has always tried to pretty it up and make it sound like it wasn't as bad as it actually was
"We also lose a political opportunity – at a time a piece of legislation goes through, that is the time to strike when the iron is hot," Prof O'Mahony said.
It's a claim Mr O'Gorman rejects. The bill, he said, will apply to all those who were subject to an illegal birth registration, suspected or confirmed, and irrespective of whether the place of an individual's birth is clearly listed in the legislation or not.
But that same legislation omits a very important word – illegal. The Government has instead chosen to use the phrase "incorrect registrations of birth" and, in the process, has caused deep upset.
For Margaret Norton, whose illegal adoption consisted of being handed through a car window in the car park of a hotel as recently as 1972, the omission of the word "illegal" is beyond offensive.
"I think Government has always tried to pretty it up," she said, "and make it sound like it wasn't as bad as it actually was, but you cannot get away from the fact the State allowed children like me to be trafficked."
The decision, Mr O'Gorman said, was taken so as not to exclude those whose illegal adoptions have yet to be proven.
But in recognition of the concerns, the Government has now amended the phrase to state it also includes the term false or misleading.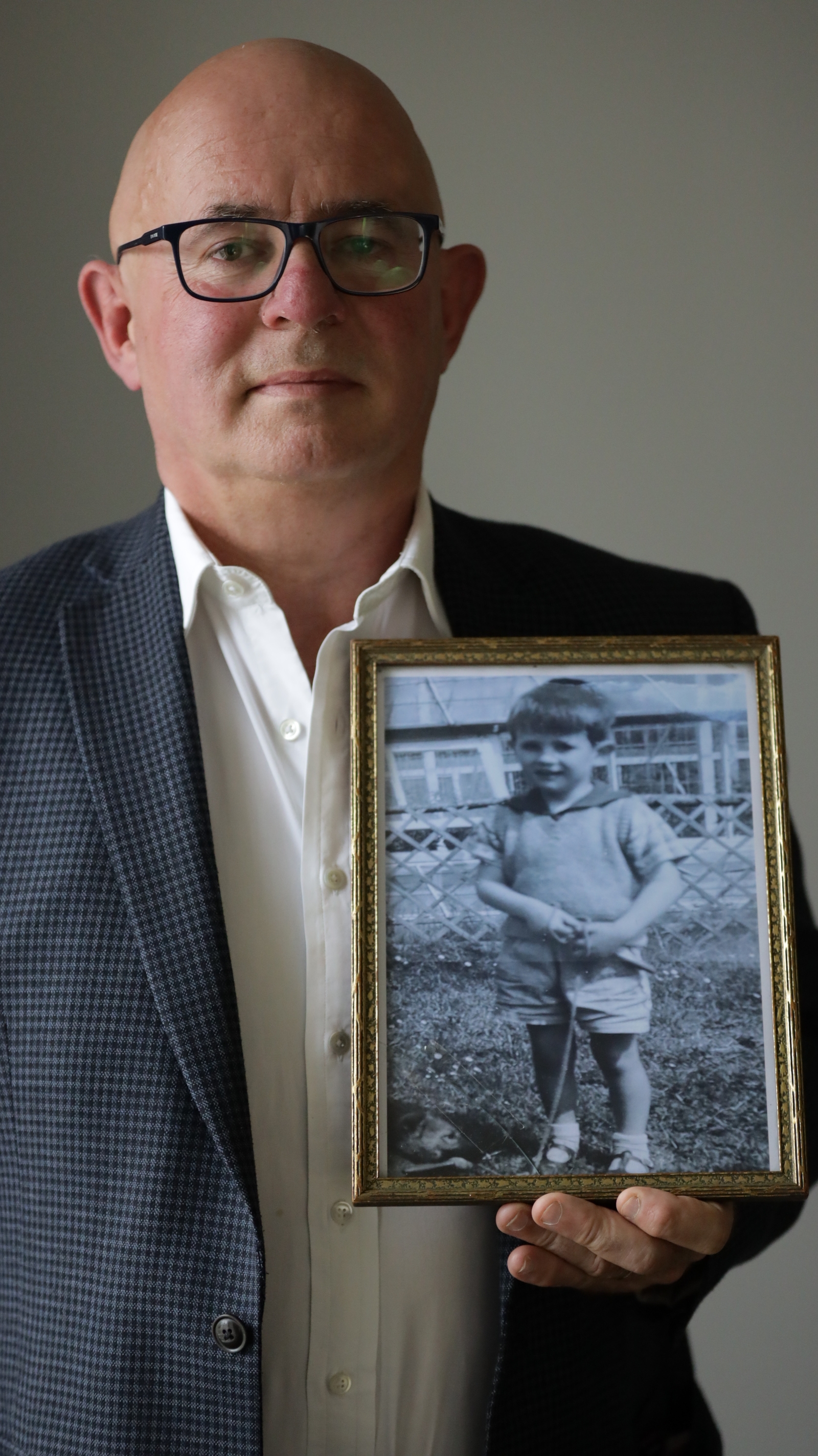 It's a move that is only appropriate in Prof O'Mahony's opinion. These criminal acts were exactly that – crimes.
Far from being a mistake, conspiring to enter an adopted parent as birth parent on a birth certificate was a deliberate, illegal offence, he said.
"The term 'illegal' would be a fairer reflection of what happened, rather than 'incorrect', and I don't see any reason why that term couldn't be used in the bill."
This week, Prof O'Mahony called for a State Inquiry on illegal birth registrations.
The Government has yet to provide any firm commitment it will take on board his recommendation. For those affected, failing to do so would represent a repeat of the mistakes of the past.
For the likes of Mary Flanagan, Brenda and Brian Lynch, the last 12 months has seen positive progress in terms of connecting with biological family.
They are, in each case, the better for it. Yet, for every story of success, there is a person who remains in the dark, still searching to answer the most precious and fundamental of questions – who am I?
"I don't want to see this group of people going to be the forgotten few," Brenda Lynch said.
"Don't treat us like second-class citizens, because we all have rights, and we all have a right to be heard and the right to know who we are."