Over a third of privately operated emergency homeless shelters in the capital had fire safety issues when they were inspected by the Dublin Region Homeless Executive (DRHE).
A failure to update fire logs, to display emergency evacuation routes and to supply fire blankets and carbon monoxide alarms were all noted by inspectors from the DRHE.
These inspections, the reports of which have been made publicly available for the first time, were suspended a year ago due to Covid-19.
Other inspection regimes, such as those of nursing homes and direct provision centres, have continued during the pandemic.
RTÉ Investigates has also learned that just one in six of the DRHE inspections carried out in the year prior to that were subjected to the new National Quality Standards Framework (NQSF).
This new national standard, which was introduced in February 2019 and piloted by the DRHE, established detailed criteria in a bid to improve the quality of homeless services.
The DRHE website states: "The National Quality Standards Framework will be applicable to all homeless service provision in receipt of Section 10 funding, whether the delivery mode is via a statutory, voluntary or private service provider."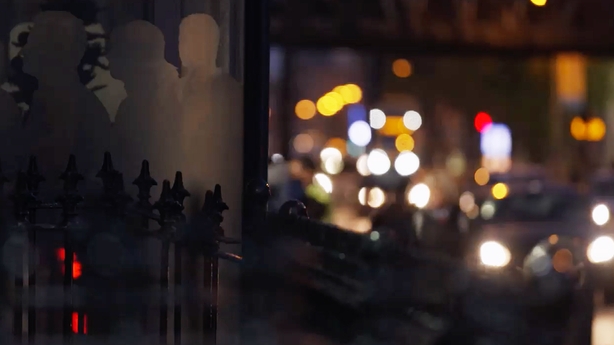 But just 14 of the 83 inspections carried out by the DRHE - one in six - were subjected to the NQSF.
This is because the NQSF standards were only applied to the inspections carried out in the 14 charity-run shelters, and not to Private Emergency Accommodation settings, known as PEAs.
Dublin City Council deputy chief executive Brendan Kenny, who has responsibility for housing, told TDs in an Oireachtas committee hearing in January that the NQSF was not being applied to all shelters.
"With regard to standards, we have a national quality standards framework which applies to all the NGO facilities in the country. That is monitored overall by the DRHE," he said.
Noting that the framework applied to charity-run shelters, Mr Kenny said the DRHE was now "in the process of transferring that framework to other premises that are managed by private operators".
---
Read more:
Sleeping rough in Dublin: 'All I need is a bit of security'
---
"We inspect the private premises probably more often than we do the NGOs," he said.
"We also have this system where we respond almost immediately to any complaint that comes into us, perhaps within an hour."
Dublin City Council refused an initial freedom of information request regarding these reports in October 2020, ahead of an RTÉ Investigates examination of rough sleeping in Dublin.
They were subsequently released to RTÉ Investigates in the wake of the investigation and following calls from politicians for the reports to be made public.
However, the names of the private providers, plus all the addresses and locations, were redacted.
The inspection reports show that the PEAs were only graded on a limited number of areas: occupancy and turnover of rooms, fire safety and Tusla guidelines.
Dublin city councillor James Geoghegan was also sent the redacted versions of the reports after calling for them to be made public following the RTÉ investigation.
"There should be total transparency around what private hostels are receiving public money to deliver homeless services," said Mr Geoghegan.
"The names of the hostels and the amount of money that they are receiving should be published in full. We need the same level of commitment that has recently been given to ending direct provision to ending homelessness."
Of the 69 PEAs inspected, 24 had issues in relation to fire safety, including: no fire blankets in kitchens, doors needing auto closers, out-of-date fire logs and evacuation plans not displayed on bedroom doors.
Two places needed carbon monoxide alarms, while in one property there were "lapses in updating daily checks for obstructions of emergency escape routes".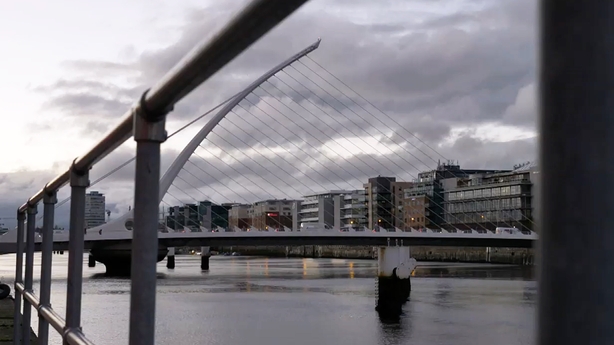 In one eight-bedroom property, the manager was advised to train staff as fire wardens and with Children First training.
This was one of seven properties with issues meeting Tusla guidelines, and one of two that was told to train up staff.
The other five all needed to display a plaque with a visible child protection statement. Eight of the PEA reports had comments on their general condition.
In one, an inspector wrote: "Residence needs modernising in places. Evidence of leaks from above in No 3."
Another noted that a "total revamp on entire premises" was "to commence shortly".
A nine-bedroom facility was "undergoing refurbishment soon" and a 23-bed PEA "needs updating and redecoration".
A 32-bedroom property used by families was "under refurbishment" with a "snag list issued to operator and minor issues to be addressed".
The PEA inspection reports were just one page or two pages in length, unlike the charity-run reports. which were nine, ten or 11 pages long and included detailed notes, including summaries of interviews with staff and users.
The DRHE told RTÉ Investigates in a statement that all the issues were followed up and resolved "swiftly and comprehensively".
The more detailed charity-run reports included comments and markings on a series of areas that were not apparent on the PEA reports such as:
A service user's rights charter and a complaints process
Timely allocation of key workers
Tangible links to help get accommodation appropriate to service user's needs
Comprehensive needs assessment, support plans and risk assessment records on file
A written policy on health and well-being promotion plus a substance use policy
Harm reduction practices such as sharps boxes for used needles available on site, staff access to PPE and staff competent in dealing with drug overdose, needle-stick injury and understanding addiction
Of those 14 inspections, while some issues were highlighted, most of the comments were positive.
There were six occasions where a Dublin Fire Brigade inspection not completed in the last 24 months and six times an Environmental Health Officer inspection had not been done during the same period.
The DRHE did make available the names of the charities, but not the locations of the settings. With the PEAs, the names of the companies were not made available.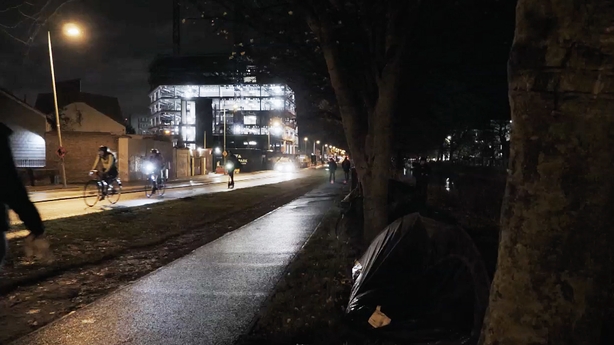 In one Supported Temporary Accommodation (STA) setting, interviews were wrongly taking place for new users and users were referred to as tenants, but both practices had since changed.
An inspection of a 40-unit STA run for women stated positive interagency work was "not evident in-service user files".
In an STA for families, the building layout plan was out of date and needed to be reviewed and updated. The DRHE advised that a practice of interviewing service users before they were assigned units was to cease immediately.
Unlike other regimes, such as that of nursing homes or direct provision centres, inspections of homeless accommodation settings are not carried out by a third party.
Mr Kenny said at the Oireachtas meeting that an outside company was to be hired to do the inspections.
"In the past year or two, we brought back some retired staff to carry out inspections on a regular basis. We want that on a more professional basis," he said.
"We are now in the process of undertaking a procurement process to get an independent company to do inspections of all hostel premises in the city, both NGOs and private."
"When that process is complete, which should be in the next month or two, we will have that company operating right through the city and all reports from those inspections will be published."