This story is part of an RTÉ Investigates series: Covid - Future Health Care
"The nursing staff, the doctors, the cleaning staff, the catering staff - they all become your family."
Covid-19 has directly affected thousands of families across the country - from those battling the virus to those grieving the loss of a loved one. But every day there are thousands more people across the country indirectly affected by the virus.
People like 44-year-old Brian O'Reilly, who has been receiving cancer treatment at St James's Hospital.
"Back in 2017, I was diagnosed with testicular cancer and then from that I developed AML leukaemia. I was diagnosed in St James's on Friday 13 September - exactly two years after the testicular diagnosis," Brian told RTÉ Investigates.
In February last, Brian had a bone marrow transplant operation. He was in recovery at St James's Hospital when the coronavirus hit Ireland, meaning he saw first-hand hospital conditions changing.
"When I came in first they [medical staff] were all really friendly. They were beside you chatting and then within two days, they had gowns, masks, goggles and keeping two metres away," Brian explained.
To minimise the risk of contracting the virus in the wake of his transplant operation, Brian was placed in isolation in the Bone Marrow Transplant Unit.
"My husband was told this is your last visit, you can't visit anymore. Having no visitors is hard because you just miss the contact of your friends and no matter how much you ring them or FaceTime them, it just wasn't the same. So the nursing staff, the doctors, the cleaning staff, the catering staff became your family because they were who you contacted every single day."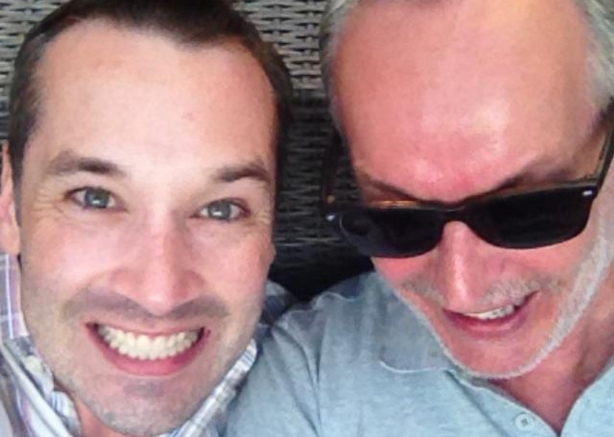 However, the consequences for transplant patients should they contract Covid-19 are so serious, as a result even contact with hospital staff is severely restricted.
"They couldn't come into your room," Brian said, describing his own experience. "So they'd intercom you and half the time you wouldn't hear the intercom because your television would be on. You'd just hear this voice in the background going 'Are you okay Brian? Do you need anything?' and it was a bit surreal for the first 2/3 weeks.
"All your food was left outside, so you had to go out and collect your food and bring it back in because they couldn't come into your room for hygiene reasons and for cross-contamination."
'Many patients have compared it to a prison cell'
Albeit imposed to physically protect patients, medical staff agree the levels of isolation transplant patients must currently endure is far from ideal when it comes to mental well-being.
"These patients have unexpectedly developed a cancer that they have no control over," explained Dr Catherine Flynn, Consultant Haematologist.
"Many patients have compared it to a prison cell and when you see the rooms, you will appreciate that they are quite stark. Because we're so busy trying to keep them clean, they're not encouraged to keep very much things on the walls and in actual fact, more recently they've started to put clocks on the walls to try and allow them to visibly see how time passes. But one of the ladies yesterday said that was an additional torture because the days and nights get mixed up because many of them are on medication.
"They sleep during the day. They often need morphine to control their pain. The days and nights get mixed up and the clock often adds to the confusion. It's very difficult anyway having a transplant but the isolation and the absence of visitors and families has made it a lot more difficult for patients I think."
For patients like Brian, battling cancer in the midst of a pandemic has come with increased challenges and while the threat of Covid-19 continues to exist, it is a tough reality they are left with little choice other than to accept.
"You just have to say, okay, this is the new normal, this is what's going on, we have to work this way and you either go with it or you go against it but either way you have to go with it in the end. It's for everybody's protection."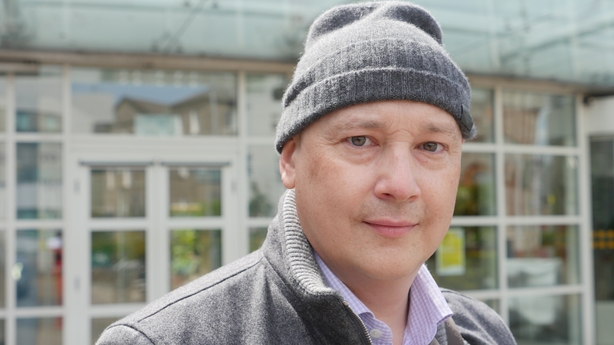 Brian's treatment continues at the St James's Hospital Oncology Day Care Centre.
RTÉ Investigates: Covid - Future Health Care was broadcast on Wednesday 22 July on RTÉ One and is available on the RTÉ Player.