AS Covid-19 gripped the country and hospitals responded to the crisis, procedures and diagnostics in some medical specialities were put on hold, to try limit the spread of the virus. Oncology is one example of this. 
According to data supplied to RTÉ Investigates by St James's Hospital, oncology day-cases at the hospital fell by 16% from the first half of 2019 to the same period this year.
For the first six months of 2019, there were 4,496 oncology daycases at St James's, which dropped to 3,768 for the same period this year.
We need your consent to load this Datawrapper contentWe use Datawrapper to manage extra content that can set cookies on your device and collect data about your activity. Please review their details and accept them to load the content.Manage Preferences
The graph above shows how the pandemic affected the numbers of oncology daycases at St James's.
Oncology Daycases
There were more oncology daycases – which involves patients receiving chemotherapy – in the first two months of this year, compared to the same time in 2019.

However, the numbers this year began to fall from around mid-March onwards. It was around this time that Covid-19-related restrictions were stepped up, with schools closing from the 12th of March onwards and pubs, from the 15th of March.
At St James's Hospital, the week beginning 16 March had 145 oncology daycases, down from 218 for the same week in 2019 – a year-on-year drop of 33%.
The lowest weekly number so far this year was the week beginning 23 March, when there were just 113 daycases. For the same week in 2019, there were 216 daycases, which represents a 48% fall.
In total for March 2020, St James's Hospital recorded 754 oncology daycases, down 20% from March 2019, when there were 947.
In May, RTÉ Investigates spoke with Paul Murray, from Crumlin, Dublin, who was a day patient in the Endoscopy Unit where he had an appointment for a bronchoscopy, a procedure in which a camera is inserted into the lungs.
Mr Murray explained that something was found in his lungs two weeks earlier. During the procedure on the day RTÉ met him, a sample was taken from his lungs. He said he was happy with how things went, adding that he was impressed it went ahead despite the pandemic.
"At times I've been here, and there'd be 20 to 30 people out there waiting. Today there was only four, and I was called in a second, which is not normal," he said. "Everybody here is really calm and relaxed."
However, doctors are concerned for others who, unlike Paul Murray, have delayed coming to the hospital because of the fear of contracting Covid-19.
"There are undoubtedly people out there who have persistent lung symptoms such as a cough that won't go away," said Dr Barry O'Connell, Respiratory Consultant and Medical Director at St James's. 
"We're always concerned about anybody who coughs up blood in particular or who has any other persistent chest symptoms who has been staying away from their GP and probably needs to get back to their GP now so they can have a chest x-ray and their GP can decide is there enough concern to refer them to a rapid access lung clinic - we need to see those patients back at this stage."
We need your consent to load this Datawrapper contentWe use Datawrapper to manage extra content that can set cookies on your device and collect data about your activity. Please review their details and accept them to load the content.Manage Preferences
The effect of the pandemic on cancer treatment at St James's is also evident in trends relating to oncology outpatient attendances.
Typically, a person might attend oncology outpatients at the hospital where they have already been newly diagnosed with cancer and are receiving follow-up treatment.
The graph above demonstrates how Covid-19 changed the way oncology outpatient services were delivered for some patients.
It illustrates two different things: first, it shows on-site attendances only. This involves the patient being physically present at the hospital and seen by a consultant, junior doctor or nurse.
Second, the graph shows a combined figure for on-site attendances and attendances conducted over the phone or online, known as "telemedicine".
For the first two months of this year, weekly on-site outpatients were higher than for the same time last year. But once the pandemic took hold around mid-March, the weekly numbers fell dramatically.
The week beginning 23 March this year, for example, had 139 on-site attendances, down from 309 during the corresponding week in 2019 – a 55% year-on-year decrease.
While on-site attendances picked up towards the end of April and in May, they were nevertheless down from the comparable period last year.
But on-site attendances only tell part of the story. When telemedicine attendances are taken into account, as the graphic shows, the month-on-month decline is much less steep.
For the week beginning 23 March, for example, for on-site and telemedicine combined, there were 333 patients treated as outpatients (139 on-site and 194 telemedicine). This represented a small increase on the comparable figure for 2019, which had 315 patients (just six of which were telemedicine attendances).
The increased use of telemedicine helped offset, to some extent, the decline in the number of patients physically attending oncology outpatients during the pandemic.
Virtual Clinics
Telemedicine was in use in 2019. But it was far from common and became much more frequent during the pandemic, as St James's reduced the number of people physically present at the hospital, by holding "virtual clinics".

For the first six months 2019, telemedicine made up just 4% of all attendances at oncology outpatients. However, for the first six months of 2020, it accounted for 18%.
Put another way: the number of telemedicine attendances increased from just 295 in the first half of 2019 to 2,165 for the same time this year – a more than seven-fold increase.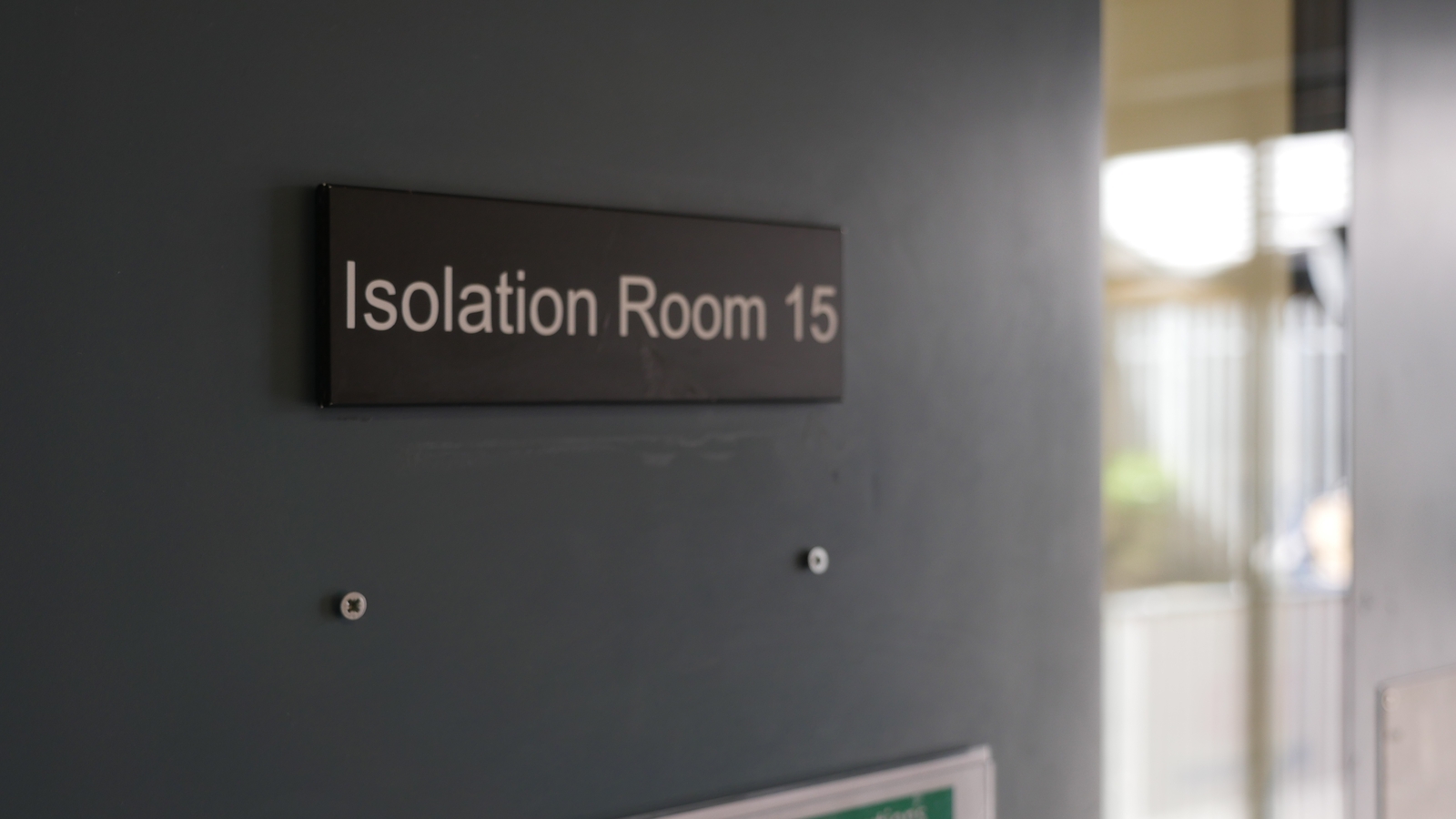 There was a 'nervousness' about attending the hospital
Ann Dalton, Deputy CEO at St James's Hospital, told RTÉ Investigates that the number of patients being referred for treatment at the hospital's cancer clinics dropped "significantly" from January.

"April was probably our lowest," she said. "We've started to see it turn, which is very positive."
Ms Dalton admitted that there was "a nervousness" around cancer patients attending the hospital during the Covid crisis.
"We've had to reassure them and make them aware that we didn't cancel, we didn't stop our cancer clinics here at St James's," Ms Dalton added.
'I was so afraid when all of this happened'
For some cancer patients, the initial stage of the pandemic was upsetting.

"I was so afraid when all of this happened," said Tonia Lawlor, who is being treated at St James's for leukaemia.
"I thought, 'I have no immune system as such, so I can get something really quick'."
However, Ms Lawlor said the hospital's response reassured her.
"Once I saw the way they work through this Covid-19, I was very happy," she said. "The standard hasn't changed. It's just that they took more precautions to space out the seats. Everybody is wearing their mask and using disinfectant. I have no worries at all."
However, the precautions taken because of Covid came with a cost.
Dr Catherine Flynn, a consultant haematologist at St James's, explained that it is difficult to communicate with a patient with newly diagnosed leukaemia, while the patient wears a face mask.
"Part of what we do is personal contact," she said. "We try to reassure people. We gauge their body language and try to assess how they have taken in the news. I have found it incredibly unsettling and unsatisfactory."
Dr Flynn said that it was preferable to talk to a patient and their family members in person, rather than over the phone or Facetime.
"It is very hard to explain leukaemia to someone who has never experienced it before, by telephone," she said.
"It is a very unnatural way for us to communicate bad news. I think communicating bad news has been very difficult with Covid."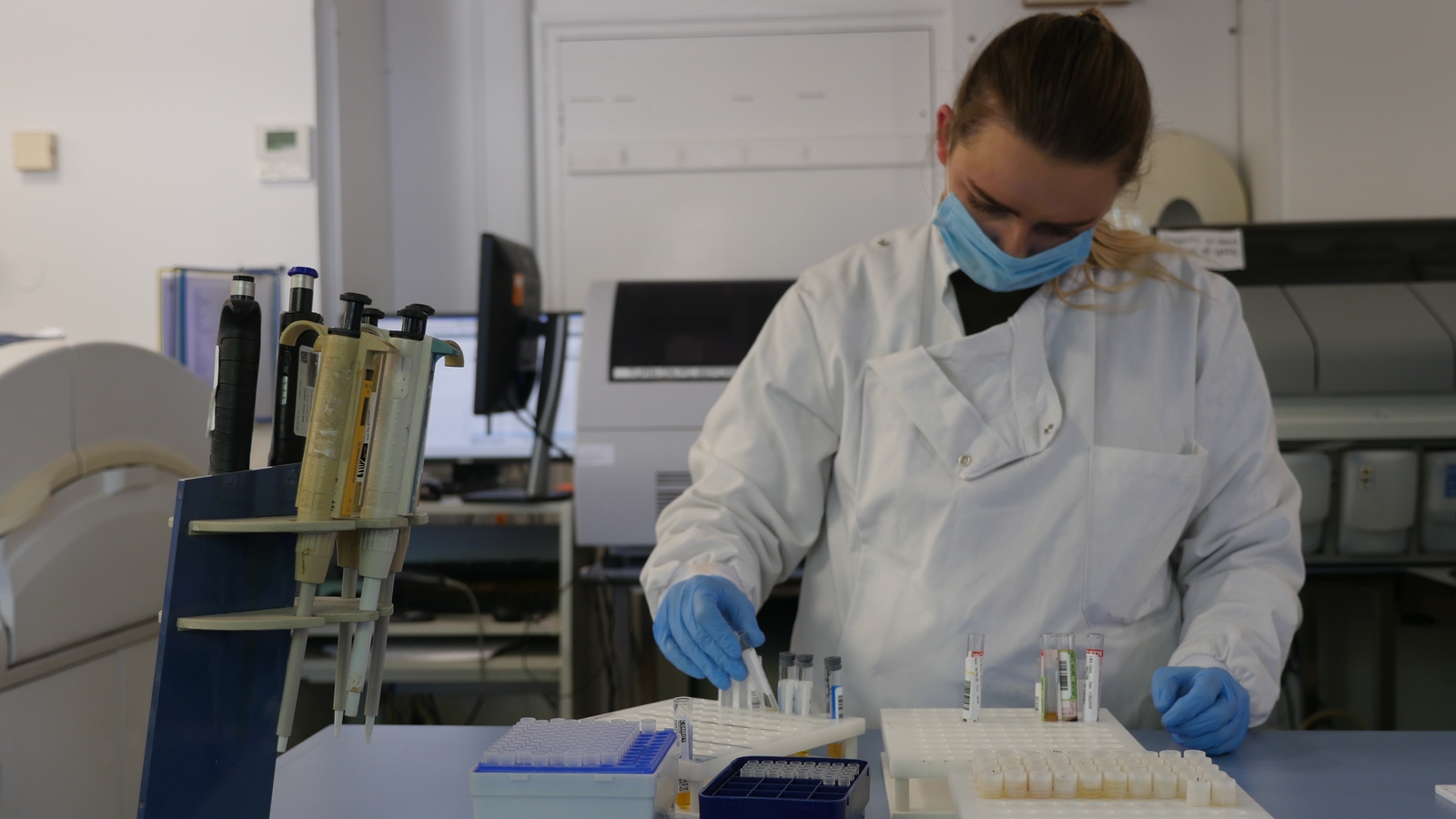 The knock-on effects
Sharon Slattery, Director of Nursing, told RTÉ Investigates that the reduced capacity in oncology could have knock-on effects in the future.

"There is no doubt that we are reduced in our diagnostics, our outpatient referrals, our presentations to ED," she said. "That has the possibility of a knock-on effect where we will have delayed diagnoses. There were certainly a number of weeks where we were down 30% of our activity than in 2019."
However, Ms Slattery added that the effects of this decrease in activity would not be fully felt for some time.
"We're back now, up to speed," she said. "During this time, we did our cancer surgeries in private organisations, so we were able to keep that going the whole time. And many of our cancer screening services continued in the organisation."
Prof Geraldine McMahon, a consultant in emergency medicine at the hospital, explained that several factors explain the decline in cancer related attendances.
She said that in the midst of the pandemic, Covid-19 was an "immediate threat to life" and so the hospital had to focus on responding to it. That meant there had been "very significant delays" for people who ordinarily would be through the testing system for cancer by now.
"Take, for instance, colon cancer," she said. "There has been a massively reduced capacity for colonoscopies. And with early diagnosis, colon cancer is treatable."
Prof Dr McMahon said that we should adopt the same resolve in treating cancer, as we did in responding to the Covid pandemic.
"We need to flatten the cancer peak now, in the same way we flattened the Covid peak," she said.