The number of inpatients admitted to St James's Hospital during the first half of this year fell by 18% from the same period last year, data provided to RTÉ Investigates shows.
From the beginning of January to the end of May of this year, there were 7,032 admissions to inpatients at the Dublin hospital, down from 8,551 during the corresponding time last year. Inpatient is the term used for a patient admitted to hospital who stays overnight.
Like many hospitals around the country, St James's had to restrict or reduce many services, in an effort to limit the spread of the virus, which partly explains the drop in admissions.
Some patients were reluctant to go to hospital, for fear they could contract Covid-19 there. A study by the Economic & Social Research Institute also shows a decrease in the number of referrals by GPs.
We need your consent to load this Datawrapper contentWe use Datawrapper to manage extra content that can set cookies on your device and collect data about your activity. Please review their details and accept them to load the content.Manage Preferences
The graphic above shows the weekly number of admissions to inpatients at St James's Hospital, from the beginning of January to the end of May, both this year and last year.
For the first few weeks of this year, the numbers were relatively similar to last year. The average number of weekly admissions for the first two months of this year was 408 – almost identical to the same period the previous year, when the weekly average was 409 inpatient admissions.
Shortly after the first confirmed case of Covid-19 in Ireland at the end of February, the weekly numbers started to fall. Although they picked up slightly in April and again the following month, they still hadn't returned to 2019 levels by the end of May.
The lowest weekly number in the first six months of this year was the week beginning 30 March – two days after a mandatory stay-at-home order came into effect across the country – when there were just 218 inpatient admissions. That's an almost 50% drop from the same time last year when there were 425 admissions.
'I only came because my doctor told me'
RTÉ Investigates spoke to one man, Richard Adams, who was admitted as an inpatient with a hand infection.
Mr Adams explained that he only went to hospital because his doctor told him to. He said that he would likely have to stay at St James's for two or three days and that he should be fine after a course of antibiotics.
"It's not just the Covid-19," Mr Adams said. "There's everything else. People coming in with bad backs, bad legs, they're dealing with everything."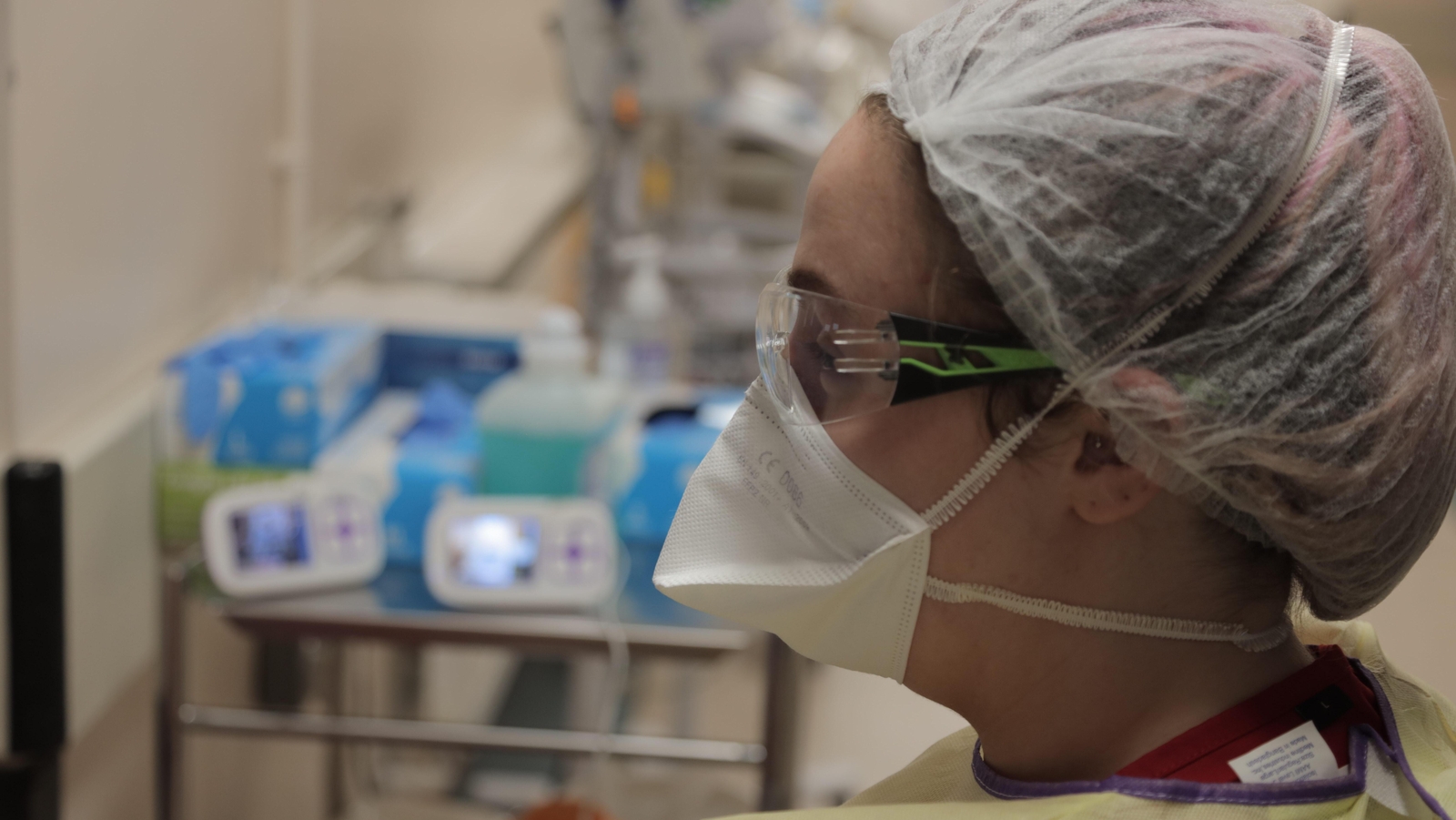 The wards were frantically busy
Although inpatient admissions fell significantly during the pandemic, the inpatient wards themselves were often frantically busy, because of the demands placed on the hospital staff caring for Covid-19 patients.
Of the 2,453 inpatient admissions in March and April this year, 243 – around 10% – were Covid-19 cases.
The pandemic necessitated a re-organisation of some of the inpatient wards at St James's Hospital. Three were designated Covid-19 positive wards, which together had a bed-capacity of up to 91.
An additional two wards were designated as suspected Covid-19 wards, with a bed-capacity of 30.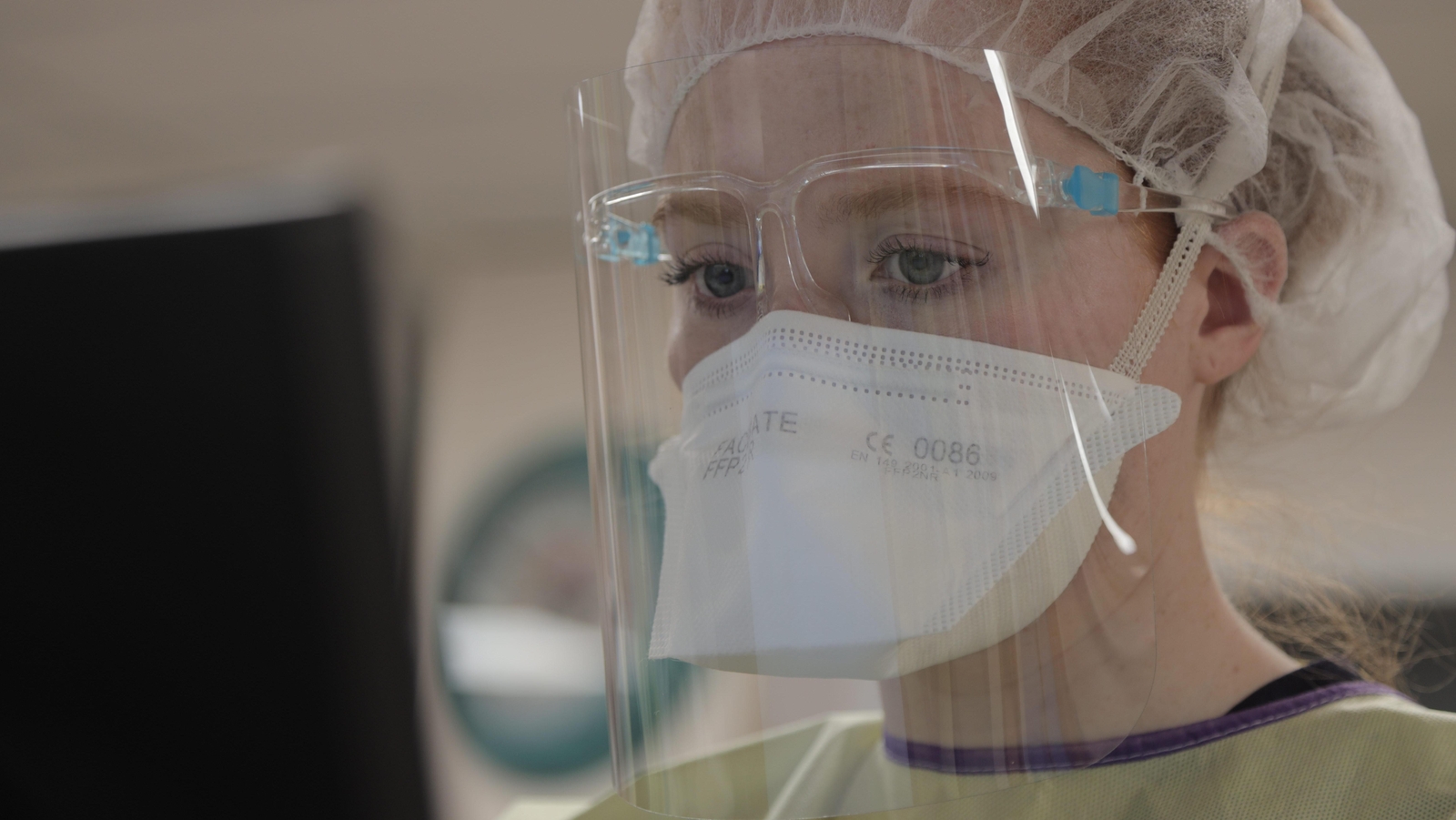 'It was very frightening'
For some of the staff working on these wards, the onslaught of the pandemic was a daunting experience.
Annie Foy, a nurse at St James's, recalled her manager explaining that her ward was set to become a Covid-19 ward.
"It was very frightening," she said. "I didn't know what to expect. It's like your first day as a nurse. I've never looked after medical patients that required so much oxygen. I just look after patients who are pre and post-surgery, so this was way out of my comfort zone."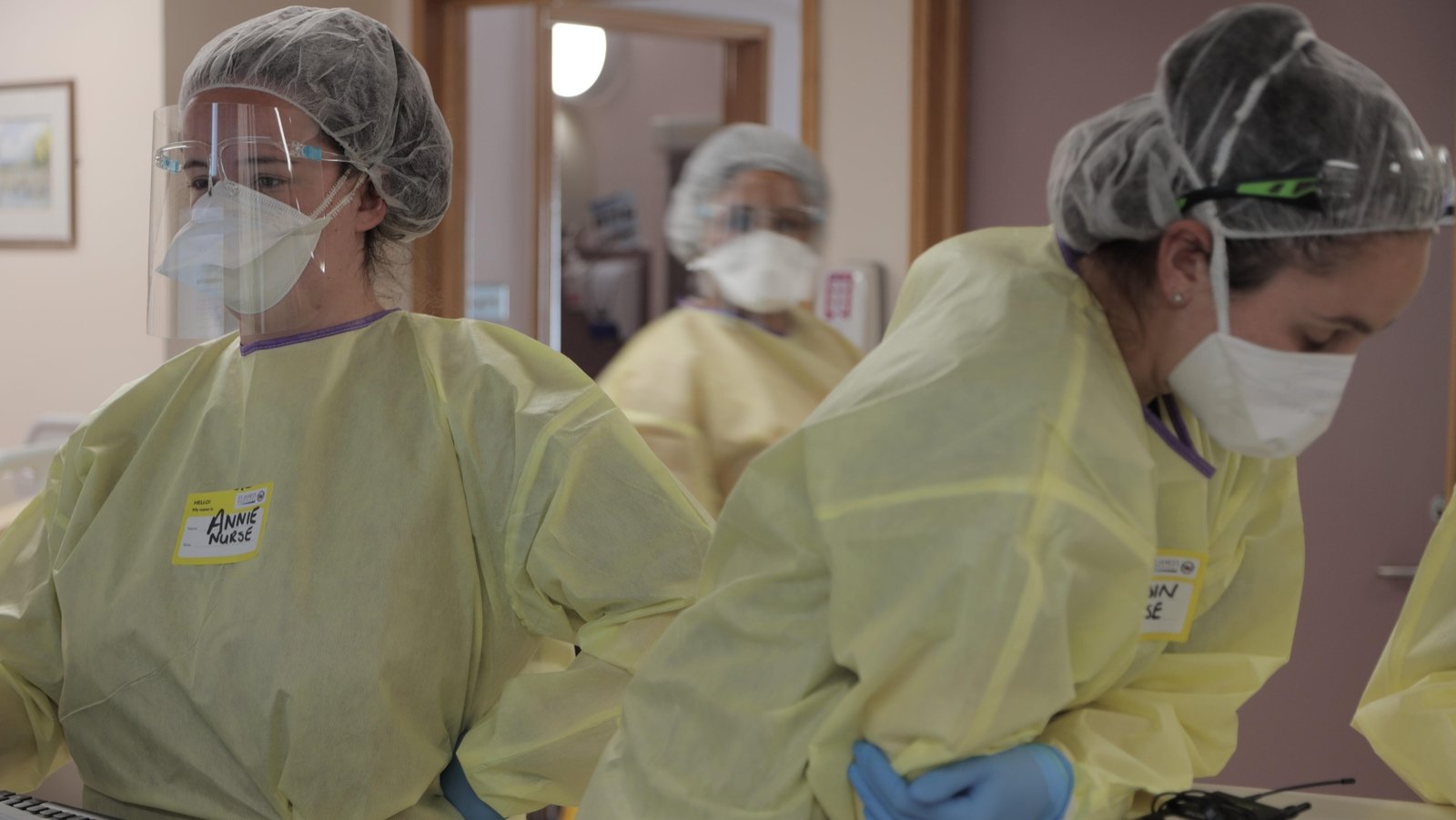 'The burden of death was in the inpatient areas'
According to Sharon Slattery, Director of Nursing at St James's Hospital, the hospital's inpatient wards bore the brunt of Covid-19 end-of-life care.
"The burden of death for Covid-19 has been really intense in the inpatient areas," she explained.
"We thought it would be ICU – that end-of-life care would be in the ICU areas. But actually, the burden of care for Covid patients and the burden of death was in the inpatient areas."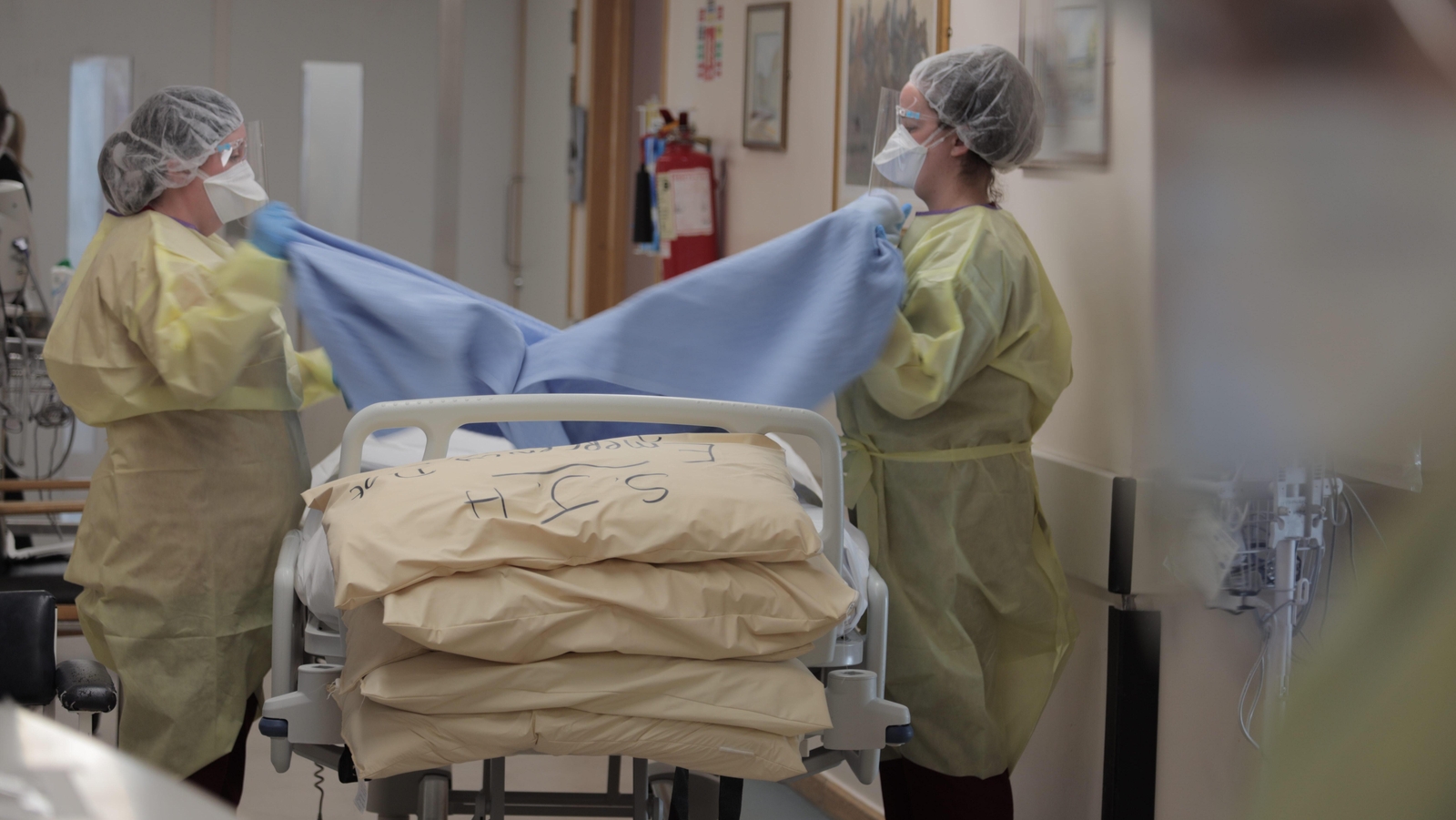 'It's lonely when you see a patient with no family'
Melissa O'Brien, a senior staff nurse in one of the Covid wards, said the pandemic had altered how staff dealt with death. Visiting was significantly curtailed, meaning that often, family members were not with their loved ones in their final hours.
"We're used to dealing with death, dealing with families," she said. "But it's very lonely when you see a patient in there with no family."
Because of Covid guidelines, some family members with underlying medical conditions are unable to see the remains of their loved ones, after they have passed. Nurses are often the last to see the remains before leaving the hospital. Ms O'Brien added that after Covid patients passed away some family members brought in personal items to place alongside the deceased. 
"That's the reality of the situation," she said. "The other day, we had a death, and we gave the family the option of whether they wanted to bring in her clothes, and they did.
"They wanted her little prayer book with her, her rosary beads, and a picture of her grandkids on her chest."