The number of attendances at the Emergency Department of St James's Hospital decreased by 17% in the first half of 2020 from the same period last year, data provided to RTÉ Investigates shows.
From the beginning of January to the end of May, there were 16,168 attendances at St James's Hospital ED, down from 19,510 in the corresponding time in 2019.
Even though the country was in the throes of a medical emergency, EDs across the country became much less busy during the pandemic, as people stayed away from hospitals whenever possible, likely because of fear of contracting Covid-19.
Some of the typical reasons for visiting the ED – such as alcohol-induced injuries, road traffic collisions, sports injuries and street assaults – became less common during the pandemic because of lockdown-related restrictions and partly explain the decrease.
The data above shows how attendances in 2020 and 2019 contrast: on an average week in the hospital's ED in the first half of 2019, 940 attendances were recorded. The average weekly attendance for January to the end of May in 2020 was significantly lower at 770.
The lowest weekly attendances for the first six months of 2020 occurred in the week beginning 16 March, just days after the first Covid deaths were announced, when there were 496 attendances. The same week in 2019 had 981, meaning the weekly year-on-year figure fell by 49%.
After the low recorded in March this year, however, activity in the ED began to pick up.
By the week beginning 27 April, the attendances had grown to 723, a figure that continued to climb steadily over the following weeks, rising to 885 for the week starting 25 May. This was a slight decrease from the same week in May 2019, when there were 913 attendances.
The graphic above gives a more detailed illustration of the changes in the ED during the pandemic and shows the weekday attendances from January to the end of May this year.
After the first confirmed case of coronavirus in Ireland on 29 February, the daily numbers attending ED began to decline, with some fluctuations.
The lowest weekday number was recorded on 31 March – three days after the introduction of a mandatory Government stay-at-home order – when there were just 51 attendances. To put that figure into context: on one particularly busy day in January of this year, the ED recorded 158 attendances, more than three times the attendances on 31 March.
Although the daily figures fluctuated, attendances began to pick up as April went on. By 18 May, the ED had returned to pre-Covid levels of attendance, with 150 that day.
In March, April and May, many of the ED attendances were Covid-19 related, according to additional data provided to RTÉ Investigates. In March, of 2,891 ED admissions, 460 (16%), were recorded as having Covid-19.
The following month, when there were 2,798 admissions, 1,045 were Covid cases – that's 37%.
In May, meanwhile, as ED activity picked up, the percentage of Covid cases fell to 26% and accounted for 941 out of a total of 3,677 admissions.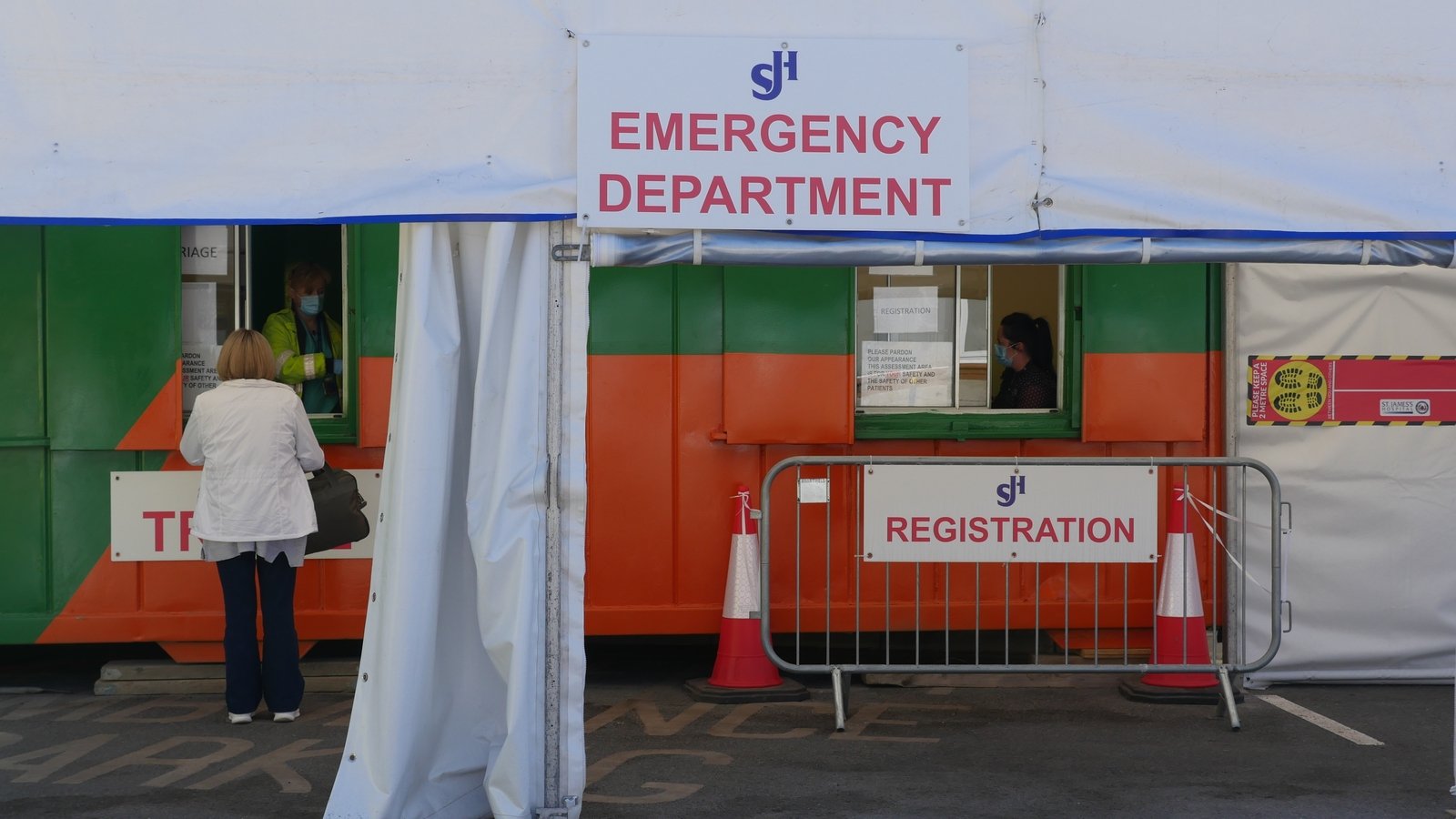 Some patients 'deterred' from attending ED
St James's Hospital was not the only hospital in the country to see a significant reduction in ED attendances during the pandemic.
A recent paper by the Economic & Social Research Institute (ESRI) said that across the 30 public emergency departments in the country, the number of attendances in March 2020 was 77,932, a 33% decrease from the 115,497 attendances in March 2019.
The authors of the paper suggested that some patients "requiring urgent medical care may have been deterred from attending the ED for fear of acquiring Covid-19".
'There was the fear of Covid'
Prof Geraldine McMahon, a consultant in emergency medicine at St James's, echoed that opinion. She told RTÉ Investigates that there were several reasons why people didn't present to the ED during the pandemic.
"There was the fear of Covid. Patients were fearful of presenting to the ED," she said.
Prof McMahon explained that many patients presented to the ED later than they should have, including those suffering from Covid. "Some had difficulties with their breathing and were really struggling by the time they reached us," she added.
Delaying medical treatment could have serious consequences, warned Prof McMahon.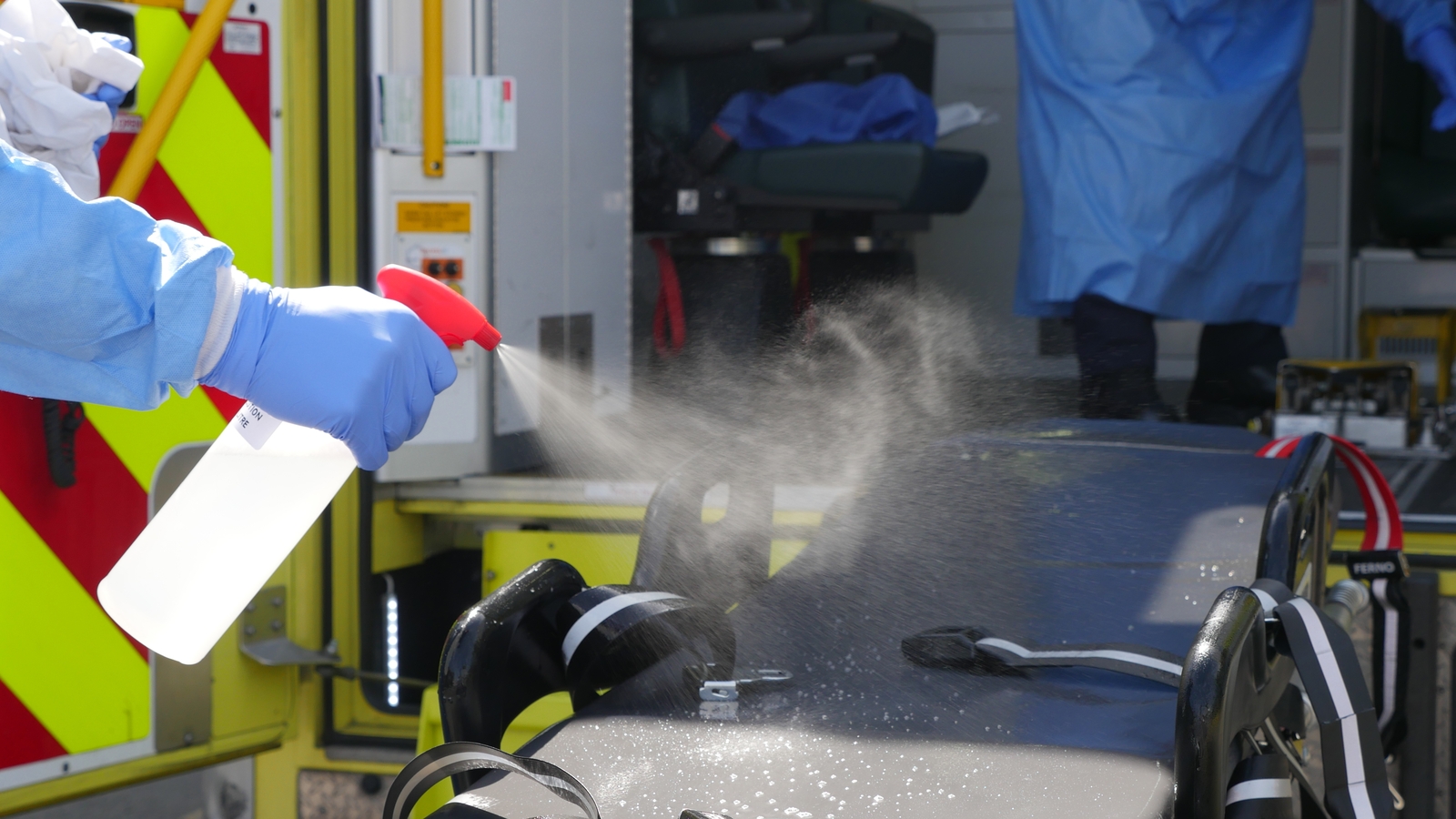 'People's behaviour totally changed'
The fear of contracting Covid-19 only partly explains the drop in ED attendances, however.
"People's behaviours totally changed. They were told not to leave the house, and they didn't," said Prof McMahon.
In May, Dr Paul Staunton, Clinical Lead for Emergency Medicine at St James's, told RTÉ Investigates that the department saw fewer people who had been in road traffic collisions or who had sports-related injuries.
"Given the fact that sporting events have been cancelled, there are fewer people present after fights due to alcohol," he added.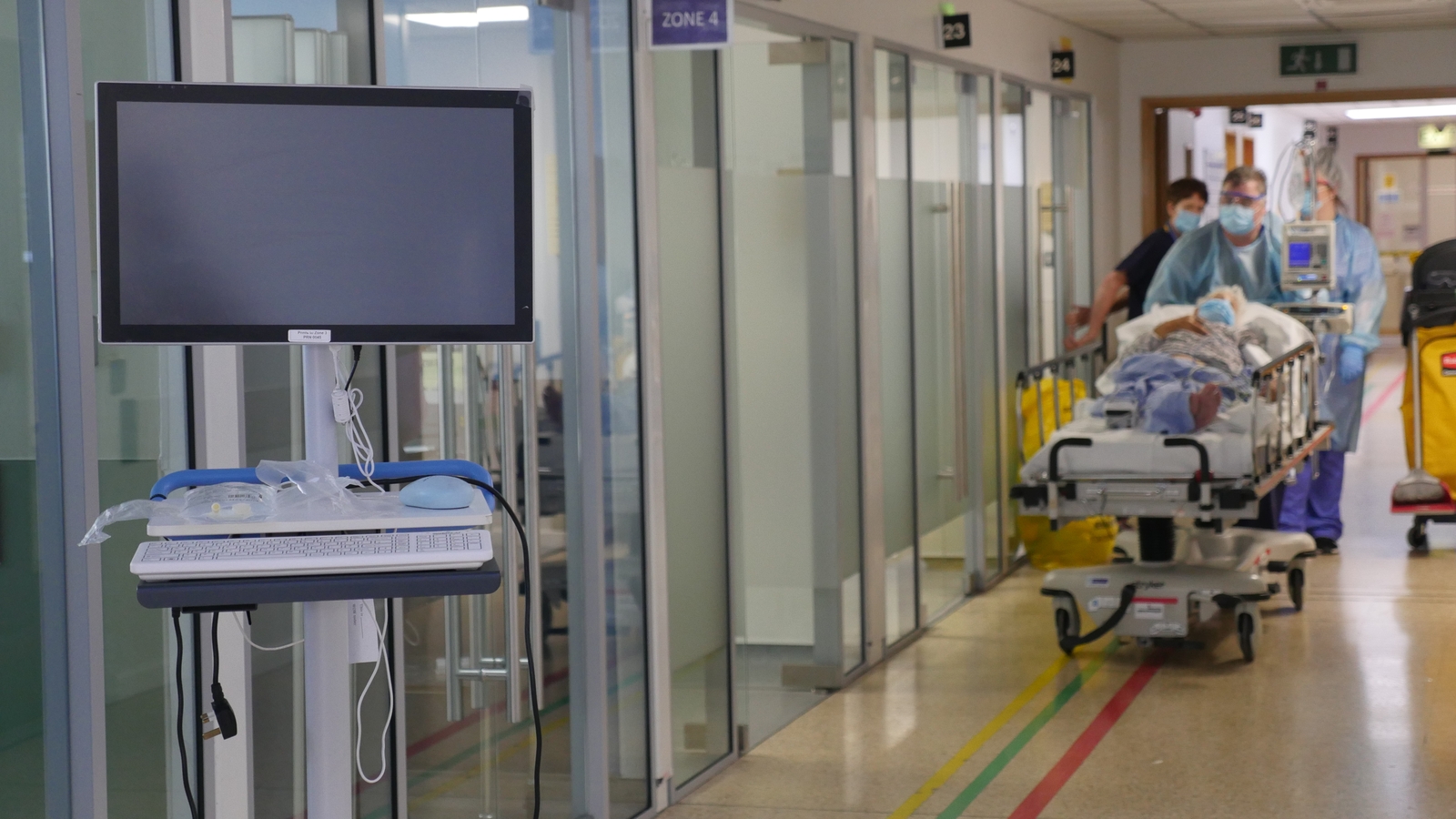 Fewer assaults
St James's Hospital also provided RTÉ Investigates with anonymised data, which details the medical complaints of patients who presented to the hospital's Emergency Department this year.
This data, which allows for up to two different complaints to be recorded per individual presentation, provides an insight into how behaviours changed because of the pandemic.
Assaults, for example, became less frequent. In January, there were 42 presentations to the ED at St James's that specifically related to assault, falling to 32 the following month, and then just 20 in March.
April recorded a small increase, to 22. But in May – at which point lockdown restrictions had begun to ease up – there were 32 assault-related presentations.
Those figures are broadly in line with Garda statistics on reported assaults in Dublin, with assaults for March, April and May down by almost 27%, from the same period last year.
The end of the lockdown
According to Prof McMahon, as restrictions were relaxed, people came to ED with "the same conditions as they did pre-Covid – cardiovascular emergencies e.g. stroke and heart attacks, injuries etc".
"We have also seen increased presentations regarding mental health issues, some with pre-existing conditions but also people suffering with anxiety and depression," said Prof McMahon.
The data shows that for mental health or behavioural-related issues – which includes complaints related to anxiety, depression, deliberate self-harm and deliberate self-poisoning – presentations to the ED at St James's fell from 181 in February, to 150 in March. In April, the number dropped further to 142, although it picked up considerably to 171 by May.
Decline in alcohol-related injuries
There is a widely held perception that as a country, we have been drinking more because of the pandemic. But this does not appear to be supported by the data.
The data from St James's shows that in January, 79 people presented to the ED with some sort of alcohol-related injury. By February, there were 89 alcohol-related presentations, but the following month, this fell to 57. In April, by which stage the country was in lockdown, there were just 31 such presentations, which increased to 40 by May.
These presentations related to a variety of issues, which had descriptions in the data set provided to RTÉ such as "apparently drunk", "head injury", and "collapsed adult".
Will the guard come down?
Prof McMahon pointed out that increased alcohol consumption poses an additional Covid-specific health problem.
"The fear is that as the restrictions lift and you throw alcohol into the mix, the guard may come down," she warned.
"Will people start to become more careless regarding hand hygiene and social distancing? With mass gatherings and schools opening, you will have multiple groups of people meeting. That comes with a risk."