The Intensive Care Unit (ICU) at St James's Hospital admitted 91 Covid-19 patients from March to the end of May, according to figures released to RTÉ Investigates.
During that time, 299 patients were admitted to the hospital's ICU – one of the biggest in the country – meaning that just under one-third of all admissions from March to May were Covid-19 related.
Of the 91 Covid-19 patients, 55 (60%) were male and 36 (40%) female. The youngest Covid-19 patient admitted to ICU during this time was a 28-year-old male, one of three Covid-19 patients admitted to ICU aged under 40. The other two were males, aged 37 and 39.
There were fears during the early stages of the pandemic that ICUs across the country would be overrun with Covid-19 patients and there would not be enough beds for them. However, those fears never materialised, and Irish hospitals managed to avoid the horror scenes that ICUs in Italy experienced during the worst of the pandemic.
In fact, there was a slight drop in the total number of admissions to the ICU at St James's Hospital during the first half of this year, compared with the same time last year. From the beginning of January to the end of May 2020, the ICU in the Dublin hospital admitted 524 patients, down slightly from the 534 admitted during the same time last year, a decrease of 2%.
The graphic above shows the number of Covid-19 patients in ICU at St James's Hospital during the pandemic. The first Covid patient in ICU was recorded on 16 March. Early April was its busiest period, with 19 Covid patients under its care by 2 April. By mid-April, it had fallen to single digits and on 7 June, there were just two Covid patients in the ICU.
ICU: One of the 'pressure points'
Although numbers in the ICU were slightly down from last year, this part of the hospital faced enormous challenges because of the pandemic, staff told RTÉ Investigates.
Along with the inpatient wards and the Emergency Department, the ICU is one of three "pressure points" in the hospital, according to Dr Enda O'Connor, Intensive Care Consultant and Director of the ICU at St James's.
Dr O'Connor recalled attending meetings around mid-March about the hospital's preparedness for the pandemic. "On Friday morning [13 March], we were all looking at each other, saying, 'Are we going to escape this?'," he said.
After lunch, within about half an hour, the hospital received five phone calls relating to the first Covid-19 patients. "By the end of Friday," said Dr O'Connor, "we had five patients in our Covid ward. We looked at each other and said, 'Now it's here.'"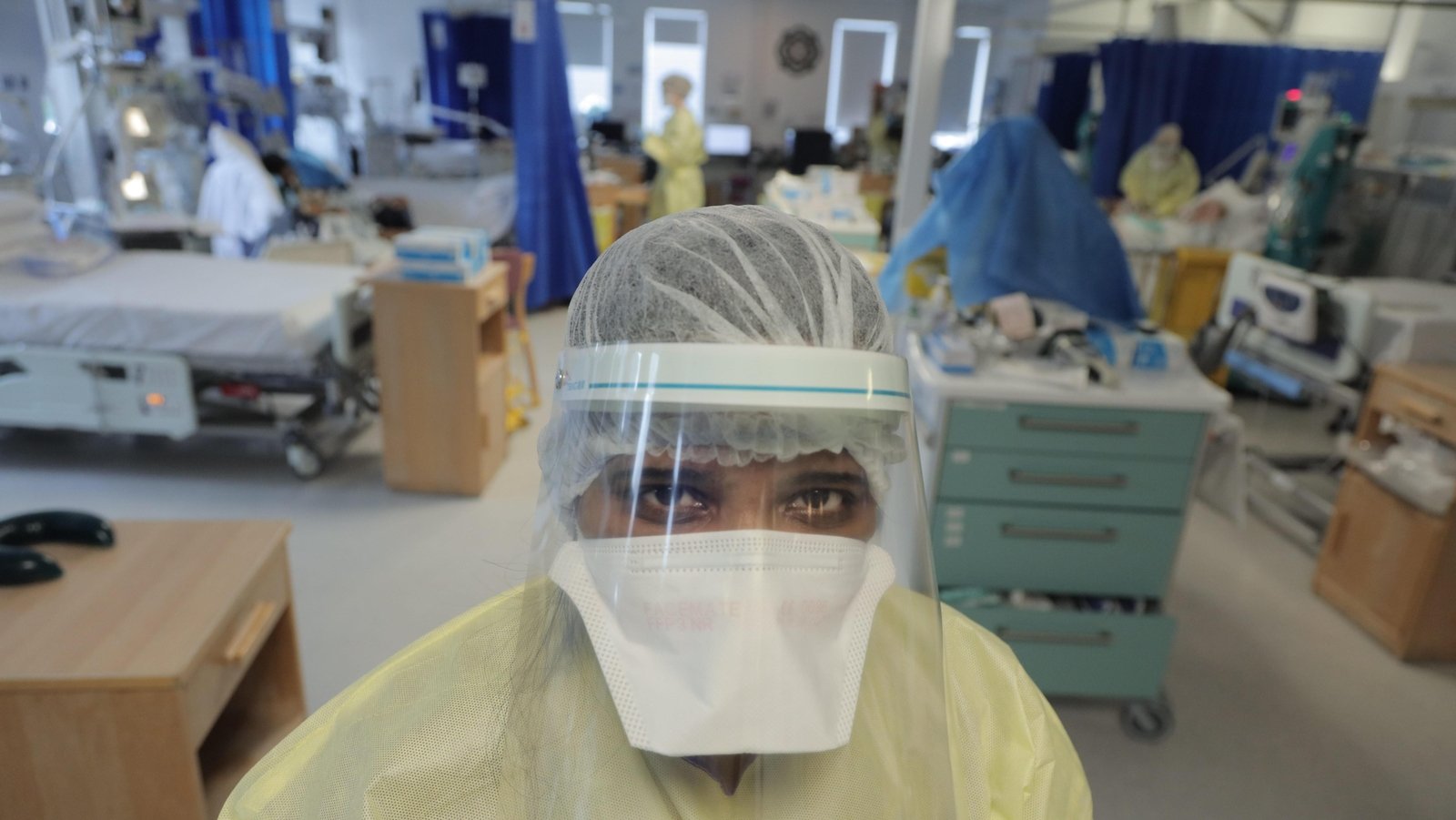 'Some shifts have been enormously difficult'
"We don't want to understate how difficult it was," Dr O'Connor said. "Some shifts have been enormously difficult. We've managed about 50 to 55 patients in intensive care. There have been many multiples of that managed out on the wards."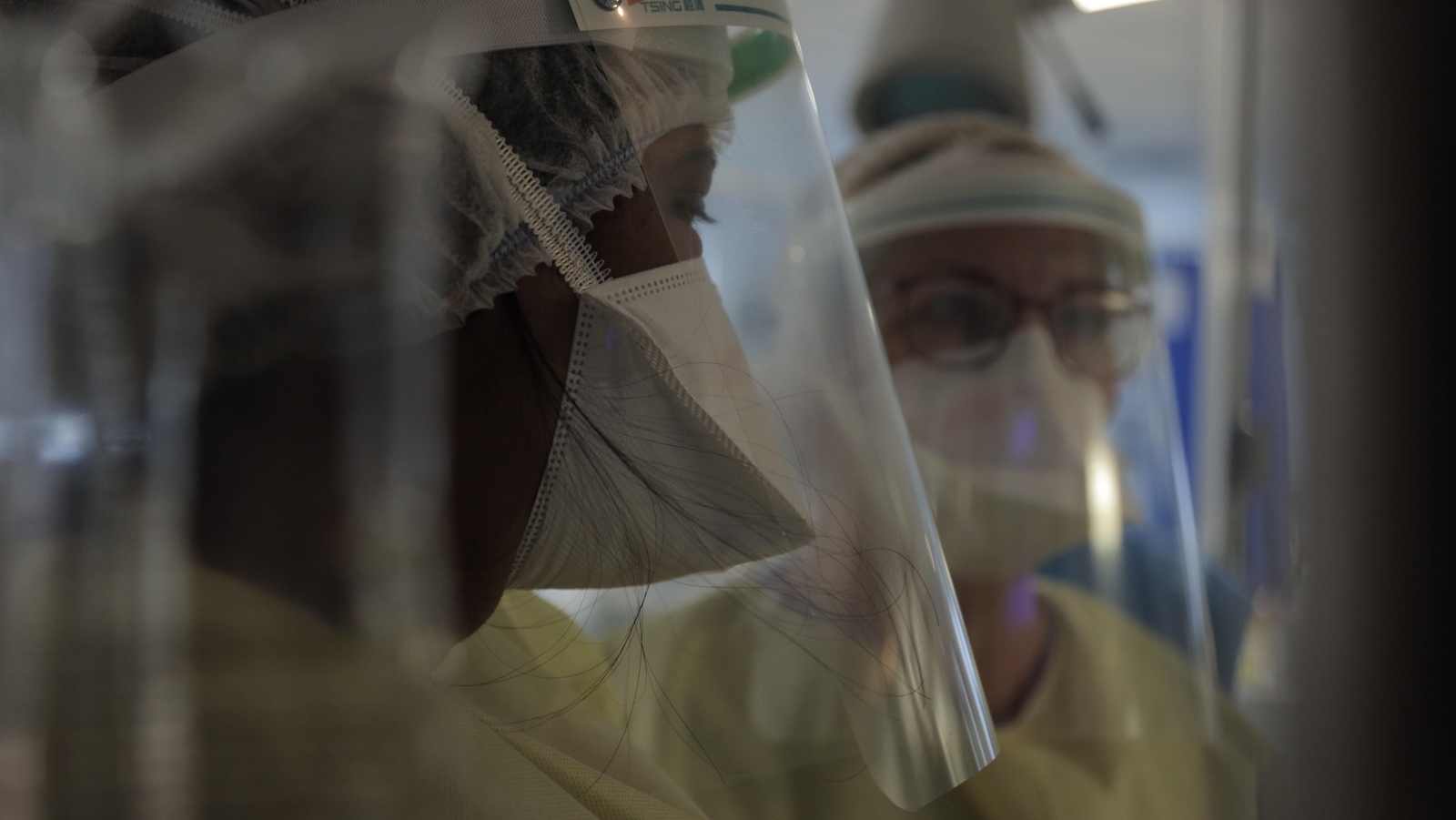 'They can't physically see their loved ones'
According to the ICU staff, one of the many challenges they faced related to interacting with family members of very sick patients. "This is so hard on the families," said Joan Leamy, a staff nurse in the ICU. "We do communicate with families over the phone, but it is hard on them because they can't physically see their loved ones."
Dr O'Connor said that before Covid-19, a part of the working day was reserved for walking around to talk to families. "That's completely gone now in the pandemic," he said. As part of its Covid-19 preparations, according to Dr O'Connor, the hospital came up with new approaches for dealing with patients' families. "One of our retired consultants volunteered to come back and help out," he explained.
"She had access to all the patient records, and she would call families herself from home."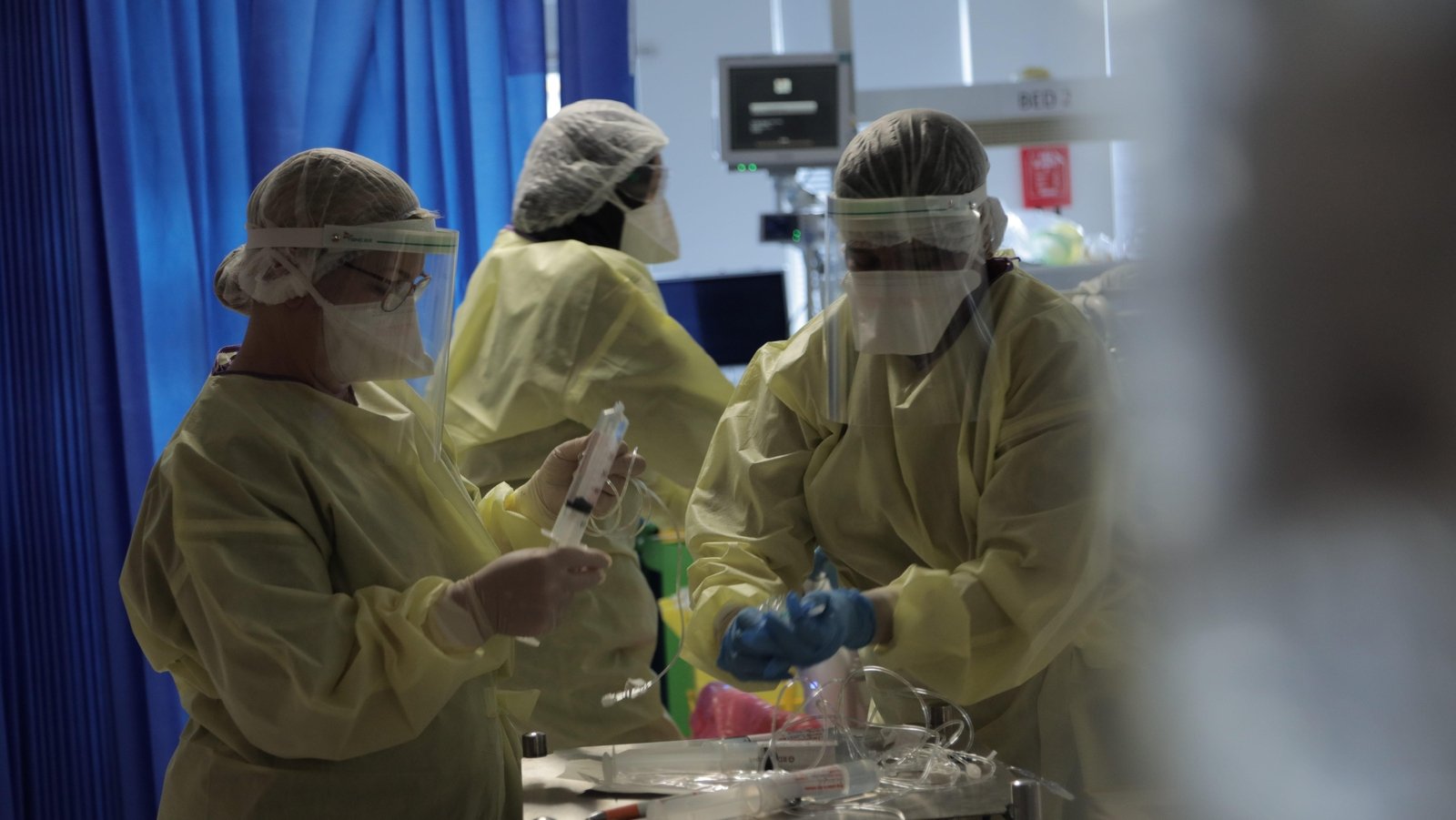 Rynagh Gilligan, Assistant Director of Nursing at the ICU, said smartphones and tablet devices were often used in the ICU to facilitate communication between patients and family members.
"They've been able to connect and be with their loved one at that pivotal time," she said. "That has been powerful."
One of the Covid-19 patients cared for in the ICU at St James's was Fr Pat Rogers, a 77-year-old Passionist priest from Mount Argus, Dublin, who was admitted to hospital at the end of April. Fr Pat's brother, Phil Rogers, spoke to RTÉ Investigates about his brother's experience at the hospital.
"I have to say that the contact between James's and my family was superb," Phil said. "The nurses rang at least once a day. I was given their direct line to ring in, so I'd ring in a couple of times.
"But after a few days Dr Moriarty [a former consultant acting as a family liaison for St James's] was put on the case, and I found her superb. She explained everything that I needed to know and any questions, no problem."