As the saying goes, it takes a village to raise a child. The same is true when it comes to describing the efforts of healthcare workers here to defeat the coronavirus outbreak. As a society, our individual and collective responsibility combined has allowed us to reach a point where the country is reopening and for many, they can now return to a 'new normal'.
But during those dark weeks in March and April when the numbers of people contracting the virus set new records with every passing day, it was those on the frontline in Ireland, just like around the world, who faced some of the greatest risks posed by the Covid-19 pandemic.
Dublin's St James's Hospital is one of the biggest and busiest hospitals in the country. The hospital employs approximately 4,000 staff and it is those staff – from catering and cleaning to nurses and doctors – who found themselves on the frontline of the biggest medical challenge of modern times.
"From a nursing perspective, we were the highest absences each day, and we would have reached up to 60-65% of our nursing team absent on a day," Director of Nursing Sharon Slattery told RTÉ. "I can remember for a period of time we had over 800 people who were out sick so it was a daily challenge and from a nursing perspective we definitely struggled for long weeks in relation to staffing."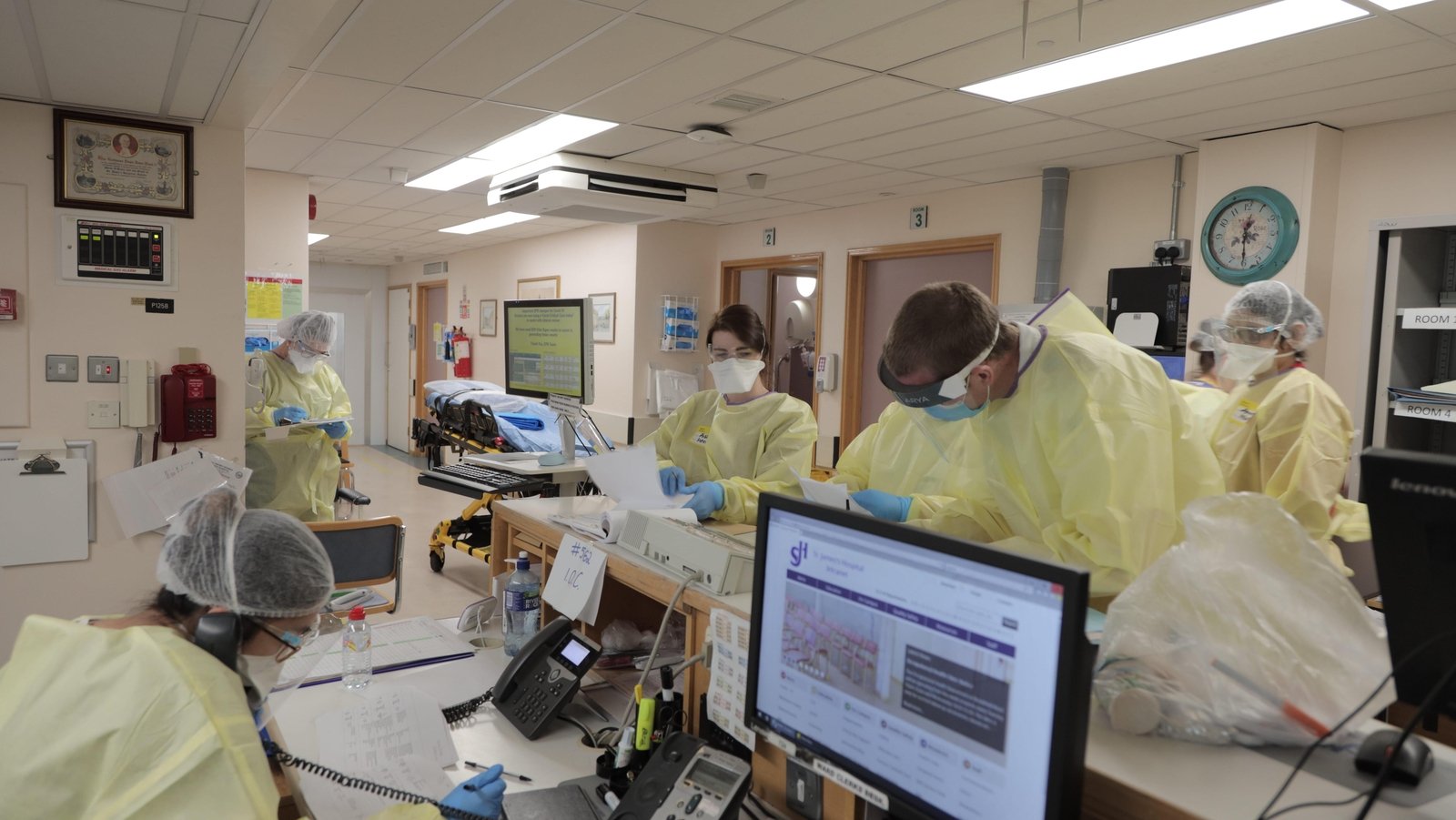 For staff the possibility of contracting the virus was a real concern but for many, it is only now, with numbers of infected patients in decline, that the psychological impacts of Covid-19 on staff are starting to emerge.
"It didn't matter if you were a student nurse, if you were newly qualified, whether you had been a nurse for a long period of time, everyone struggled on a personal level and we had to ensure we had the correct supports in place to protect everybody so that they would come back. We may lose nurses out of this, there is no doubt that people have found it really, really hard," Ms Slattery added.
In some cases, staff who contracted the virus became so ill they required hospitalisation. The carers became the cared for.
"No St James's staff members died, but regrettably one of our contract cleaners died," said Ann Dalton, Deputy CEO. "He was a colleague and that was very difficult for the staff, and for his family as well."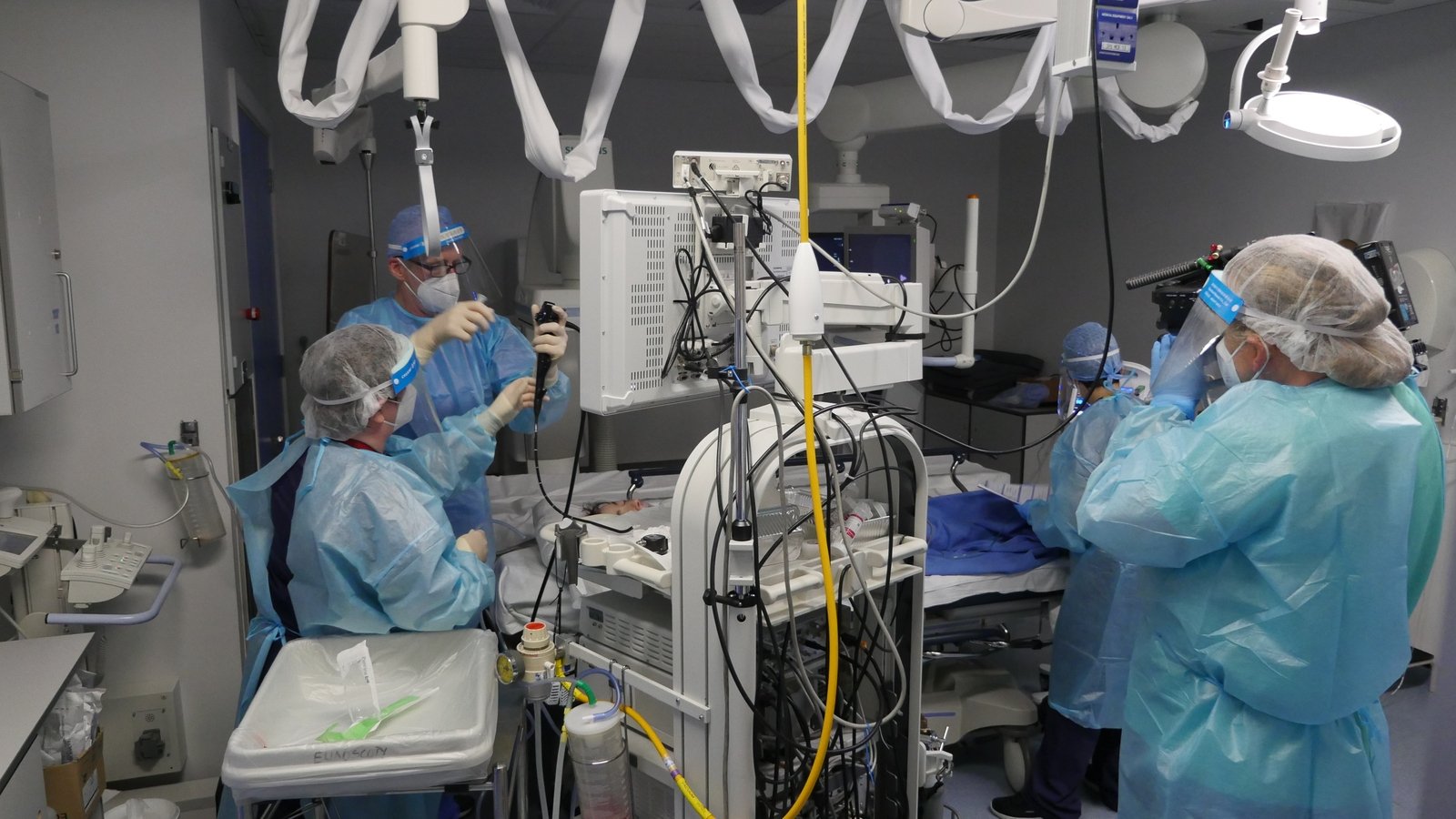 Often layered from head to toe in PPE, staff at St James's told RTÉ about the difficulties their protective equipment presented every day. Not only did they have to spend long shifts wearing hot and uncomfortable gowns, visors and goggles, but communication with patients also became a real challenge.
Nurses spoke of looking like aliens – their strange and unusual appearance often confusing disorientated patients waking from sedation - their face coverings requiring them to shout to be heard - and their mouth masks hiding even the simplest of comforting gestures, a smile.
So who are the people of the frontline? As part of the RTÉ Investigates series 'Inside Ireland's Covid Battle', RTÉ captured a range of images of staff from across St James's Hospital. These images take you behind the masks of just some of those who worked on Ireland's pandemic frontline.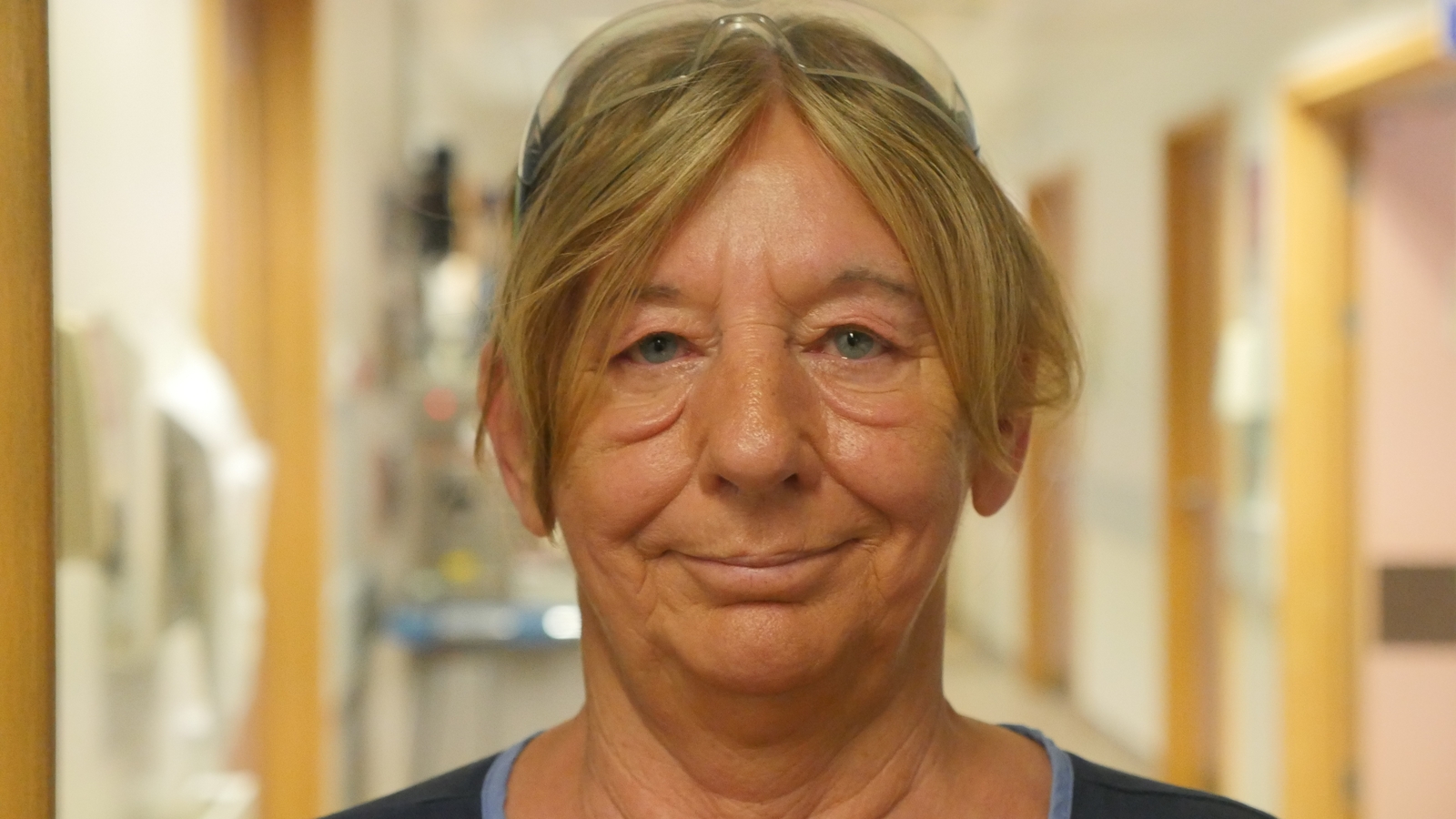 Marion Murphy
Marion Murphy has worked as a janitor in St James's Hospital for 19 years. She is currently based in the Donal Hollywood Ward which specialises in Oncology. Wearing PPE as part of her cleaning job is not foreign to Marion – she remembers similar experiences during the Swine Flu and SARS outbreaks here. Marion says it was particularly frightening for patients when the coronavirus hit.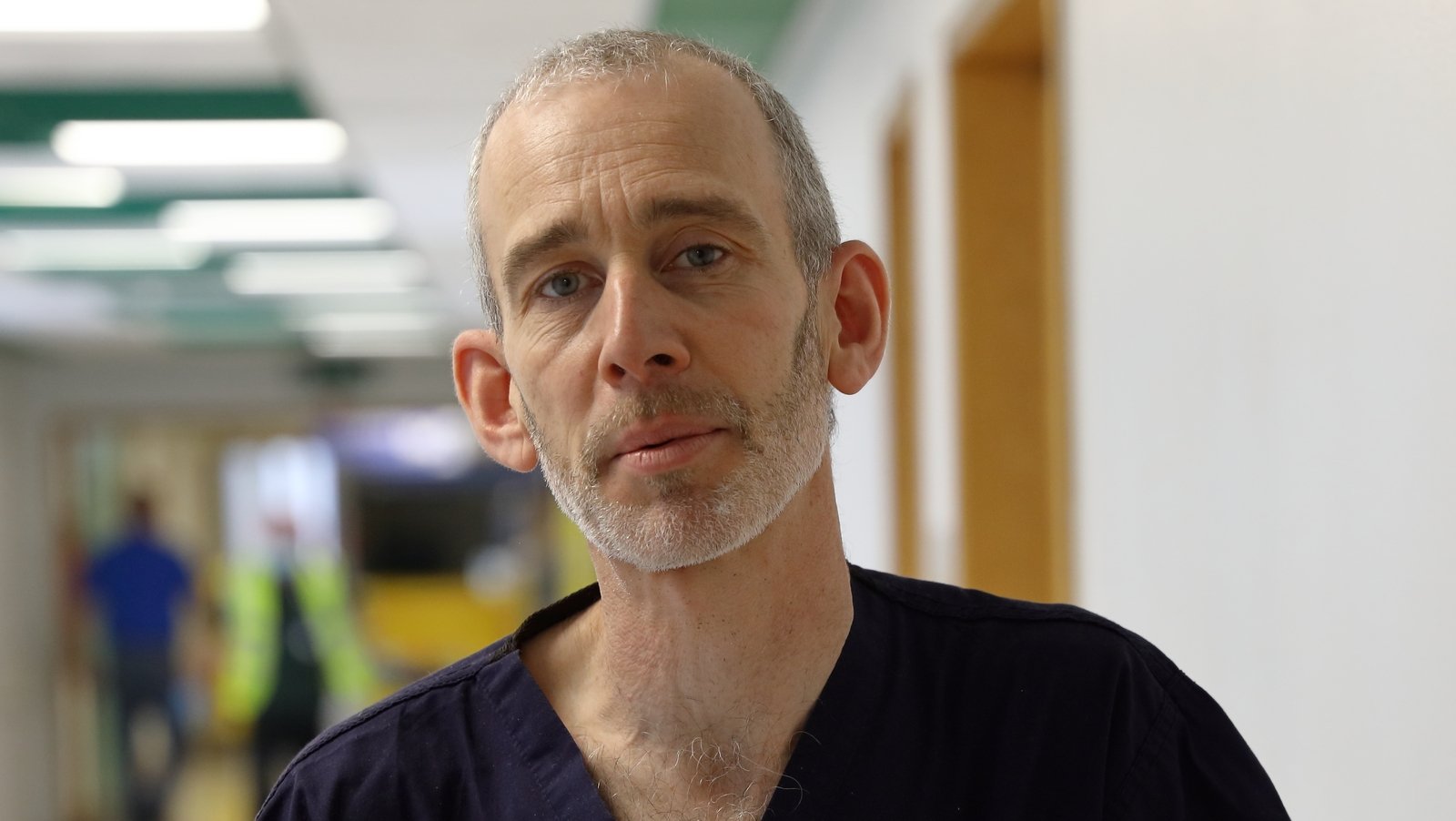 Dr Enda O'Connor
Dr Enda O'Connor is a Consultant and Director of the Intensive Care Unit at St James's Hospital. He has treated some of the hospital's sickest patients during the coronavirus crisis. Yet he says "the hard work and collaboration throughout the hospital has been inspiring".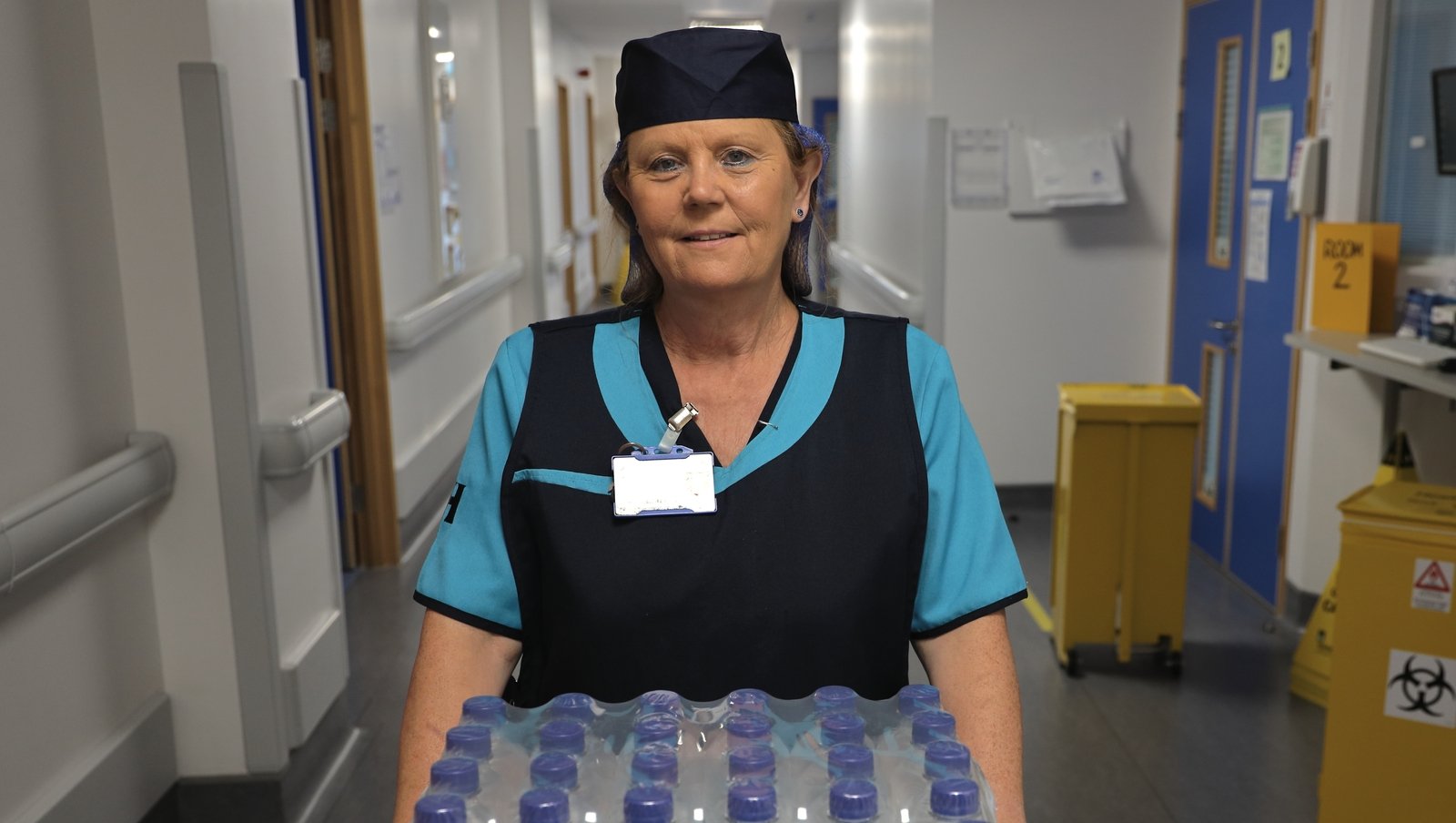 Angela Thomas
Angela Thomas is a catering assistant in St James's Hospital. During the pandemic Angela witnessed some traumatic scenes. "It's been a bit stressful, very tiring and very sad," she says. "I've witnessed a lot of sickness, a lot of tears, especially with old people. It was hard to look at but to see people coming through it and recovering is great to see; it brings joy to your heart. There was a lot of solidarity. We all pulled together."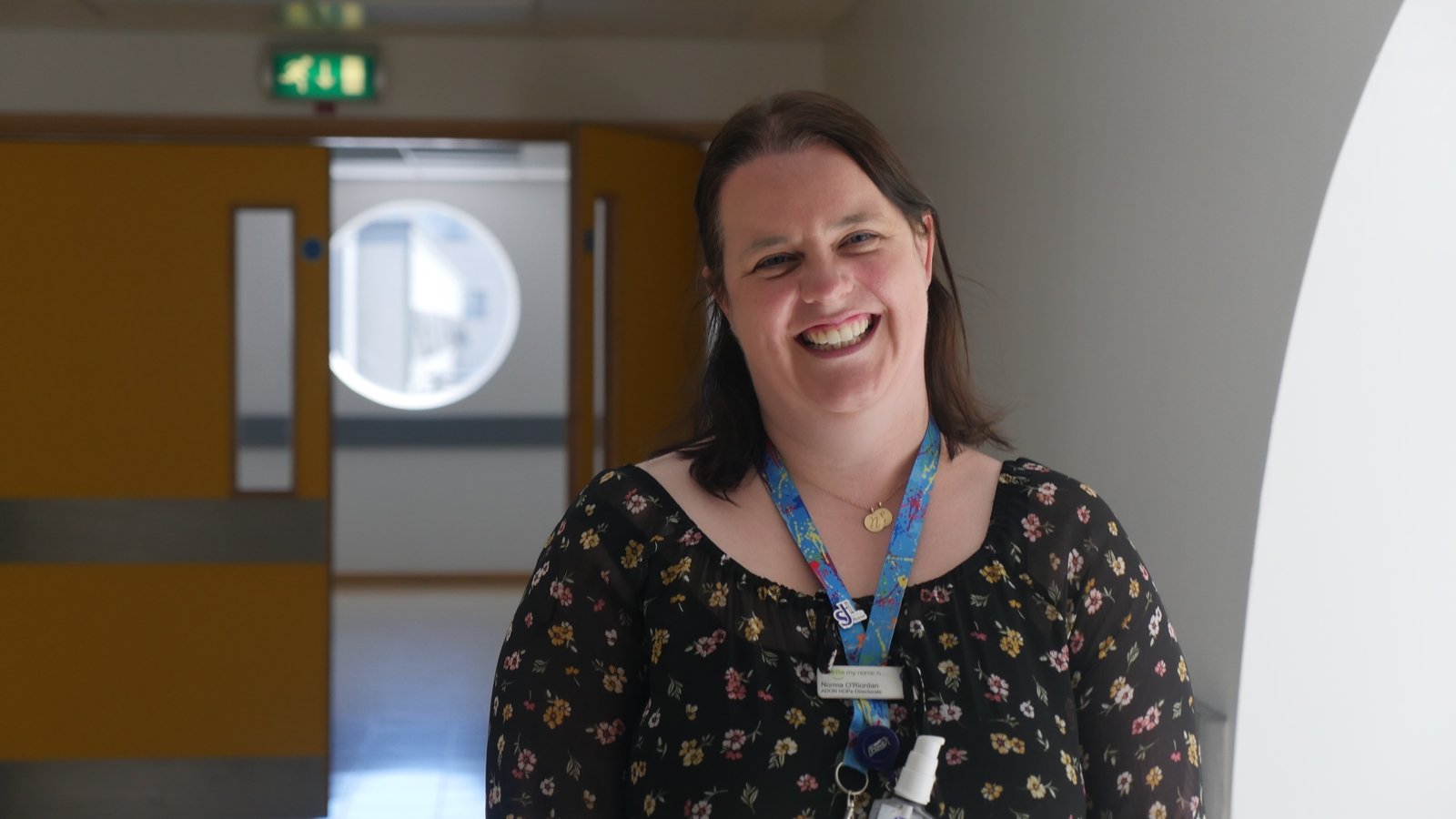 Norma O'Riordan
Norma O'Riordan is the Assistant Director of Nursing in the Haematology Oncology Day Care Centre at St James's Hospital. When Norma took on her role last year, she never imagined she would be a part of such huge, strategic decisions to make sure her patients are kept safe from Covid-19.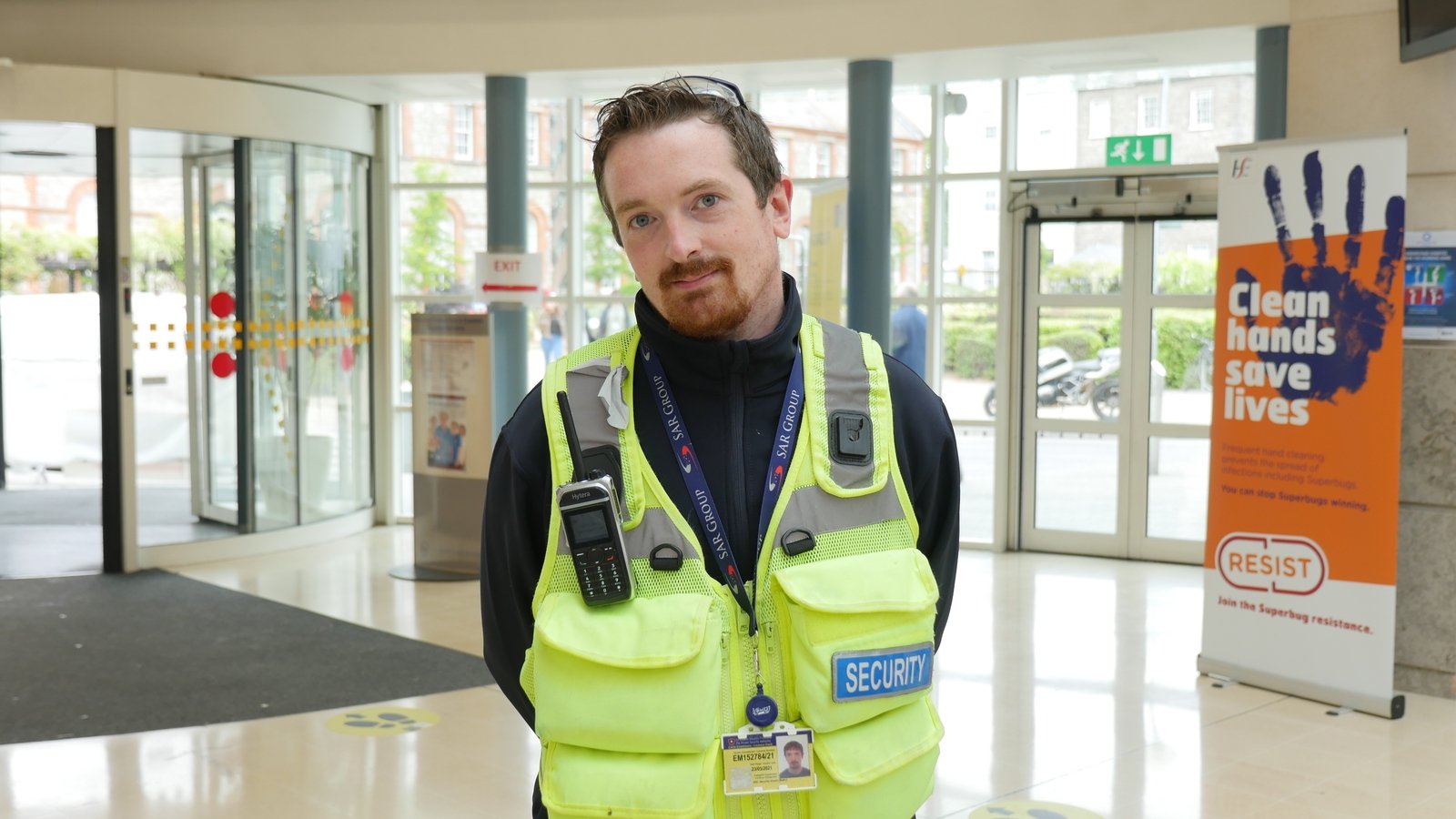 Mark Price
Mark Price has been working as security at St James's Hospital for 2 years. The day-to-day challenges of his job have increased since the coronavirus hit. He has the task of explaining to people why they cannot visit the hospital, while trying to convince other people who need medical treatment to stay. Since the early days of the lockdown, most people have been compliant and understand the hospital's visiting restrictions, but sometimes people become frustrated when they are not able to see their loved ones.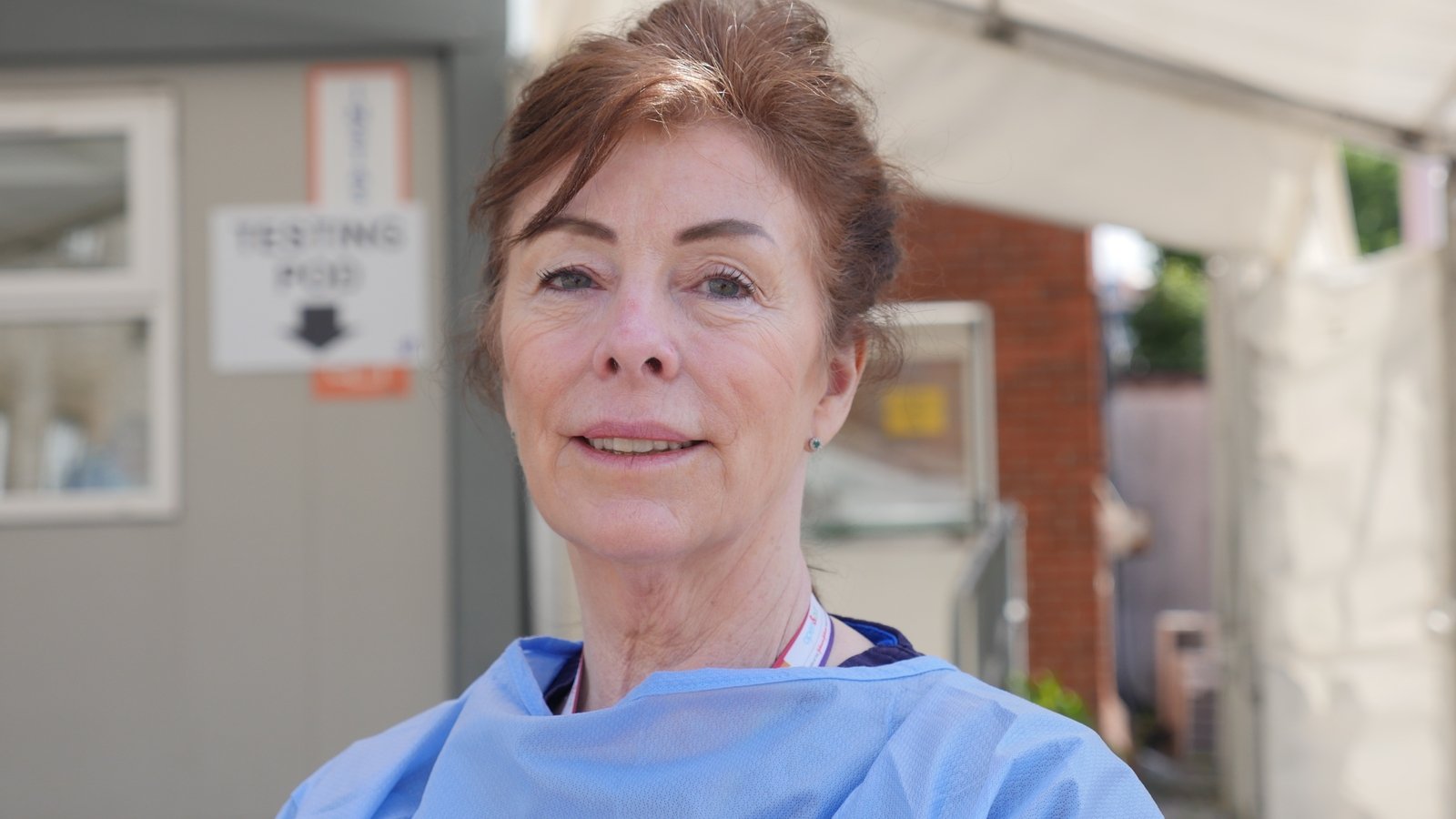 Maura Reynolds
Maura Reynolds normally works in the Department of Genito Urinary Medicine and Infectious Diseases in St James's Hospital, but was moved to the Testing Pod when the coronavirus reached Ireland. Staff requiring Covid-19 tests attend at the pod. The hardest part of Maura's job is swabbing the nasal passage. People have natural gag reflexes and sometimes they can't help but cry from the swabbing.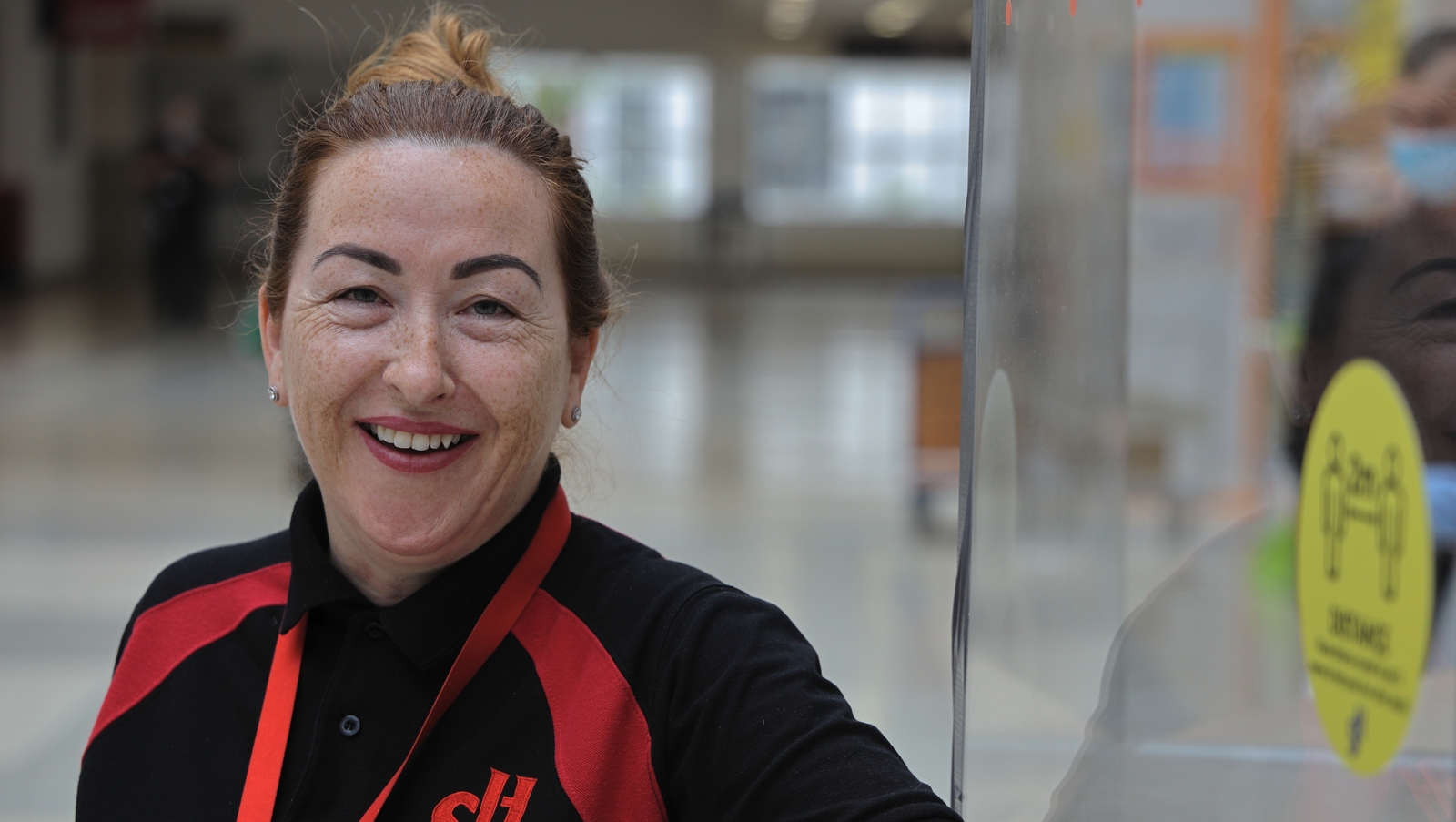 Miriam Dromgoole
Miriam Dromgoole works as a porter at St James's Hospital. When the coronavirus reached Ireland she suddenly found herself working in the midst of a pandemic – something she had never thought possible. "At the start we were scared but they put in a lot of controls so we were quite safe throughout," Miriam says. "It was hectic, we took on a lot of work which we wouldn't have done before, such as helping out in the Emergency Department."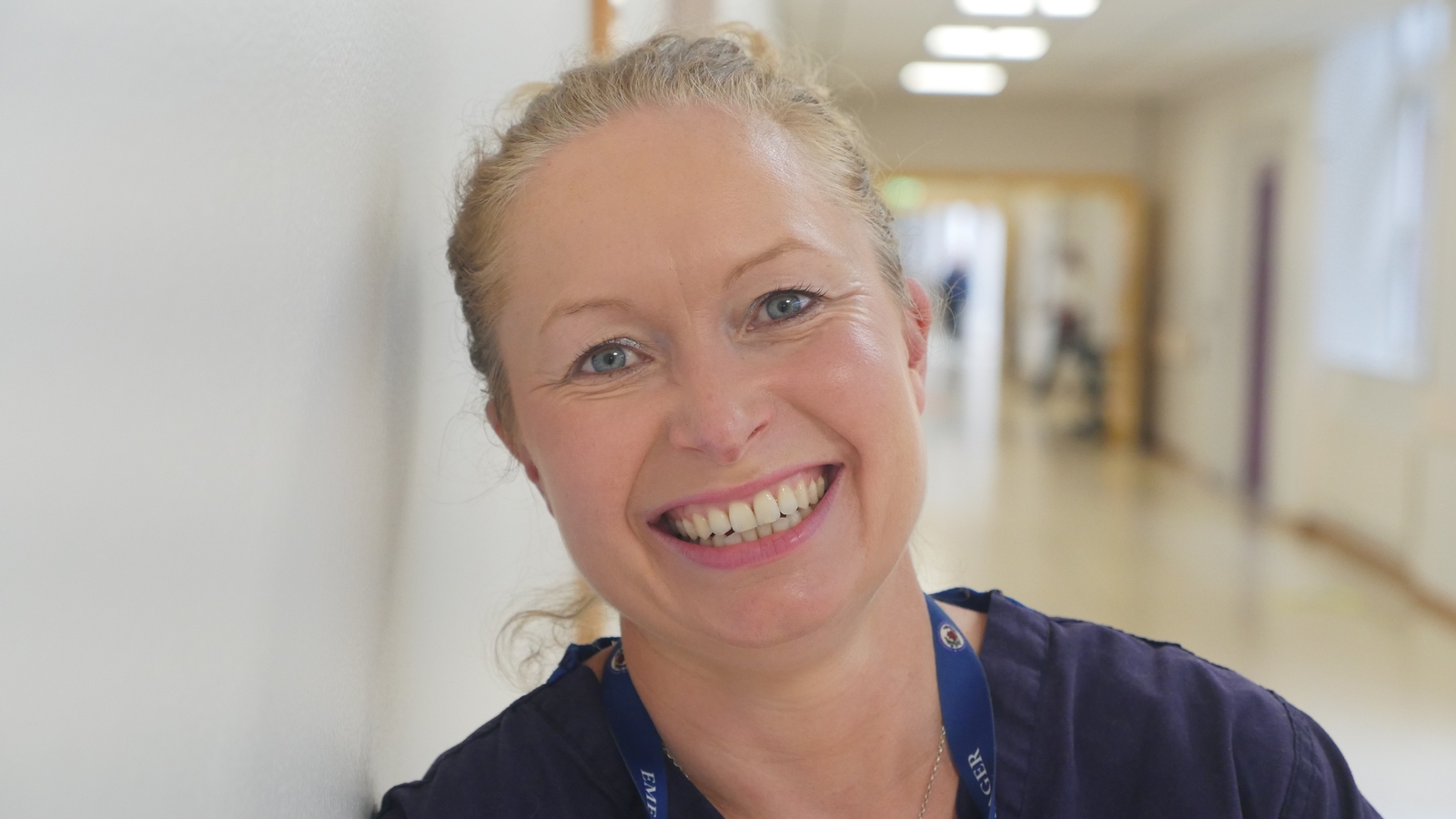 Mary Fox
Mary Fox is a Nurse Manager in St James's Emergency Department where she has worked for the last 14 years. Mary says no two days are ever the same in the Emergency Department and she spends much of her time working to free up space by getting patients to where they need to be in the hospital.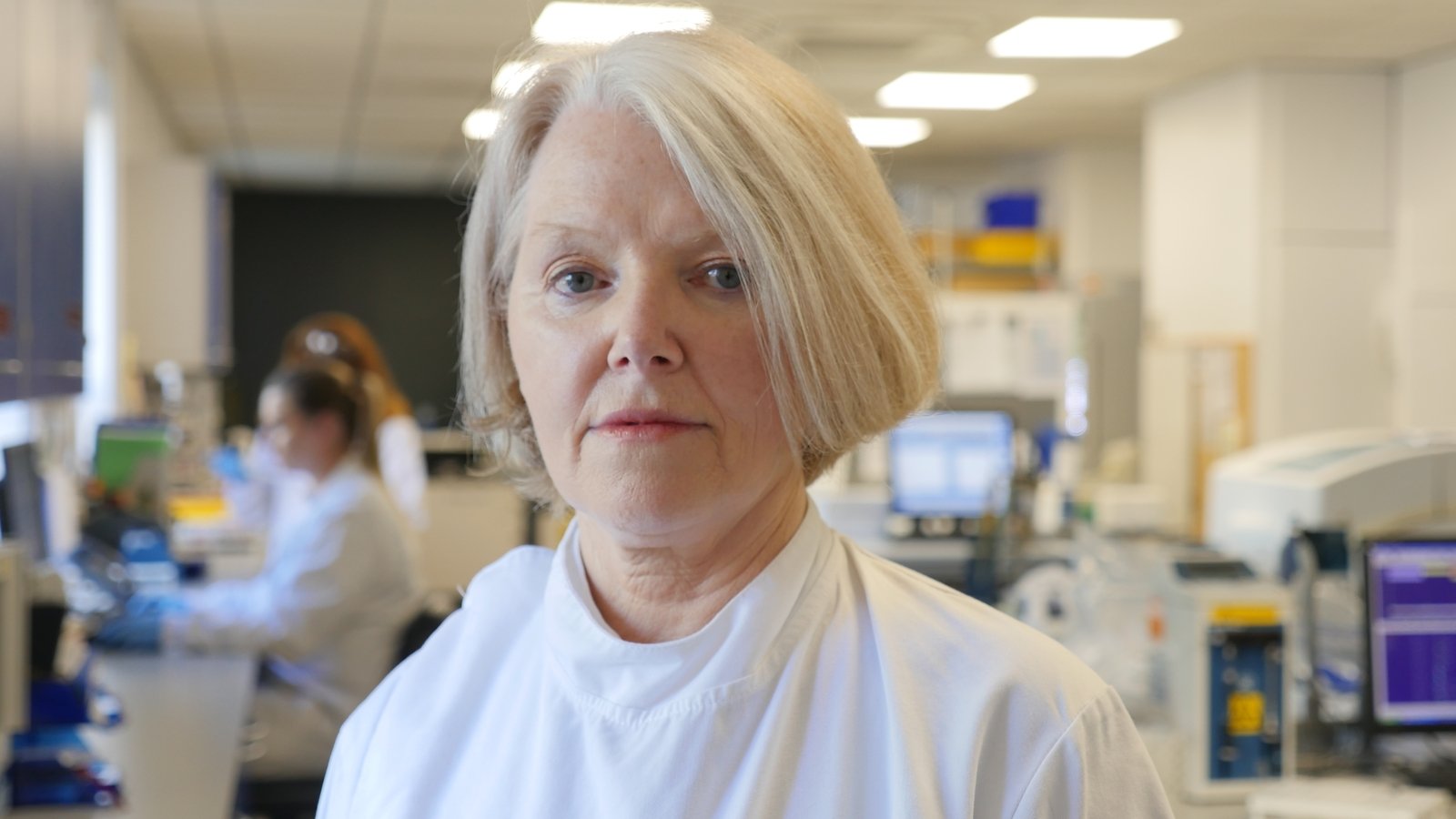 Dr Jean Dunne
Dr Jean Dunne is Chief Medical Scientist in the Immunology Department at St James's Hospital. Her lab team is researching why the coronavirus has such a dramatic impact on some patients while others remain asymptomatic. Jean is optimistic about finding answers. "Everyone is sharing knowledge at the moment," she says. "It's an amazing time to be contributing to this research. There is a real possibility, with the greatest minds on earth working on Covid at the moment, that it will probably benefit not only people sick with Covid, but people who are sick with other corona viruses as well."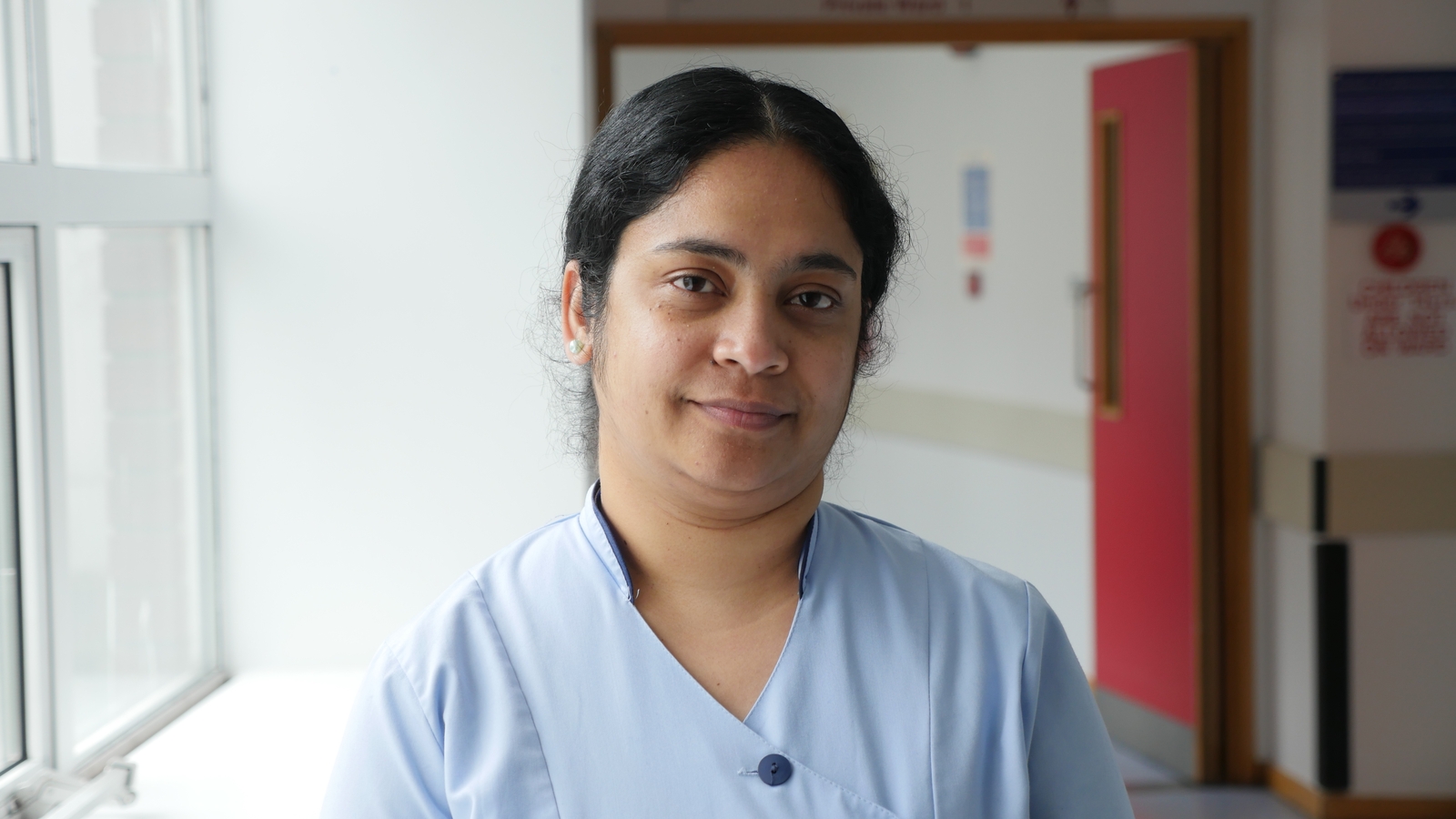 Princy Francis
Princy Francis is a nurse in the Bone Marrow Transplant Unit at St James's Hospital. In 2005 she was in India when she saw an advertisement for a job in St James's. 15 years later, she continues to provide treatment at the hospital, caring for people with acute leukemia – treatment that must continue even during the coronavirus crisis.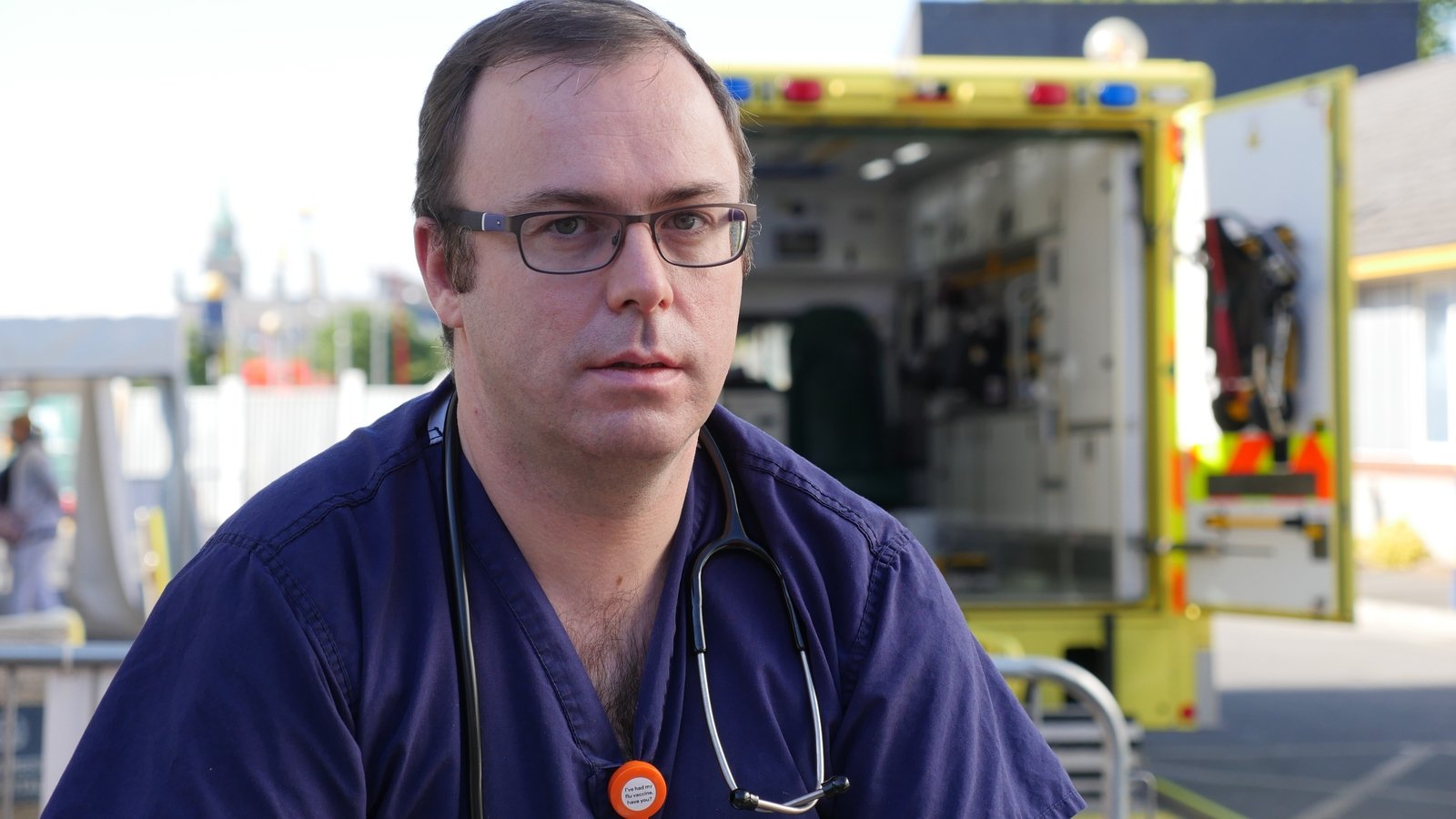 Dr Paul Staunton
In 2018 Dr Paul Staunton became Clinical Lead for Emergency Medicine (EM) in St James's Hospital. There are several Emergency Consultants in the hospital and it is Paul's role to represent the specialty on their behalf. Adapting to dynamic situations is part of the role of an EM consultant but Paul says the arrival of Covid-19 has added another layer of unpredictability.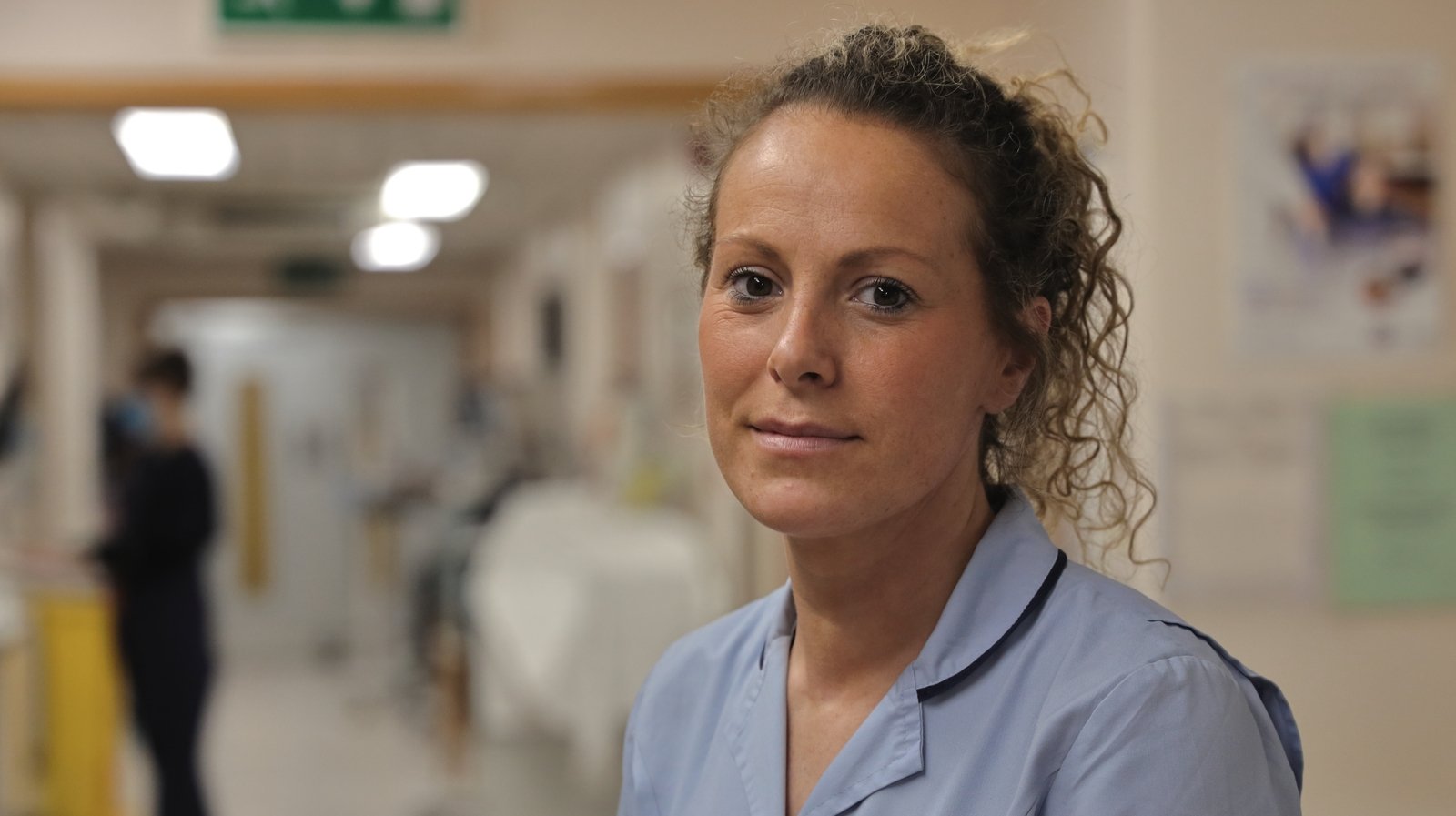 Melissa O'Brien
Melissa O'Brien is a senior staff nurse at St James's Hospital. Throughout the pandemic she worked with patients in one of the hospital's Covid wards. "It was tough work, totally different," Melissa says. "Initially the adrenaline kept you going. Now we have some time to reflect on everything and just hopefully get back to a bit of normality."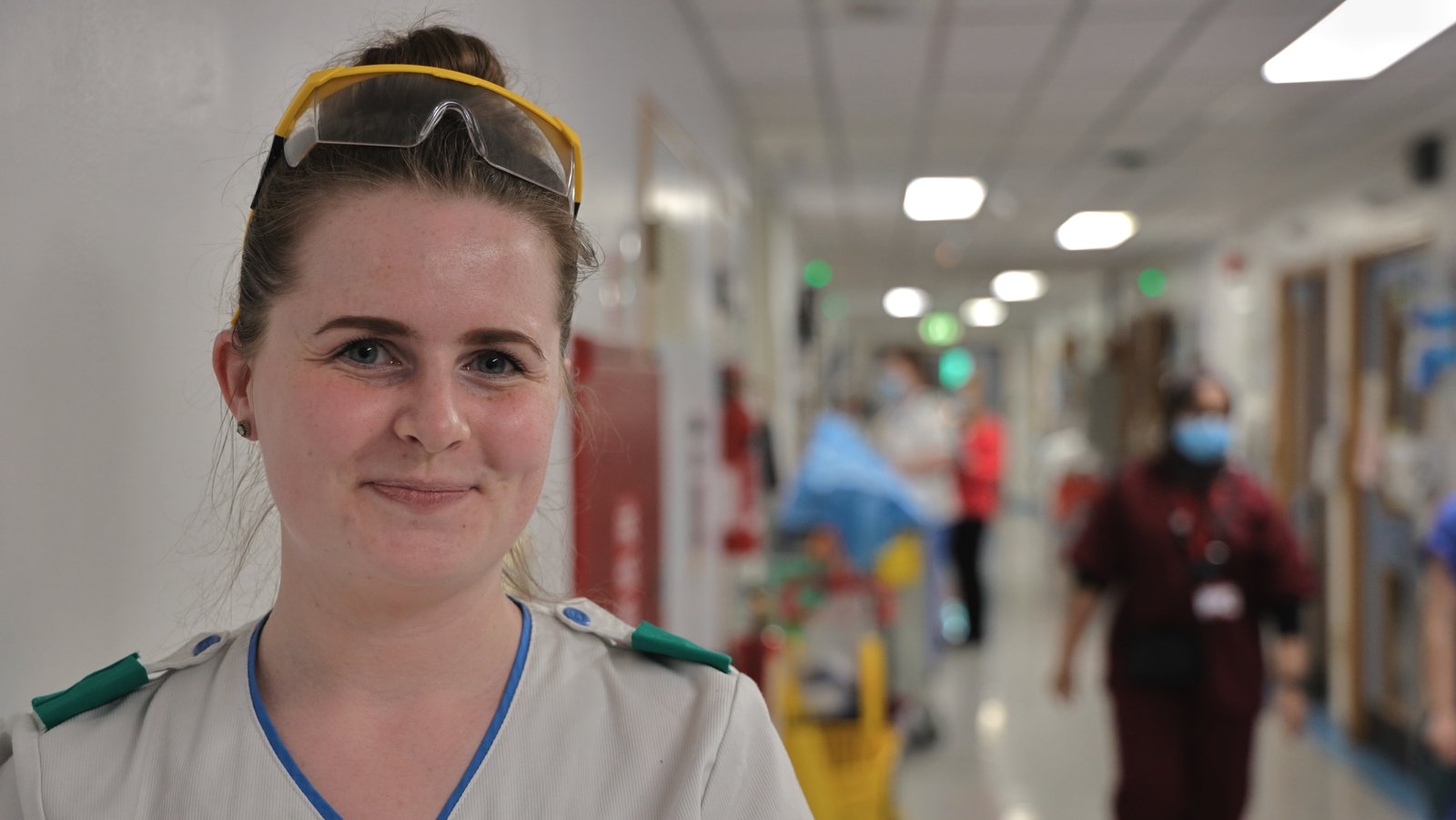 Áine Feely
Áine Feely is a fourth year student nurse from Castleblaney in Co Monaghan. Áine has been working on the frontline in the Anne Young Covid Ward at St James's Hospital, where daily she witnessed the harsh realities of the coronavirus. "I have seen a lot of things I haven't seen before. It's definitely been challenging," she says.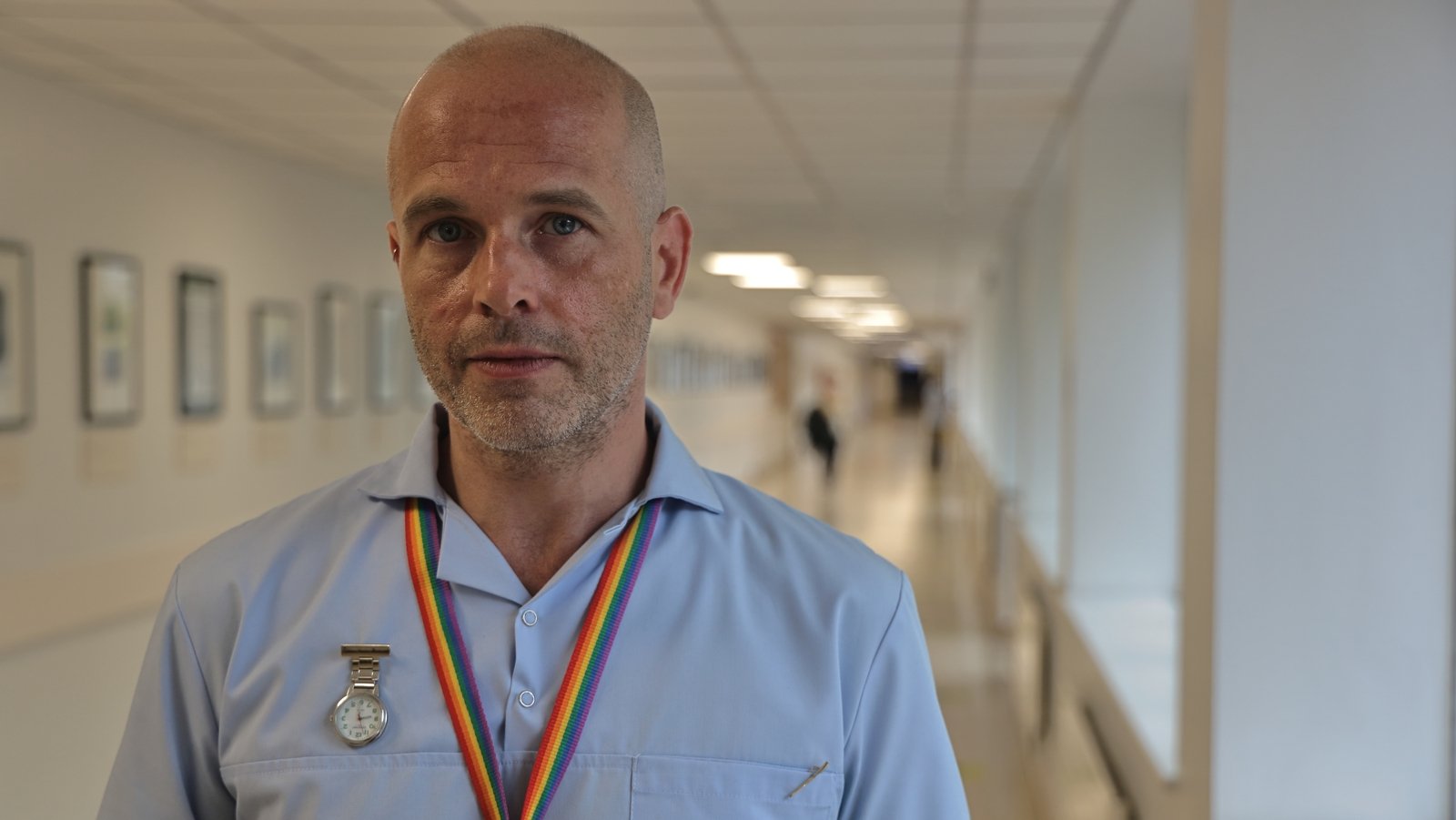 Gavin Connors
Gavin Connors has been working as a senior staff nurse in one of the wards designated for patients who have tested positive with Covid-19 at St James's Hospital. He says that frontline experience has been tough: "We treated a lot of Covid patients and witnessed a lot of death during the pandemic. It was a rollercoaster but at the end of the day we were just doing our jobs."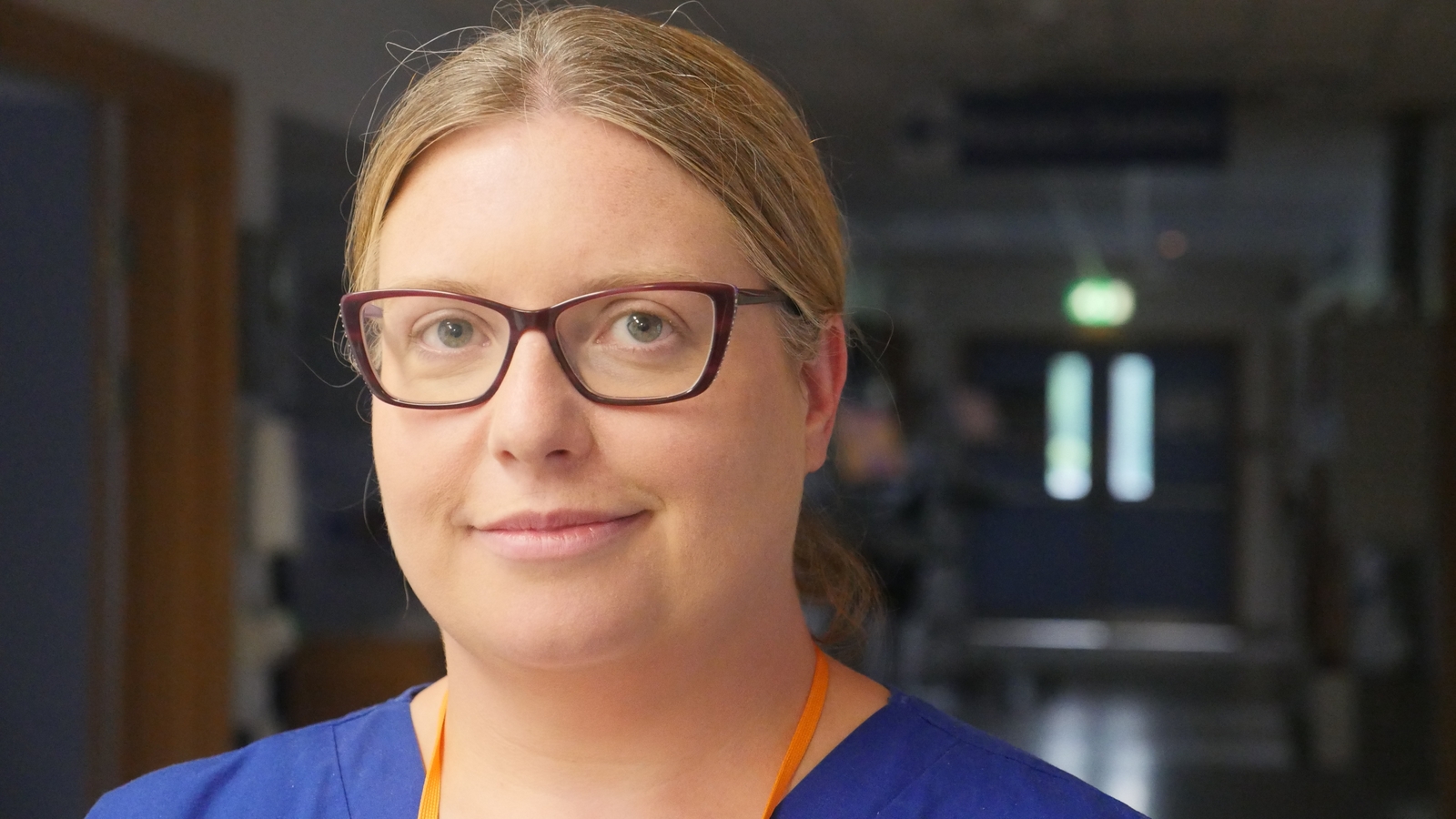 Ruth Hughes
Ruth Hughes trained as a nurse at St James's Hospital and has worked there ever since, taking up the role of Clinical Nurse Manager (CNM2) in the Anne Young Ward last year. Usually designated as a surgical ward, it became a Covid positive ward during the pandemic. "It was incredibly stressful," Ruth says. "I was worried about staff getting sick, our patients were so sick, we were trying to keep their families informed and let them visit their dying relatives while trying to keep them safe. It takes a lot out of you witnessing other people's grief. At times I didn't feel in charge - we were just doing the best we could."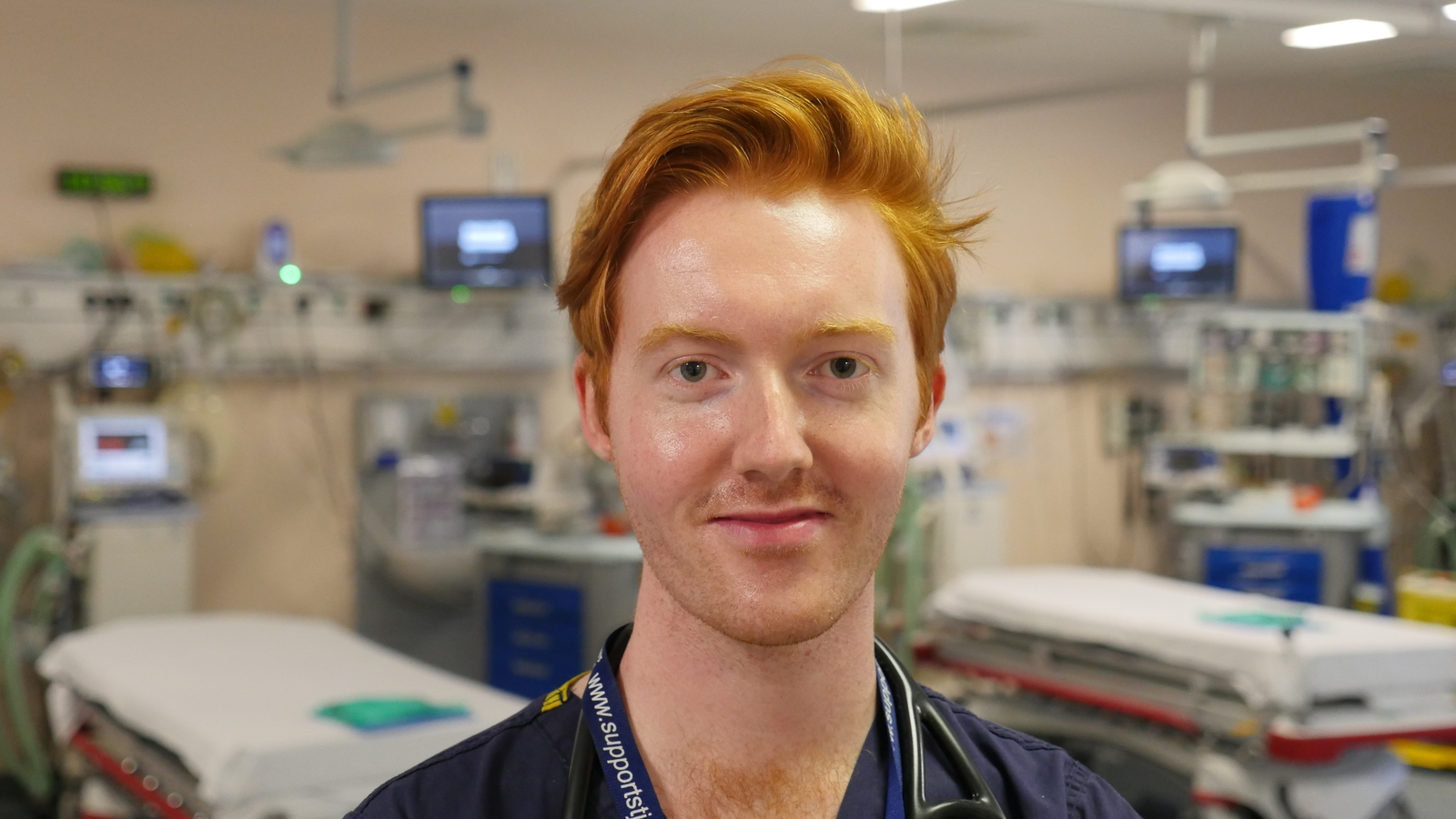 Dr Harry Harte
25 year old Dr Harry Harte is an Intern at St James's Hospital. He has spent the last 4 months working in the Emergency Department during one of the most unprecedented times ever experienced at the hospital. He says everyday it is a team effort between the ED and the rest of the hospital.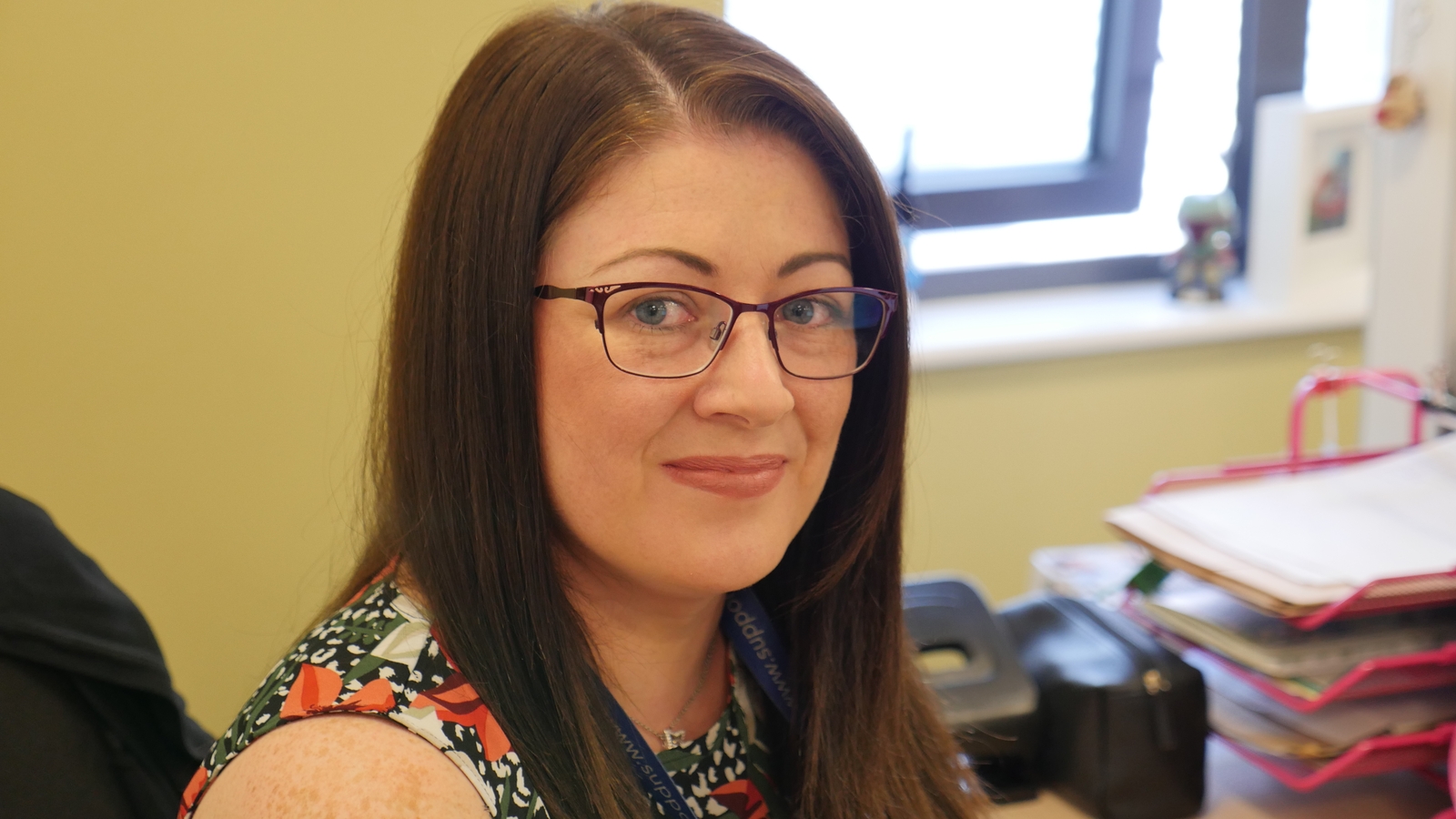 Elain Lynch
Elain Lynch works as a Medical Secretary in St James's Respiratory Department. She is the first point of contact for patients and links them to their medical team. Despite the challenges presented by Covid-19, Elain continued to work during lockdown in order to "keep things going" and she says patients were very understanding.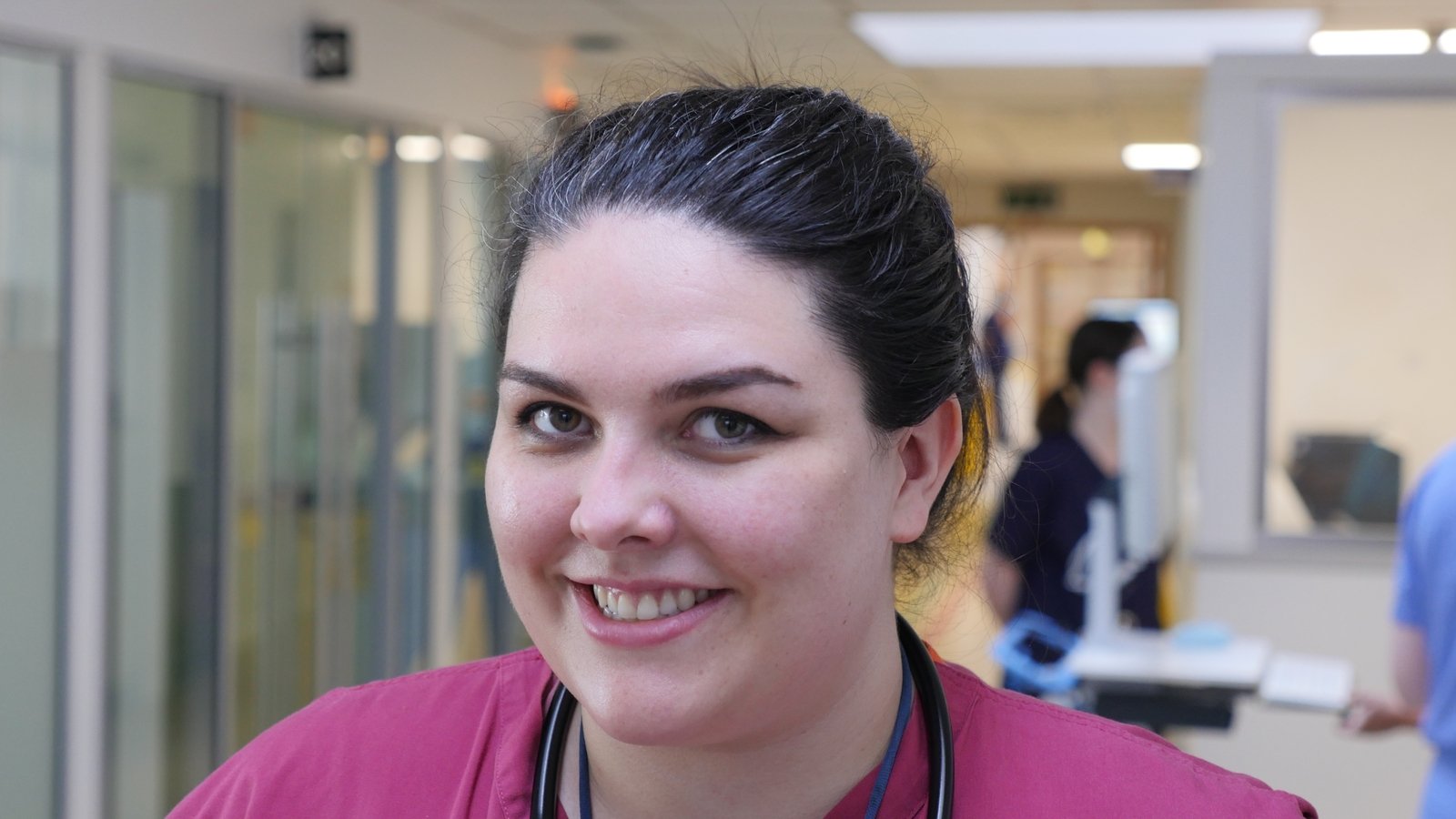 Dr Shona Keogh
Dr Shona Keogh is a Senior House Officer and she currently works in the Emergency Department at St James's Hospital. Later this year she is due to start an Emergency Medical Training Programme and by the time she qualifies as a consultant she will have been studying for 15 years.