RTÉ Investigates has found the number of patients prescribed antidepressants on publicly funded drug schemes increased by 18% from 2012 to 2017, in per capita terms.
And not only are more of us being prescribed antidepressants - but we are also consuming more of these drugs.
The analysis also found that in the six years to 2017, the dosages being prescribed to patients increased by 28%, again in per capita terms.

These are among the main findings of an analysis carried out by RTÉ Investigates, which is based on information obtained from the Health Service Executive's Primary Care Reimbursement Service (PCRS), the body in the health service that processes drug payments.
In simple terms, it appears that more of us are now being prescribed larger doses of antidepressants as a solution to depression and anxiety.
The data relates to the three main public drug schemes – the General Medical Services, the Drugs Payment Scheme, and the Long-Term Illness Scheme. Combined, those schemes covered close to 70% of the population from 2012-17.
RTÉ Investigates obtained PCRS prescribing information for each Local Health Office area, of which there are 32, including eight in Dublin and four in Cork.
We converted the prescribing information into units known as 'Defined Daily Doses' (DDDs), which is set by the World Health Organisation and used by health researchers to make comparisons in drug consumption across different regions and over time. DDDs are particularly useful in looking at how consumptions of a drug category – e.g. antidepressants, benzodiazepines etc – changes.
Using the data we were able to calculate the number of antidepressant dosages prescribed each year from 2012 to 2017, per 1,000 people on the combined drug schemes per year, for each of the 32 LHOs and for the country as a whole.
We also calculated the number of patients being prescribed antidepressants in each LHO, also expressed per 1,000 people on the combined drug schemes, per year.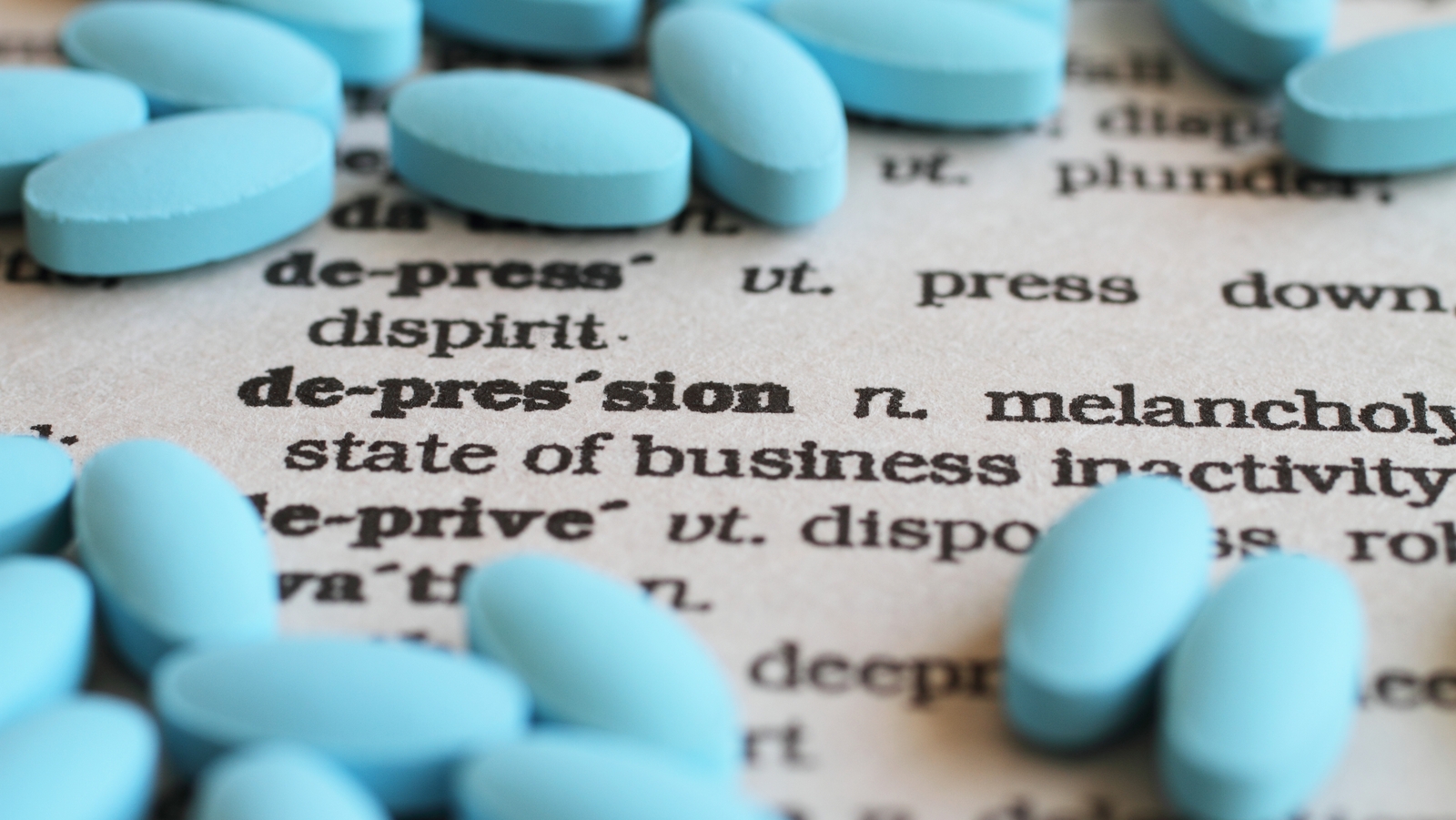 Antidepressant dosages up 28% from 2012-17
We found that nationally, in 2012, there were around 27,500 dosages prescribed, per 1,000 per year. This figure climbed to more than 35,000 dosages by 2017, an increase of 28%.
The annual national average for the six years from 2012-17 was just over 31,000 dosages.
Dr Harry Barry, a retired GP who has written several books on depression and who continues to give talks on the subject, said that the increase in prescribing was likely evidence of more anxiety, as opposed to a depression epidemic."If you talk to a lot of teachers, college counsellors, what they are seeing over and over and over again is anxiety anxiety anxiety," he said.
We need your consent to load this YouTube contentWe use YouTube to manage extra content that can set cookies on your device and collect data about your activity. Please review their details and accept them to load the content.Manage Preferences
There were also dramatic variations from place to place, in terms of the average yearly rates of antidepressant prescribing.  The highest was in South Tipperary (at over 39,000 dosages per 1,000 people, per year), which was followed by Waterford (around 36,500), and Longford-Westmeath, Carlow-Kilkenny, Dublin North Central (i.e. the North Inner City) and Dublin South City (i.e. the South Inner City).
The lowest LHOs, in terms of prescribing of antidepressants based on a yearly average, were Clare (around 21,500), followed by West Cork (over 22,000).
The not-so-sunny south-east
There is a cluster of higher consumption of antidepressants in the south-east, in places such as South Tipperary, Waterford, Wexford, Carlow, and Kilkenny.
Some of those areas have been economically depressed, which may, in part, explain the trends there. According to the 2016 Pobal HP deprivation index – a metric used to calculate social disadvantage by geographic area - Wexford was third most deprived LHO in the country, while South Tipperary was fourth,
Mick Wallace, the Independent TD for Wexford, told the Dáil earlier this year that there was a "mental health and suicidal crisis in Wexford" and said that "the lack of adequate community and primary care mental health services in Wexford is a serious problem." 
Last month, the HSE responded to a parliamentary question from Mr Wallace relating to waiting times for the HSE's Counselling in Primary Care Service, which is for adults with a medical card, with moderate to mild psychological difficulties. The response stated that the south-east had among the worst waiting figures in the country, as of December 2018, with 486 people waiting for more than one month for this service. This equates to 24 people, per 1,000 medical card holders; the national rate was 19 per 1,000.
In contrast, an area made up of parts of South Dublin, Kildare and West Wicklow had nine people per 1,000 waiting for longer than a month; another area made up of other parts of South Dublin and East Wicklow had just one person waiting, per 1,000.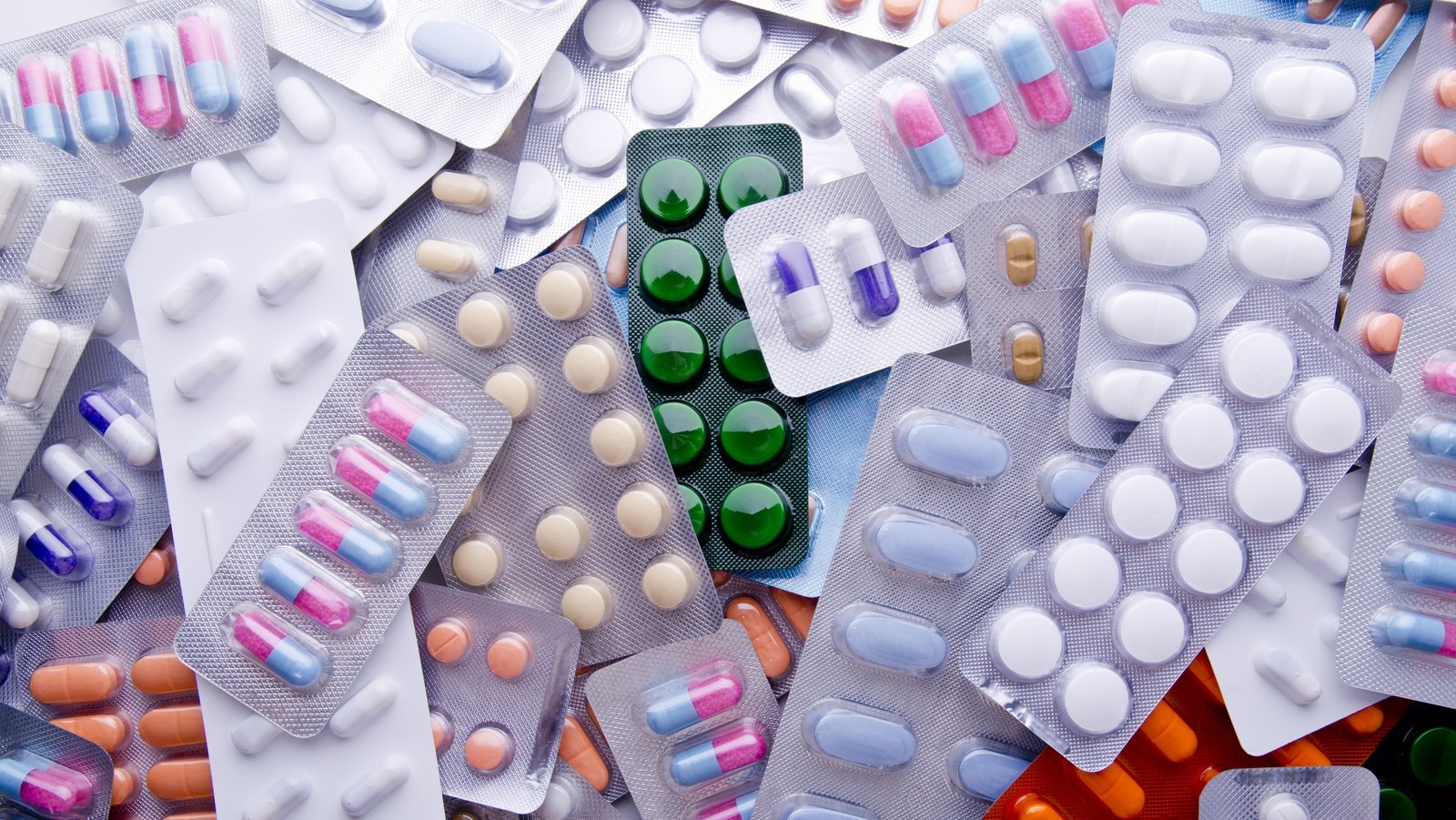 Patient numbers
Nationally, in 2012 there were 187 people on the public drug schemes (per 1,000) who were prescribed antidepressants, which increased by 18% to 221 patients in 2017.
The yearly national average from 2012-17 was 209 patients.
The LHO with the highest number of patients (in capita terms) was Dublin South City, on 267 patients, followed by Longford-Westmeath (265), and Dublin North Central (253). South Tipperary (239), Waterford (236) and Carlow-Kilkenny (235) were also among the highest in the country, according to this metric.
Clare was lowest in terms of patients prescribed antidepressants with a yearly average for 2012-17 of 134 patients followed, again, by West Cork, on 148.
Big increase in North Tipp/East Limerick
Based on this metric, some LHOSs had a particularly dramatic increase in the number of patients being prescribed antidepressants. In North Tipperary/East Limerick, for example, there was an almost 50% increase in the number of patients being prescribed anti-depressants from 2012-17, from 178 in 2012 to 265 in 2017 (expressed in per capita terms).
Dr John Hillery, President of the College of Psychiatrists of Ireland, told RTÉ Investigates that it was difficult to pinpoint a reason behind those variations because there are "many variables." He added, "If you look at an area of Dublin, it may be that it's got much more social deprivation than areas of Clare, much less community spirit, much less local infrastructure from the social capital point of view."
'A depression epidemic?'
Ireland tends to feature at the upper end of the table in studies that compare depression and mental illness internationally.  
A study from the US-based Institute for Health Metrics and Evaluation, for example, found that the share of Ireland's population with mental health and substance use disorders was 19% in 2016, the joint highest in the EU along with Finland.  The Irish percentage has remained fairly steady in recent years, while the EU average for 2016 was 17%.
Separately, a Eurostat study carried out in 2014 found that Ireland had the highest share of its population who reported having chronic depression, at 12%. The EU average was 7%, while the rate in the UK was 9%. 
Dr Harry Barry told RTÉ Investigates that we are not in the midst of a depression epidemic.
"The incidence of depression in general over the last 20 to 30 to 40 years is probably pretty consistent, if we're talking about true genuine clinical depression where the person is really in trouble and in distress," he said.
"I think what we often misdiagnose is general anxiety versus say mild to moderate depression."
'There's now a greater awareness of depression'
According to Dr Tom O'Dowd, a Tallaght-based GP, the increase could be the result of a greater awareness of depression among GPs and the general public.
Dr O'Dowd suggested that mental health public awareness campaigns could mean that more people – particularly men - are now willing to seek help when they have mental health difficulties. And in some cases, this help will involve prescription medication.
Dr Hillery agreed. "I'm not really surprised there should be a rise in the use of antidepressants," he said. "People are much more aware of their mental health. Doctors are more aware of the needs of people with mental health problems and internationally, there's been a rise in prescriptions of those medications."
Over-prescribing
However, the increase in the use of antidepressants could also be viewed as evidence of the influence of the pharmaceutical industry
"We know that a lot of money, hospitality and other incentives were used to get doctors to use certain medications, but we also know that the pharmaceutical industry has taken that on board and don't do those things so much anymore," said Dr Hillery.
According to Dr. O'Dowd the medical profession does get criticised for taking a pharmacological approach, "However, we're caught in a bind in that the pharmacology we have for depression, for example, works well and patients feel better, they get back to work or they get back to normal home life. The other services that are needed, like a psychological intervention, counselling are not readily available."
Dr Hillary added, "There can be waiting lists for such interventions. And you'll often put people on medication to alleviate distress in the short term, knowing that it might be a while before they have access to those other interventions." 
We need your consent to load this YouTube contentWe use YouTube to manage extra content that can set cookies on your device and collect data about your activity. Please review their details and accept them to load the content.Manage Preferences
Dr Barry said some public patients may not have the means to pay for private counselling.
"If you look at mental health teams around the country, so many of them are not properly funded, so many of them are understaffed, they're absolutely overrun. Our adolescent mental health services are really struggling with the sheer volume of people being referred to them," he said.
Tomorrow, in the second of our three-part series, we take an in-depth look at the geographical variations in the prescribing of benzodiazepines – a category that includes the well-known drugs such as Valium and Xanax – which are used for alleviating anxiety but also can have significant side effects.
For more stories from the RTÉ Investigations Unit Click Here.