When illegal dumpers pollute the environment, it's the Irish taxpayer who is left to foot the bill so we rely on our county councils to regulate a large portion of our booming waste industry.
For the last six months we went undercover investigating the ever increasing problem of illegal dumping and how councils regulate and prosecute waste offenders.
As part of the documentary Ireland's Wild Waste, RTÉ Investigates analysed environmental data from the Environmental Protection Agency and Department of Housing to determine which councils take waste offences seriously and who is left lagging behind.
By examining rates of inspections, enforcements, prosecutions and staffing levels between 2014 and 2016 we created a ranking of the best (1) and worst (30) councils at managing the waste industry.
We compared how active councils were in these areas to the number of waste permits held in 2016.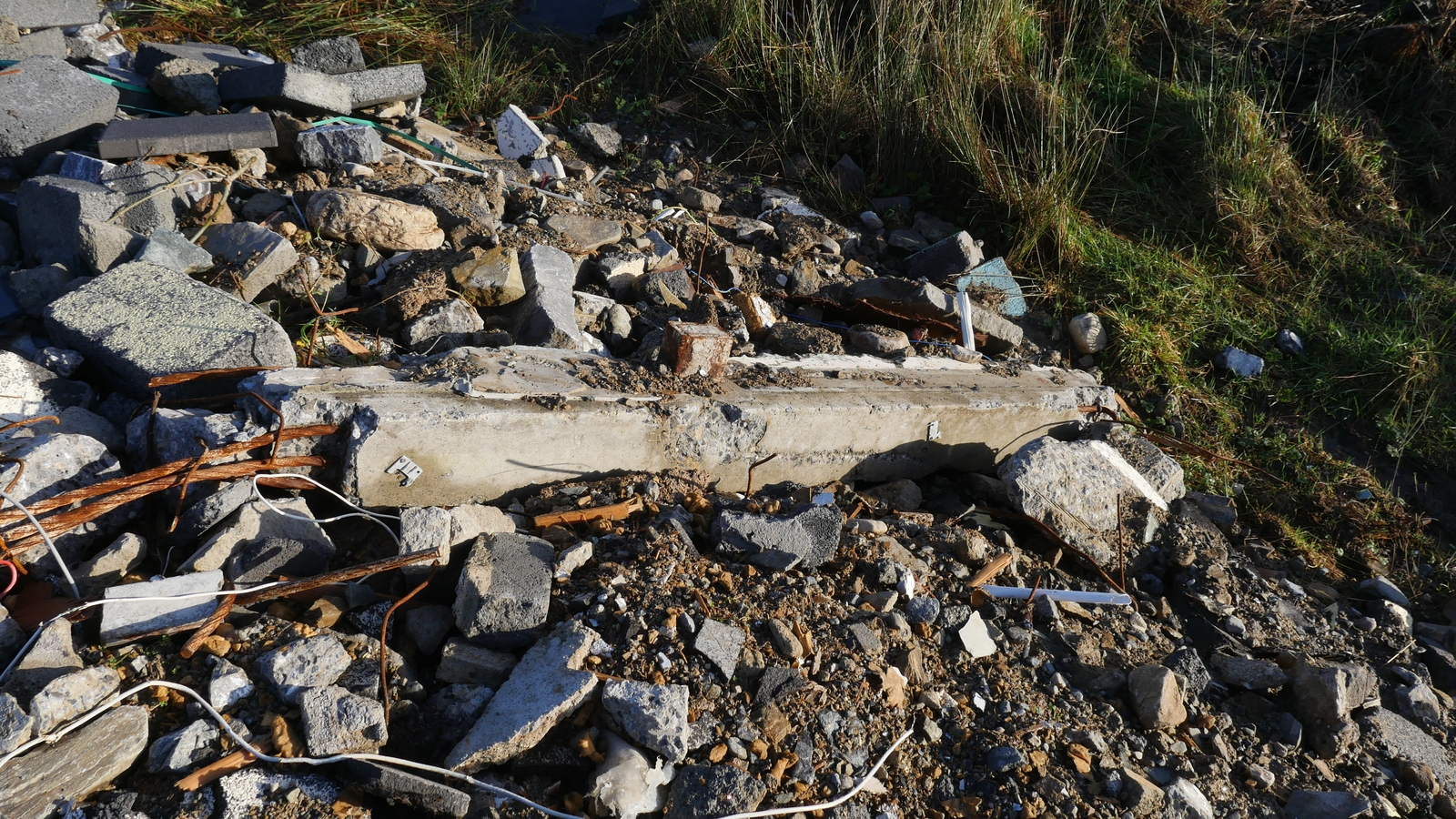 We found that Donegal is the poorest performing council in Ireland for its inspection rate of its facilities and for its investment in waste services, between 2014 and 2016 Donegal had just two members of staff to regulate the 44 waste permits in the area.
Between 2015 and 2016 Donegal spent €4.20 per person on waste management, planning and regulation services compared to the national average of €17.22.
In a statement to RTÉ Investigates, the Council said that analysis does not reflect all of its efforts in the area of waste but that it has secured funding to hire extra staff. It added Donegal County Council remains committed to addressing waste management issues and will continue its efforts to do so.  
Wicklow is the best council in Ireland for managing waste services, between 2014 and 2016 Wicklow completed 6,174 non-routine inspections, four times the national average of 1,371.  
Click on the map below to see how your council compares with other local authorities.
Rank = Ranking per category (1 = most active, 30 = least active) 
Rate = Rate of activity per number of waste permits held 
Nat. Avg. = National average rate of activity per number of waste permits
We ranked each local authority based on five criteria: 
Non-Routine Inspections 
Whenever a serious complaint, incident or accident has happened on a site, an investigation is opened and specialised staff are sent to inspect the waste facility - this is known as a non-routine inspection.
Between 2014 and 2016 there were 42,529 such inspections nationally.
Waste Facility Inspections 
Each year councils conduct routine inspections of waste facility sites to ensure they are compliant.
Enforcement 
When an inspector discovers breaches at a facility, the council can take an enforcement action; this could be a fine or a warning letter.
These actions can be taken for breaches ranging from poor record keeping to pollution of the environment.
Prosecution
County councils have the power to take prosecutions against companies or individuals suspected of breaking the law by polluting the environment or disposing of waste improperly.
Between 2014 and 2016 there were 1,550 prosecutions for waste offences nationally.
Staff
Each Local Authority employs inspection and enforcement staff in its area.
In 2016 there were 145 people working on waste regulation for local authorities.
Methodology
We wanted to know which councils were the most active at inspecting waste sites and regulating the booming waste industry, so we ranked them from best (1) to worst (30).
We obtained data from the Environmental Protection Agency on the number of non-routine inspections, routine inspections of waste sites, enforcement actions and prosecutions the councils completed between 2014 and 2016.
We also looked at the number of staff each council employed in waste enforcement and regulation for 2016.
Then we divided those total numbers for each category by the number of waste permits in each council in 2016 to create a rate.
We ordered those rates from highest to lowest and ranked them best to worst depending on how active or inactive each council was per waste permit.
Finally we averaged the rates of those five categories together and then ranked the councils from best to worst depending on who had the highest rate of waste activity.
We found that Donegal has the lowest rate of activity per waste permit while Wicklow has the best.  
To read more about how much your local authority invests in waste regulation and enforcement, click here.
We need your consent to load this YouTube contentWe use YouTube to manage extra content that can set cookies on your device and collect data about your activity. Please review their details and accept them to load the content.Manage Preferences