Estimates of the true extent of insurance fraud vary widely, with very little in the way of solid statistics from the Gardaí, the Courts Service or the Director of Public Prosecutions related to this crime.
Whatever the actual incidence of insurance fraud, one thing seems certain: where a bogus personal injury claim does occur, it very rarely results in a successful criminal prosecution.
According to Rob Smyth, the head of fraud at the insurer Aviva, insurance fraud is under-reported to the Gardaí, partly because of a perception there is little benefit in making a complaint. This needs to change, he said, adding that it is unreasonable for insurers to expect the Gardaí to tackle this problem effectively unless they report their concerns.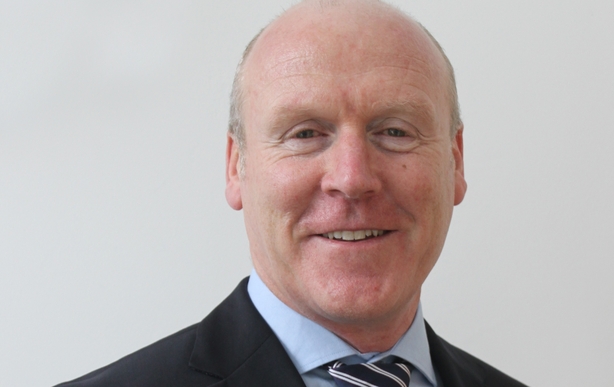 A circular pattern has apparently emerged in which insurance companies don't complain to the Gardaí because they fear nothing will be done – meaning Gardaí receive few complaints, which in turn leads to minimal prosecutions.
Offaly: An insurance fraud black spot?
While statistics in this area are hard to come by, Aviva, which has a dedicated data analytics team to combat fraud, supplied RTÉ Investigates with data relating to detected fraud for 2016 and 2017. This shows a nationwide detected fraud rate of 2.14%.
However, Mr Smyth says that the true figure is probably closer to between 7%–10%.
According to Aviva, 3.97% of all claims in Offaly in 2016 and 2017 were detected as fraud, the highest rate in the country.
Limerick was next highest, at 3.68%, followed by Longford on 3.21%, and Galway on 3.10%.
Those figures represent cases in which the insurer is satisfied that there was fraud and is prepared to fight in court on that basis.
And while the courts have become increasingly busy with personal injury litigation, the consequences of lodging a false or exaggerated claim are minimal, according to business groups.
This is despite a series of well-publicised personal injury cases in which claimants have been caught out lying about their supposed injuries, often as a result of pictures they posted on social media.
One of the main pieces of legislation in this area is the Civil Liability and Courts Act, 2004, which created a number of criminal offences related to giving false or misleading evidence in personal injury proceedings, in court or on affidavit. A conviction can result in a prison sentence of up to 10 years and a fine of up to €100,000.
This legislation also requires a civil court to dismiss a personal injury action where the plaintiff has been found to have knowingly given false or misleading evidence.
There has only been one successful criminal prosecution brought under this Act, which involved a man who had sued over an alleged whiplash injury in a car accident in 2009.
An award of €7,500 was overturned after a DVD of the man in a cage-fighting contest was shown to the High Court. In December 2013, at Dublin Circuit Criminal Court, he was subsequently convicted of providing false evidence on affidavit in personal injury proceedings, for which he received a three-year suspended sentence.
According to an Irish Independent report on the sentencing of that case, Judge Mary Ellen Ring said that an example had to be made of claimants "willing to make false claims for financial reward." She also said that the message should go out that anyone who engages in this activity will face criminal prosecution.
The specific piece of legislation relating to giving false evidence on affidavit is contained at section 14 of the Civil Liability and Courts Act.
According to the Report on the Cost of Employer and Public Liability Insurance, published earlier this year by the Government-established Cost of Insurance Working Group, "In practice, it appears that section 14 is not being used."
Indeed, since December 2013 there have been numerous reported instances of claimants who were found to have misled courts by exaggerating their injuries, or who were found to have staged accidents. Not one has resulted in a successful criminal prosecution.
"No sanction for abusing the system"
The Cost of Insurance Working Group said that as part of its consultations, "Examples of fraudulent and exaggerated claims were outlined by stakeholders, including how the impact of such behaviour was having a damaging effect on business. One of the frustrations expressed was the absence of appropriate legal sanction against those abusing the system."
There is a view that existing legislation is adequate, but that there is little appetite among the Gardaí to prosecute bogus claimants.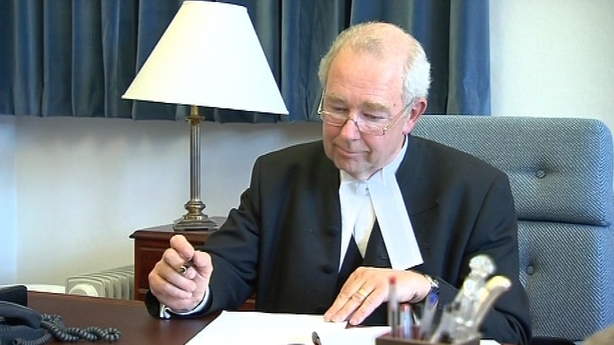 "Most of the statutory weaponry to fight fraudulent and exaggerated claims is already in existence," said Nicholas Kearns, the chair of the Personal Injuries Commission and the former president of the High Court.
Mr Kearns further noted that sections of the Civil Liability and Courts Act are "currently under review by the Cost of Insurance Working Group to see if they can be further improved upon."
"Perjury should be a statutory offence"
The business group, the Irish Small and Medium Enterprises Association (ISME), was one of the "stakeholders" that made submissions to the Working Group's report.
Its chief executive, Neil McDonnell, told RTÉ Investigates: "There is no 'moral hazard' to making false or exaggerated claims."
He further noted that prosecutions for perjury in Ireland are notoriously rare – in fact, according to the Central Statistics Office, there have only been eight perjury convictions since 2005, out of 22 recorded offences.
ISME wants perjury to be made a statutory offence, as opposed to being an offence under the common law, which is the current position.
"Cases are frequently dismissed"
But the Law Society's director general, Ken Murphy, rejected the idea that a dubious personal injury claim has little or no consequences for a dishonest claimant.
"The courts, quite rightly, particularly in the last two years, have taken a very strong stance against any claims which are either fraudulent or exaggerated," he said. "Cases are frequently dismissed and costs awarded against plaintiffs."
Mr Murphy also said that the fact fraudulent claimants aren't criminally prosecuted "can only be laid at the door of the insurance companies, who are not pressing for prosecutions or the Gardaí, who are not pursuing them."
"Costs follow the event"
There is a general rule in litigation that legal costs are awarded in favour of the winner - a legal principle known as "costs follow the event." However, business groups have complained that even where a claimant loses a personal injury case with legal costs awarded in favour of the defendant, in practice this means little.
Barrister Shane English, who specialises in defending personal injury cases, said: "A lot of plaintiffs in personal injury actions do not have money. Their solicitors act on a 'no foal, no fee' basis." ('No foal, no fee' means that a claimant only pays his or her solicitor's fees if the case is successful.)
"It is not just a money-making exercise. Some people do have accidents and need solicitors," Mr English explained.
"But a lot of the time, even when a defendant is awarded his costs, he doesn't get anything, because the plaintiff doesn't have anything. So there's not a hope in hell of the defendant actually recovering his costs. It is sometimes a Pyrrhic victory."
But John Healy, a barrister who also works in personal injury litigation, said that insurers should pursue unsuccessful plaintiffs who are the subject of costs orders, as this would act as a deterrent against those "playing the system."
Click here to see the data we gathered on personal injury in Ireland, including data related to insurance fraud.