An audit of hospital waiting lists commissioned by Minister for Health Simon Harris has identified long delays in the listing of patients.
The audit by the National Treatment Purchase Fund (NTPF) was commissioned by Minister Harris in response to the RTÉ Investigates programme, 'Living on the List'..
The programme and the issues it raised were debated at length in the Houses of the Oireachtas and the Minister formally directed the National Treatment Purchase Fund (NTPF) to audit the practices in the hospitals highlighted in the programme.
The report looked at a sample of 200 patient cases across five hospitals, Tallaght, the Mater, Crumlin, and the South Infirmary and CUH in Cork.
The report found "the hospitals audited did not comply with national protocols in relation to date captures". The Audit Team found evidence of "a combination of non-compliance and inconsistent practices in relation to how date captures were being recorded across all of the hospitals for outpatient, inpatient, day case and planned procedure pathways".
In some cases, the audit team found evidence of long delays in the listing of patients and also retrospective placing of patients on waiting lists.
The report says this led to "inaccurate reporting of patient wait times at both local and national level."
The NTFP found cases across all hospitals where patients had bypassed the outpatient service and been directly listed by a consultant onto an inpatient or day case waiting list. "As a consequence, there was inequity of access to treatment for patients," the report states.
The audit team also looked at the individual experiences of patients featured in the RTE Investigates documentary, which was broadcast on Feb 6 last. In the case of scoliosis patient, Darragh Cahill, Crumlin Hospital told the audit team that it "sincerely apologised for the process errors and long waiting times around the management Darragh's treatment."
The audit notes that the status of one patient in Crumlin was reclassified from routine to urgent but this was not entered into the hospital records for a further 9 months.
It also found evidence of 16 patients where clinical priority was not assigned in hospital documentation.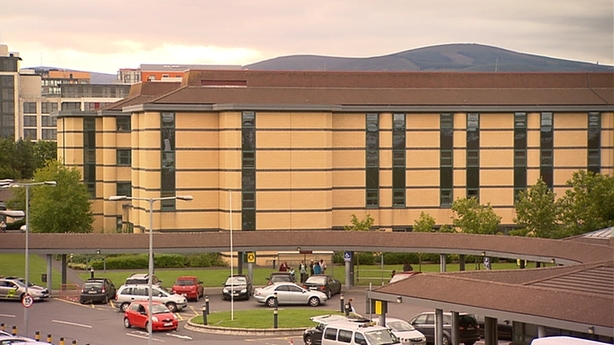 The report is particularly critical of Tallaght Hospital where it found that the hospital's outpatient waiting list is currently under-reported at national level. "This needs to be resolved as a matter of priority," the report says.
The HSE says it has taken immediate steps to put in place a plan at national level "that will address the findings and recommendations of the NTPF's Special Audit Report across all hospitals."
In addition, the Minister for Health has as the NTPF to extend the Special Audit to other public acute hospitals.