The report - which is written by the Government's Special Rapporteur on Child Protection, Dr Geoffrey Shannon - was commissioned by An Garda Síochána in the wake of the controversy surrounding the removal of two Roma children from their families by Gardaí in 2013. It was later discovered that the children were in fact biological members of the Roma families.
Dr. Shannon's report is included in the RTÉ Investigates - Chaos in Care documentary which was broadcast on the Claire Byrne Live programme.
We need your consent to load this rte-player contentWe use rte-player to manage extra content that can set cookies on your device and collect data about your activity. Please review their details and accept them to load the content.Manage Preferences

Geoffrey Shannon's report examines the use by Gardaí of Section 12 powers under the Child Care Act 1991. Section 12 powers are emergency measures that Gardaí can use to remove children from their families or guardians if the children are deemed to be at serious and immediate risk.
Following the Roma controversy, the then Ombudsman for Children Emily Logan completed a report and found that ethnic profiling played a role in the Gardaí's decision to remove both children.
It was following the publication of that report that the Garda Commissioner commissioned Dr Geoffrey Shannon to look at their use of Section 12 powers in detail.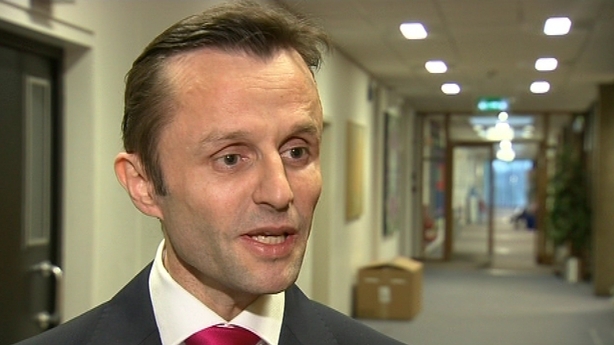 This report is extremely critical of the child protection functions carried out by the Child & Family Agency, TUSLA. Some of its key findings include evidence of chronic, systemic failures with regard to child protection in Ireland - referring to communication between TUSLA and the Gardaí as being superficial and ineffective and it recommends an entire cultural change in our child protection system as a whole.
The report includes just short of 100 cases studies of children who were removed from their families under Section 12 legislation because of suspected emotional or physical abuse - many of which are harrowing in nature. The report does not find that Section 12 powers are used indiscriminately by Gardaí or that racial profiling influences their decision making but it does make reference to a pattern of children being repeatedly removed from their families by Gardaí, only to be placed back there by TUSLA.
The report states that Gardaí often have no choice but to sometimes criminalise children and to take them to either a Garda station or a hospital because it is the only available place of safety. In some cases children have to stay in those kinds of places for more than a day.
The report references a majority of Section 12 cases which happen outside office hours or at the weekend. TUSLA introduced an out of hours social work service just over a year ago but the report criticises the service for not being comprehensive enough.
Furthermore when out of hours emergency foster care placements can be provided, the report is very critical that TUSLA heavily relies on the private sector to provide the majority of those placements - with the State outsourcing its responsibility for children in care.
There is also strong criticism of the Gardaí - primarily relating to their PULSE computer system and whether it can be relied on in terms of recording Section 12 incidents accurately. The report references PULSE data that was provided by the Gardaí - saying that consistent information relating to Section 12 removals of vulnerable children could not be found on the computer system in all instances.
As a result the report calls for a complete overhaul of the PULSE system.
Training of members of An Garda Siochana in child protection is also criticised. Despite the fact that Gardaí are often the first responders in emergency situations where Section 12 is invoked, the report states that there is little or no emphasis on training of Gardaí in child protection with the majority of Gardaí having no such training at all - and joint training with TUSLA social workers is rare.