Until this week, the big focus at Temple Street Hospital was to tackle waiting lists for children with spinal problems.
For many years, there has been a Government commitment that no child will wait longer than four months for scoliosis surgery.
The target has not been met and the pressure has been on to deliver on the promise.
Then like a bolt from the blue, a most extraordinary development last Monday.
That bolt was the HSE announcement of an external review into aspects of orthopaedic surgery at the hospital and that one surgeon, had voluntarily paused doing surgeries.
It was clear that something was wrong at the hospital, when the previous Friday, the online news site The Ditch was first to reveal details of unapproved metal implants being used there on patients.
We were told the overall issues affected 19 children who have spina bifida.
The HSE said what had emerged were poor surgical outcomes in spinal surgery, a high incidence of post-operative complications and infections and the use of unapproved implants.
Of the 19 children, one has died.
The surgeon has been referred to the Irish Medical Council.
What first sparked concerns were what health authorities described as two particularly serious surgical incidents, in July and September last year.
These two serious post-operative surgical incidents were reported in Temple Street.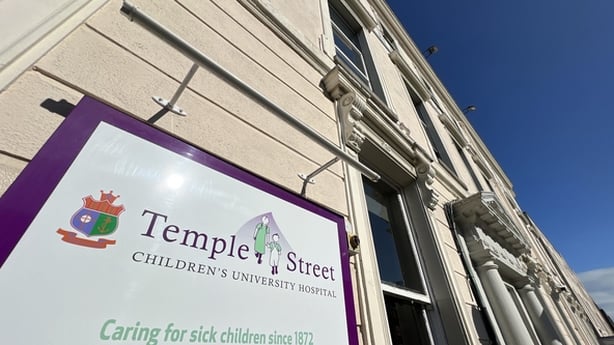 Concerns over surgery outcomes
Then in September, October and November last year, concerns about surgery outcomes were raised by members of the Spina Bifida Multi-Disciplinary Team to their Clinical Director and the CHI Chief Medical Officer.
Children's Health Ireland (CHI which manages the children's hospitals) commissioned two reviews, one internal and one external.
On Monday, CHI published a 21 page report which synopsised findings from the two reports.
After pressure from advocacy groups and the Minister for Health, both original reports were published in full on Wednesday.
They showed that one child had to undergo 33 visits to theatre following their original spinal surgery.
The average number of visits to theatre for children was over six.
A helpline has been opened for patients and families who are on spinal surgery waiting lists at Temple Street and so far, it has received over 63 calls.
The number is 01-4096117 and it is open Monday to Friday, 9am to 5pm.
Children's Health Ireland says it believes that everyone known to have been affected by these issues has been contacted.
Dollceanna Carter, a 10-year-old girl from Co Meath first underwent spinal surgery at Temple Street in May 2021, shortly after her First Holy Communion.
She underwent multiple further surgeries and died on 29 September last year.
I spoke during the week, with her parents Michael and Bridget and they wanted the people of Ireland to know who Dollceanna was and how she was much loved.
They explained that Dollceanna was a perfect girl who despite being a wheelchair user, with spina bifida, was never sick.
Mr Carter said that Dollceanna kept getting infections after her surgeries and that she underwent around eight procedures, including surgery to clean the rods.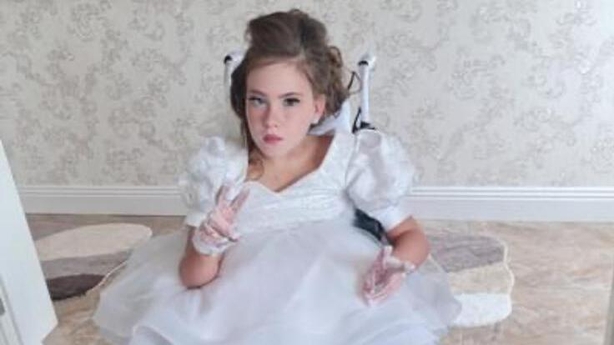 The Carter family said they questioned the need for further operations and had expressed concerns before Dollceanna's death
This case is the subject of a separate Serious Incident Investigation Review by CHI which began last month.
The use of unauthorised uncertified spring implants in a small number of cases has raised many questions.
There is a CHI review into how these were procured and a separate HSE external review into their use.
Some media and reports on social media had claimed the springs were bought from a retail outlet.
However, CHI Clinical Director Dr Ike Okafur told RTÉ News they were bought from a company and that CHI and some clinicians in Temple Street were aware of the use of these springs.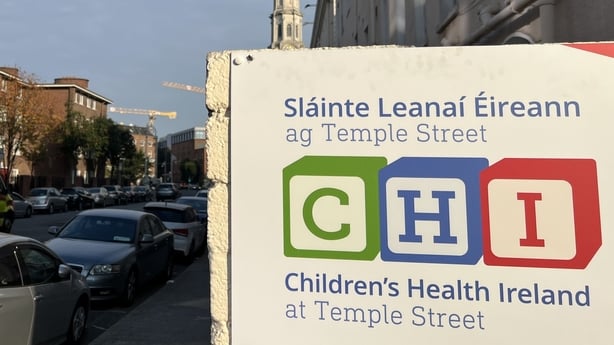 The springs were used in three children and in the case of two, they have been removed.
The removal of a spring in the third child is currently being contemplated.
New external review
The new external review will examine how all these events came to be visited on parents with the most vulnerable children.
The surgeon at the centre of these events is someone who is highly respected.
Complex spinal surgery in children with complex underlying conditions like spina bifida carries risks.
The fresh review will examine whether the caseload the surgeon undertook involved a very high level of complex cases, over a short space of time.
We know at this point that 81% of 16 children required further unplanned surgery.
The overall rate of wound complication requiring further surgery was 75%.
Also, nine children had mechanical complications of metal work, requiring removal of the metal work.
The external review will be led by Mr Selvadurai Nayagam, a consultant in orthopaedics and trauma at the Royal Liverpool Children's Hospitals.
Terms of Reference
The initial Terms of Reference for this review were published on Monday.
Attending a meeting in New York, the Minister for Health said the terms of reference allow the review to cover all CHI hospitals and paediatric spinal surgery at Cappagh Orthopaedic.
The National Orthopaedic Hospital in Cappagh in Dublin said the issues raised in Temple Street relate to complex spinal surgery (primarily in patients with spina bifida) and in patients with significant complex medical needs.
It said that due to the complexity of the cases, these patients are not suitable for surgery at the National Orthopaedic Hospital Cappagh.
It added that the paediatric Clinical Director of Cappagh had assured the hospital that the implants in question were not used in Cappagh.
The Terms of Reference for the external review state that its principal is "on the service provided by an individual consultant based at Temple Street and the environment in which they operate".
But it says that any lessons may have application for the wider CHI group.
This review will consult with patients, families, advocacy groups and staff.
The support groups, Spina Bifida and Hydracephalus Paediatric Advocacy Group and the Scoliosis Advocacy network represent around 900 families.
The legal advisers for both have written to the Taoiseach Leo Varadkar, seeking to meet him and the Minister for Health Stephen Donnelly.
They want to ensure that the scope of the new review is comprehensive and crucially that it looks at the HSE governance and oversight also.
Minister Donnelly has said he will meet the groups next week if they wish.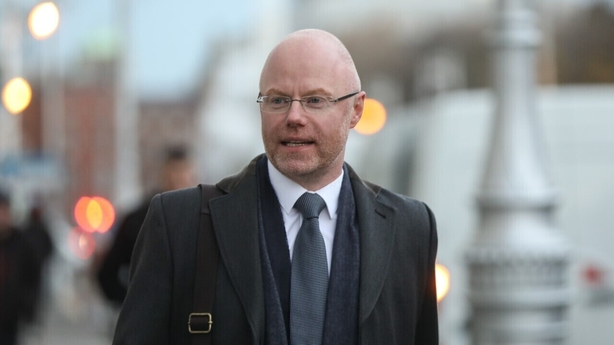 As part of the review, a risk assessment will be completed by Mr Nayagam by the end of this year and "this will determine the specific timelines and milestones for the review process".
This means that the final report is not likely to be ready until next year.
Mr Nayagam is due to meet Minister Donnelly in a few weeks.
Yesterday, the two advocacy groups said they will withhold patient medical record consent and boycott the third review.
They said they want the HSE/CHI to have no involvement on drafting terms of reference for the review.
In addition, they said that care at CHI should be subject to an external review outside the control of HSE/CHI.
The Oireachtas Committee on Health also wants to hear from the HSE and Children's Health Ireland and that hearing may take place next week.
In the meantime, waiting lists must be tackled.
Surgeries must continue.
We heard this week from parents who are angry that surgery for their children had to be paused and delayed due to the problems we now know about.
Any delay in surgery runs the risk of patients deteriorating further.
There are currently 261 patients waiting for spinal surgery across the three children's hospitals, with 54 of these in Temple Street.
The events in Temple Street are incredibly serious issues.
The parents of the children affected have so many questions.
It is essential that the many reviews now underway provide full answers, as soon as possible, so that confidence can be restored.