An investment of €1m into oesophageal cancer research has been announced by Irish cancer research charity Breakthrough Cancer Research with the establishment of AllCaN, the first All-Ireland Cancer Network.
A cross border collaboration of researchers across two health jurisdictions, AllCaN is being described as a "game changer" for low survival cancer research on the island of Ireland.
It will bring together researchers from six major academic institutions across the two health jurisdictions, as well as patients, clinicians and industry, to work together to significantly improve cancer survival rates in the less survivable cancers such as liver, brain and oesophageal cancers.
The initial grant of €1m will allow AllCaN to focus on research into oesophageal cancer to improve early detection and outcomes for patients with, or at risk of, developing the disease.
Ireland and the UK have the highest incident rate of oesophageal adenocarcinoma in the world.
In the Republic of Ireland there is a five-year survival rate of 24%.
The rate is 19% in Northern Ireland.
At the launch of AllCaN in Queen's University Belfast, Breakthrough Cancer Research CEO Orla Dolan said the collaboration "is a game changer for low survival cancer research on the island of Ireland".
"The inaugural project will bring everyone working on, or living with, oesophageal cancer in Ireland together to take on the key challenges, with the aim of doubling survival in 20 years.
"Research works and over the last 50 years, we have seen huge progress delivered in overall survival. Today we have over 200,000 cancer survivors in the Republic of Ireland but unfortunately, less than 1% of them have survived an oesophageal Cancer diagnosis. Research is not a luxury, it is a necessity," she said.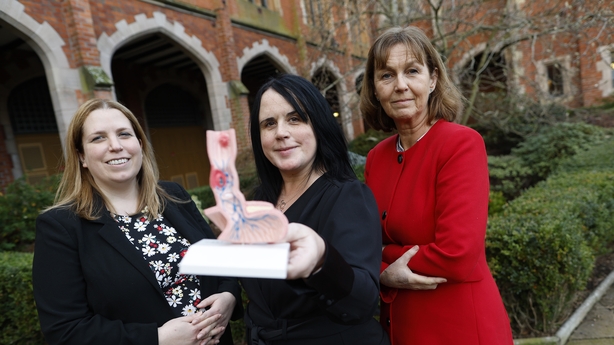 AllCaN's first research project is being led by Prof Jacinta O'Sullivan, Trinity St. James' Cancer Institute and co-led by Prof Helen Coleman (Queen's University Belfast) and will link six major academic institutions across the island of Ireland - Trinity College, Dublin, Queen's University Belfast; University College Cork; Royal College of Surgeons in Ireland, University College Dublin and University of Galway, as well as the National Cancer Control Programme and the Belfast Health & Social Care Trust.
Researchers say the identification of, and improved treatments for people with Oesophageal Cancer and Barrett's oesophagus (a significant risk factor for oesophageal cancer), could significantly control the progression of the disease and improve survival rates.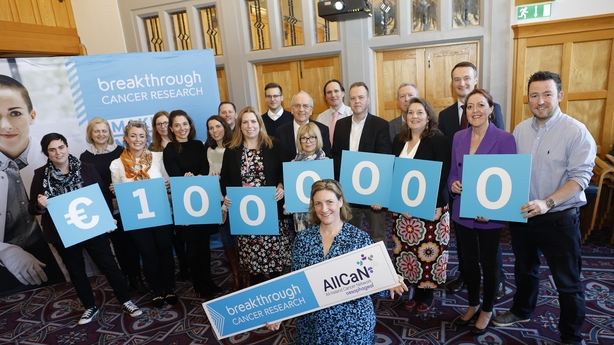 AllCaN Lead Professor O'Sullivan said the new all-island collaborative structure "will provide research-led innovation addressing key gaps in knowledge across the oesophageal cancer patient's journey from cancer prevention, diagnosis, treatment to survivorship".
"This will lead to new cancer prevention strategies, lifestyle interventions and identify those at risk of disease progression and identify new treatment approaches for these patients".
Co-lead Professor Helen Coleman said given the UK and Ireland have the highest incidence of oesophageal adenocarcinoma worldwide, there is "genuine potential to identify new factors that could reduce the risk of oesophageal cancer for future generations and improve quality of life and wellbeing for thousands".