The Minister for Health has said there are indications that the peak in respiratory illness has probably passed.
Stephen Donnelly said the number of patients in hospital with Covid-19 has been "coming down steadily for about two weeks now", while RSV numbers have also been declining.
In terms of flu, Minister Donnelly said that while validated numbers are due in a few days, the early indications are "hopefully that we have passed the peak".
The question now, he added, was how quickly the numbers will come down.
The minister said that with RSV, Covid and flu all reducing, pressure should ease on hospitals.
He said trolley numbers have been stable for the last week, but added that they "can't take any of this for granted" and must remain focused.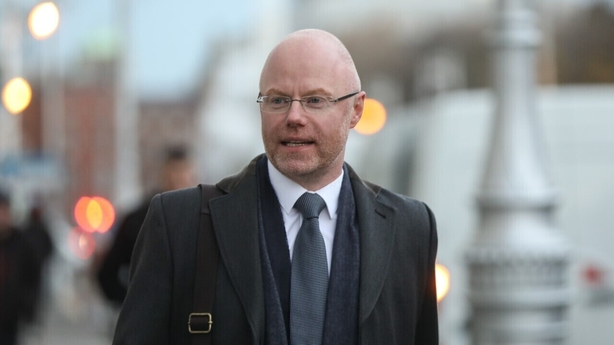 "What we've seen is a very strong response from healthcare workers to what essentially is a patient safety issue, we do not want patients waiting for long periods of time on trolleys," he said.
"The additional weekend discharges, which we asked the HSE to do, have worked very well."
There are 595 patients waiting for a bed in hospitals around this country this morning, according to the Irish Nurses and Midwives Organisation.
The union said 436 of those are in emergency departments, while 159 patients are on wards and elsewhere in the hospital.
---
Read more:
HSE urges people to get second Covid-19 booster
'Trained immunity' seen after some Covid vaccines - study
---