The Irish Hospital Consultants Association has said there is a widespread acceptance that demand has outstripped supply in the health service.
At its annual conference in Dublin, IHCA president Dr Rob Landers said there were 900,000 patients on hospital waiting lists and 900 unfilled consultant posts.
He said these are the two things that patients depend on - a bed and a hospital consultant.
Dr Landers said consultants were expecting a "tough winter" with a resurgence of seasonal flu and Covid-19.
He said the capacity was not there to cope, and that around 5,000 extra beds were needed.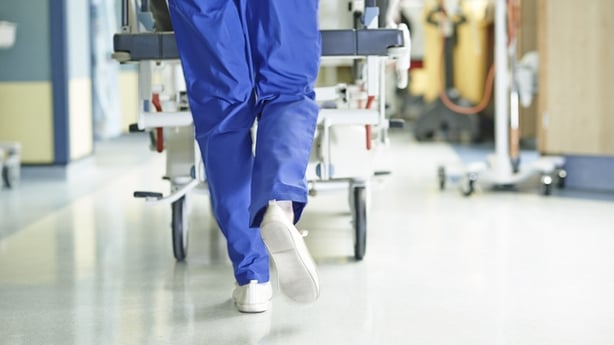 Dr Landers said the IHCA would like to see agreement with the Government in a matter of weeks on the planned new Sláintecare public-only consultant contract, but he believed it would be difficult to reach a deal that fast.
He said consultants want a new contract and that patients need it too.
Dr Landers said that one of the main stumbling blocks in talks was the "discriminatory" pay in place for consultants appointed since 2012 who are on 30% less salary than their peers.
He said this was unfair, corrosive and not conducive to collegiality.
Other issues still to be resolved at the talks include working hours and rosters.
Minister for Health Stephen Donnelly told the conference that an extra 2,000 more consultants are needed.
He said that the Government will increase numbers but that a new consultant contract is essential to that.
Mr Donnelly said that his preference is for the new contract to be done by agreement.
He also said that waiting lists have beleaguered the country for too many years but that waiting lists had been cut by 17%.