A residential centre in Co Clare for older people which was inspected by the Health Information and Quality Authority during January, has found poor infection control and institutional practices.
Cahercalla Community Hospital and Hospice which is located on the outskirts of Ennis, Co Clare was experiencing an outbreak of Covid-19 at the time of the inspection.
The report is one of 34 published by HIQA today.
Cahercalla was found to be non-compliant under 12 regulations.
Inspectors observed residents with complex health care needs associated with their diagnosis of Covid-19, spending extended periods of time alone in their bedroom with no evidence of clinical monitoring or nursing supervision.
The report says one resident remained in an isolation unit on their own for five days after their requirement to be isolated had passed.
The resident told inspectors that they were waiting to return to their usual room but staff were too busy to organise this, however, inspectors were aware that, on the same day, there was an extra member of staff on that unit.
Other residents reported waiting extended periods of time for their call bells to be answered.
HIQA inspectors observed some kind and respectful interactions between staff and residents and, some residents reported that staff treated them with kindness and respect.
However, the report notes that inspectors also observed staff speaking with residents in a "disrespectful and abrupt manner" and talking over residents, not giving them time to speak.
It says the care of residents was negatively affected by "an institutional approach to staffing" which favoured staff preferences over residents needs.
For example, an agency staff nurse worked on her own on a unit at the weekend when there was a day during that week when two Cahercalla nurses worked on the unit together.
HIQA says staff considered this normal practice because it ''wasn't their weekend to work''.
The inspectors concluded that such rostering practices did not support safe resident care at a time when staff knowledge of resident's baseline health status was key to the early recognition of any new onset of or deterioration in Covid-19 related illness.
The report concludes that notwithstanding the restrictions in place during the COVID-19 outbreak, what residents told the inspectors and what the inspectors observed were "symptomatic of a lack of insight into what constitutes a good service and a lack of supervision to ensure that staff deliver a good service".
It says a greater focus on person-centred care is required.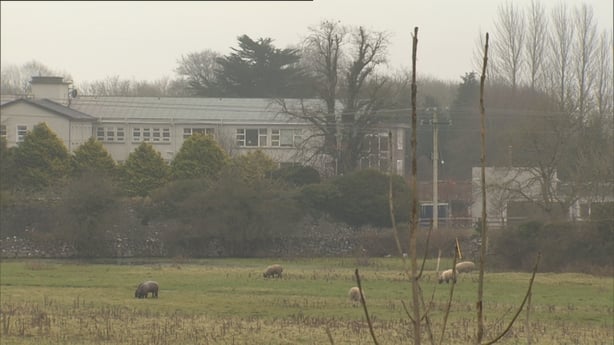 Poor infection prevention in care home
An inspection of Sacred Heart Residence, Little Sisters of the Poor in Raheny in November last year identified poor infection prevention and control practices.
The inspection followed an outbreak of Covid-19 in the centre in April 2020.
71 staff and 37 residents contracted the virus and seven residents passed away.
During the outbreak the management team received support and advice from the local public health team.
In November, the management team was asked by HIQA inspectors for a number of documents including the review of the Covid-19 outbreak, a contingency plan in the event of an outbreak of Covid-19, risk assessments, audits and records of staff training.
The inspectors found that a comprehensive review of the Covid-19 outbreak had not taken place and "a limited contingency plan" had been developed that did not provide sufficient guidance to staff.
HIQA says management of the Covid-19 outbreak was "chaotic and disorganised", with poor infection control and institutional practices.
Board fully accept findings
The Chair of the Board of Cahercalla Community Hospital said they fully accept the findings of the HIQA reports.
Dr Michael Harty said while there are no excuses, they were at the height of a very difficult Covid-19 outbreak at the time affecting 23 of their residents and over half of their staff who were absent from work with Covid-related issues.
This meant they had to employ a lot of agency staff who were unfamiliar with the hospital setting.
He said they have now partnered with Mowlam Healthcare to address the shortcomings identified and to reassure residents and their families.
In a follow-up inspection in March they were found to be substantially compliant, he added.
Additional reporting Cathy Halloran