On this day 1965: The re-interment of Roger Casement at Glasnevin Cemetery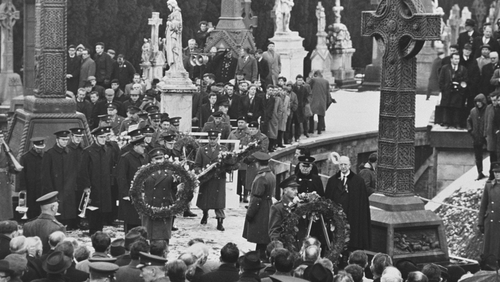 Although a British diplomat, Roger Casement joined the Irish Volunteers in 1912 and attempted to secure German aid for Irish independence.
He was hanged in Pentonville Prison, London in 1916, for treason against the crown.
While Casement had always expressed a desire to be buried in Murloch Bay, Co Antrim his remains were exhumed from Pentonville and returned to Ireland.
On 1 March 1965 the remains were re-interred in Glasnevin Cemetery, Dublin.