Errors in the spending of EU funds increased significantly across member states in 2022, according to the European Court of Auditors' annual report.
The auditors also warn of the growing risk of the EU's liabilities following large-scale borrowing to fund the Covid-19 economic recovery plans and Russia's war of aggression against Ukraine.
The report urged member states to address the impact of high inflation on the EU budget.
Ireland's member of the European Court of Auditors (ECA) Tony Murphy, who is serving a three-year term as president of the court, said Ireland's annual contribution to the EU budget was increasing.
According to the ECA, Ireland contributed €3.4 billion in 2022, and received €2.4 billion, mostly from CAP payments, meaning a net contribution of around €1 billion.
In 2021, Ireland paid in €3.4 billion and received €2.7 billion, meaning a net contribution of €0.7 billion.
"The difference is growing. It's become a bigger figure whatever way you look at it," said Mr Murphy.
The auditors conclude that the EU's accounts for the 2022 financial year give a true and fair view, and that revenue transactions were considered error-free.
However, €196 billion, mostly in cohesion spending from the EU budget, was affected by a significant increase in the level of error to 4.2%, compared to 3% in 2021.
An error is defined as money being paid out of the EU budget in a way that has not complied with either EU legislation or national rules.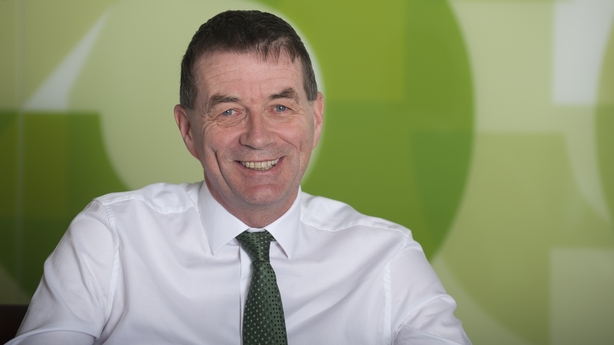 Mr Murphy said the increase in the error rate could be down to the fact that towards the end of the seven-year budget cycle there is pressure to spend outstanding monies, or that control bodies were struggling to ensure correct compliance during the pandemic.
Auditors identified 14 cases of suspected fraud which were reported to the European Anti-Fraud Office (OLAF), which has already opened two investigations.
Mr Murphy said: "The EU has demonstrated its ability to respond swiftly to a whole series of unprecedented crises with unprecedented action.
"However, the substantial amount of available funds in such an environment entails an increased budgetary risk.
"Our findings show that the risk has to be better managed, as we continue to detect errors through our work that led to a significant increase in spending affected by error."
Ireland is earmarked to receive €915 million in grants from the EU's Covid-19 recovery fund, known as NextGenEU.
However, according to Mr Murphy, Ireland and other member states have been slow to draw down money from the €1.1 trillion fund.
Ireland's first request
Despite the fund being agreed by EU leaders in 2020, Ireland only submitted its first request - for a €324 million slice of the allocation - last month.
"If you look at the whole picture, there is an awful lot of [Covid-19 Recovery and Resilience Facility] money to be drawn down," said Mr Murphy.
Covid-19 recovery funding is conditional on member states meeting agreed milestones to reform their economies in order to make the Green and digital transitions.
Mr Murphy suggested member states were either not meeting their milestones or were trying to revise the spending plans because circumstances had changed since 2020.
The ECA report notes that Ireland has so far received €800 million from the Brexit Adjustment Reserve fund (BAR) out of a total allocation of €1.165 billion.
The fund was set up to help those countries most affected by Britain's withdrawal from the EU.
Ireland has transferred €150 million from the BAR fund to the Covid-19 recovery fund following an agreement with the European Commission.