Ireland has agreed to take in two of the 116 people who have been stranded on a coastguard ship off the Italian coast for five days.
The migrants were rescued from boats in the Mediterranean Sea last week, but they have remained on the Gregoretti vessel after Italy refused to let them disembark.
Today the Italian government announced it would allow the migrants to leave the ship "within hours" after European Union countries agreed to share responsibility for looking after them.
An EU Commission spokeswoman said that Ireland, France, Germany, Portugal and Luxembourg would join the Italian Catholic Church in caring for the migrants.
A spokesperson for the Department of Justice told RTÉ News that Ireland has offered to accept two asylum seekers.
The Department said that "further discussions" with the European Commission and the Italian authorities will now take place.
The migrants were rescued on the same day that at least 115 other migrants were feared drowned in a shipwreck off Libya.
It was this year's deadliest tragedy in the Mediterranean so far, according to the International Organization for Migration (IOM).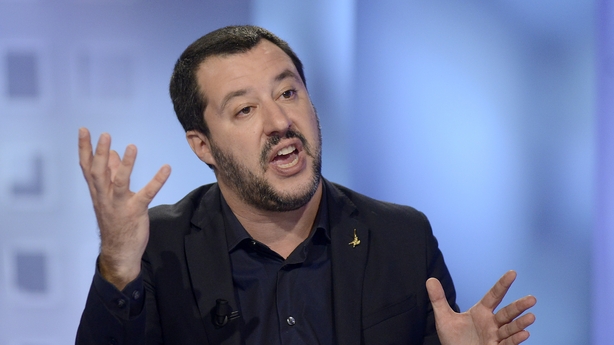 Italy's Interior Minister Matteo Salvini wrote on Facebook that he would "give authorisation (for the migrants) to disembark in the coming hours".
Prosecutors have opened an investigation into the conditions on the coastguard supply vessel where the migrants had only one toilet between them, Italian media reported.
Mr Salvini has taken a hard line against migrants rescued at sea being brought to Italy, which he says bears an unfair burden in the crisis.
However, the stand-off is set to repeat itself, with Mr Salvini formally banning the Alan Kurdi - a rescue ship run by German charity Sea-Eye - from entering Italian waters after rescuing 40 migrants from waters off Libya.
Additional reporting AFP