Most of us throw them away, but one Dublin artist is turning avocado stones into jewellery.
Ciarán Santamaria from Drumcondra started carving Celtic symbols on the stones because he felt throwing them out was a waste.
Ciarán said: "One day I was taking out the stone in my avocado and thought, is there another use for this stone? So I did some Googling and saw someone carving them. I'm a craftsman myself, so I said I'll give that a go."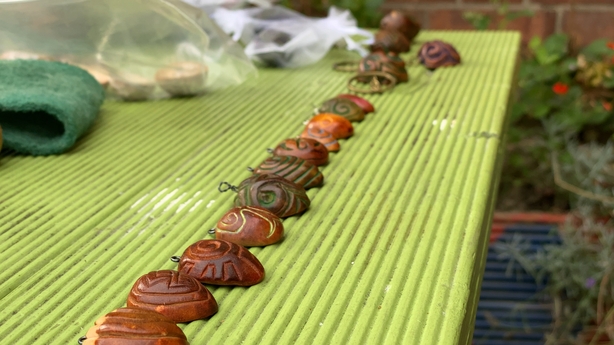 From one stone, Ciarán can make two pieces of jewellery. However, there are only so many avocados one man can eat.
That's why Ciarán has turned to his local fair trade shop for a helping hand.
Ciarán said: "I contacted 'Small Changes' in Drumcondra and asked them if I could leave a jar for their customers to donate their avocado stones."
A few days later, Ciarán got a call saying that there were 30 stones ready for him to collect.
Store manager Niall Brack said: "We were expecting to get four or five, but people really responded positively to it. It's jewellery that doesn't cost the planet and it's a really cool way to reduce waste."
Ciarán is now hoping to sell his avocado stone jewellery at markets across the country.
He said: "When people hear that the pieces are avocado stones, they are shocked. They think they are amazing as well. Of all the ideas I have had, this is the best."