A seven-year-old boy has been playing a key role in a seagrass conservation project in Co Wexford.
Shem Berry has been joining volunteers clearing an invasive alien seaweed, Sargassum muticum, by hand from the seagrass meadow at St Patrick's Bridge in Kilmore Quay.
The volunteer-led initiative is part of Coastwatch's national seagrass survey, which aims to identify and protect Ireland's seagrass sites.
Shem said: "I think it's important to look after the environment, not only on land, but on the sea. Some kids might think there's no fun in it, but I'm interested in going out in the water and learning about the biodiversity in the water."
Seagrass is important in the fight against climate change.
The World Wide Fund for Nature (WWF) says it can capture carbon 35 times faster than tropical rainforests.
It also absorbs 10% of the ocean's carbon every year.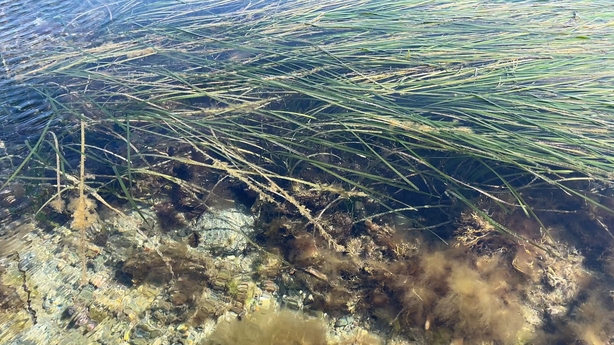 The Sargassum can block sunlight from reaching the seagrass, prohibiting its growth.
When it decays, its organic matter can also remove oxygen from the water.
Shem's father, Mick, is also part of the KIlmore Quay group.
He said: "We are just getting started and there's a long way to go. But in one area there is now less Sargassum coming back since our removal efforts. It died down in some areas and didn't in others, so the project needs more scientific research and funds."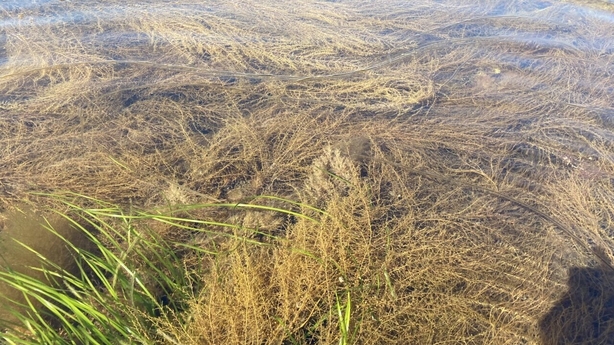 Karin Dubksy, Coastwatch's European Coordinator, said the response from the local community volunteers had been "amazing".
But she said they need more support on a national level to make a bigger, lasting impact.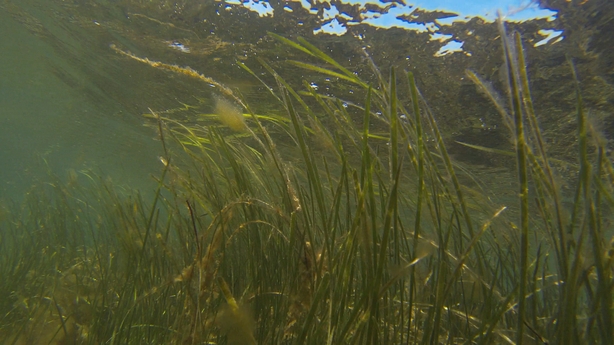 "At the moment I suspect we are only mapping half of what is there," she explained. "Coastwatch surveyors have already found some amazing extra seagrass beds that weren't known. If you don't know, how can you manage it?"
As for Shem, he is proud of the input he has had on the seagrass meadow over his summer holidays.
"It makes me feel good because there was loads of Sargassum once and we cleared it off. And because we cleared it off it makes me feel like we're doing a lot for the seagrass. When we do a lot for the seagrass, the seagrass is healthy and it grows more. And that helps all the fish out there in the ocean."