Taoiseach Micheál Martin has said he is "absolutely confident" that the Government "understands the scale of what needs to be done" regarding climate change and that it would be "equal to the task".
He said the Climate Action Plan 2021 will be published in the autumn and signal the intent of the Government in this regard.
"[This] will reflect our higher level emissions reduction ambition and will set out the direction of Ireland's response to the deepening climate crisis," Mr Martin said in a statement, adding that targets will be set out sector-by-sector that will be necessary to achieve the overall objectives.
It comes following the publication of an influential UN report, which warned that climate change is widespread, rapid and intensifying.
The Intergovernmental Panel on Climate Change (IPCC) said that strong and sustained reductions in emissions of carbon dioxide are required urgently to limit the damage to the planet.
The report is unequivocal in its finding that human activity is responsible for climate change.
It said that human-induced climate change is the main driver of heatwaves and is likely the main driver for extreme rain.
The Taoiseach said today that the report's publication "could not be more significant or timely".
"Our ways of life - urban, coastal and rural - will all be impacted by climate change, with increasingly devastating consequences for lives, livelihoods and nature unless immediate action is taken," he said.
"Keeping world temperatures below 1.5C degrees has been the higher level ambition of the Paris Agreement, but this report now predicts that the world will exceed this temperature limit. Keeping the world below 2C degrees is still possible, but only with concerted efforts across governments leading to immediate and dramatic cuts in all greenhouse gas emissions.
"This is why COP 26 will be so important later this year. Translating science and urgency into policy and action is one of the most important challenges that we as a nation now face, and COP 26 with full and active Irish participation will provide a critical forum to achieve this.
"The IPCC warns that the window of opportunity to act is closing. The time to act is now and Government is doing so. But Government on its own cannot make the difference required. In our Republic, every citizen, industry and community must embrace this challenge and make the decisions necessary for positive change," he said.
'This is our moment'
Earlier, former President Mary Robinson said that it is still possible to limit global warming to 1.5C degrees, if drastic action is taken now.
Speaking on RTÉ's Morning Ireland, Mrs Robinson said that the impacts of climate warming are being seen in the drastic weather events in the northern hemisphere.
Mrs Robinson, who served as a UN special envoy on climate change, said that the good news was that it is still feasible to limit temperature rises, but it depends on political will.
"This is our moment," she said.
Mrs Robinson said governments must step up and make the necessary decisions, adding that the good news is that science is telling us that this is a doable achievement. She pointed out that the solutions have never been cheaper or more accessible.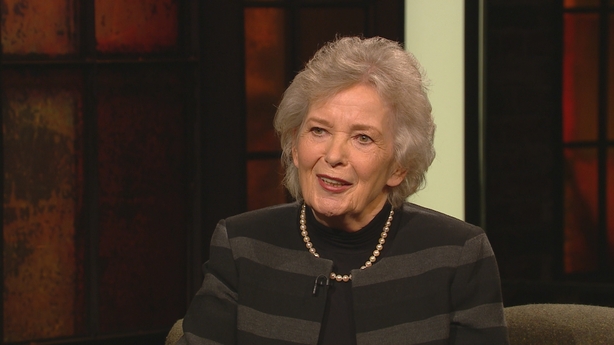 She said: "It may sound strange, but coming out of Covid and knowing that we've used up a lot of money to protect lives and jobs and livelihoods means we should be prepared to spend to get to that clean energy future.
"I think it's worth it, because it's our children's future and we need to see it as a future that would be much better for health, and much more equal, because the developing world will also have to be part of having access to electricity, which many parts of the world don't have at the moment."
Ireland has gone from being a laggard to having good climate legislation, Mrs Robinson said.
However, she added that now the country needs an actual plan that every town and city can get behind.
There is no reason why Ireland cannot be a leader of wind energy, she said, while forestry also needs to improve.
Findings of climate report 'significant' for Ireland
The Environmental Protection Agency's Chief Climate Scientist has said that the findings of the IPCC report are significant for Ireland.
Speaking on the same programme, Frank McGovern said Ireland is still heavily dependent on fossil fuels for energy and it will be a large challenge to switch that around over the coming decade, in order to get to net-zero carbon dioxide emissions.
He said the country has made remarkable progress in this challenge in switching to renewables of electricity generation, but Ireland is very dependent on fossil energy in the transport and heating sectors.
However, he said he believes that this challenge could be met by around 2050, if Ireland was to stay within the terms of the Paris Agreement.
Mr McGovern said that Ireland could reach its next emissions target under the EU effort sharing rules.
He said that lessons must be learnt from what did not happen over the last decade and there must be a refocus on efforts on what can be done in taking the necessary steps - firstly reducing energy usage and switching away from fossil energy in terms of transport and home heating systems.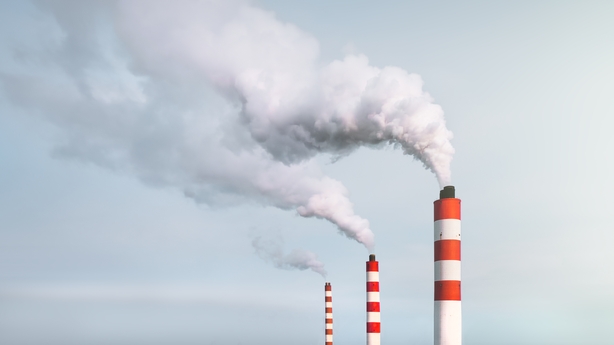 Ireland has remarkable renewable energy resources, he said, and these need to be brought into play as quickly as possible.
---
6 key takeaways from the new climate change report
Will politicians step up after dire climate warning?
---
Meanwhile, economist John FitzGerald has said that the Government has dawdled in a number of areas of its action plan to tackle climate change.
Mr FitzGerald, who is a member and former chairperson of the Climate Advisory Council (CAC), said significant progress had been made in some areas, such as decarbonising electricity.
However, he said that the Government has delayed in dealing with the licensing regime for forestry, which means that it is now "completely clogged up".
The Government needs to sort that quickly, he said, because forestry is sucking carbon out of the atmosphere and will be a major part of the solution in Ireland.
Mr FitzGerald, who was speaking on his own behalf because the CAC has not had a chance to consider the report yet, said retro fitting houses will be a difficult challenge because it is a costly project for households and will need a wide range of taxation, grants, subsidies and regulations.
He said the Government needs to be honest with the people of Ireland and telling people that this is all going to come for free would be a recipe for disaster.
He said that taxes will have to rise, which was not pleasant, but that climate change was even worse.
Meanwhile, the Minister for Finance has said that it is "absolutely his intention" to make all expenditure decisions based on the climate impact going forward, as the Government prepares to publish the Climate Action Bill.
Speaking on RTÉ's News at One, Paschal Donohoe said that given the climate crisis we are now facing, future Government decisions will have to consider the climate impacts in an "even more pronounced and even more significant" manner.
He said that the Climate Act, which aims to reduce emissions by 51% by 2030, will be a "key" prism through which all Government decisions will be made going forward.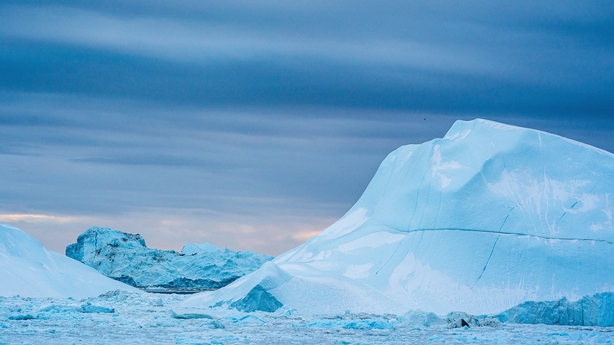 The Government will continue with its plan to increase carbon tax, he said.
The minster said that in the coming weeks, each Government department will lay out detailed plans to enable and lead a reduction in emissions in their various areas of responsibility.
The Minister said that the Government will make clear the price of carbon year-on-year to signal to the private sector the kind of investment they will need to make.
He said that while decisions will have an impact on the country's finance, the threat outlined by the IPCC climate report is of an order and challenge far greater than economic concerns.