In Kuala Lumpur, like most modern cities, evidence of single use plastic is everywhere. For Westerners, the takeaway coffee here is particularly eye-catching. It comes in a plastic bag with a plastic straw and even has a small handle that you can use to hang from your moped for more convenient transport.
The world loves plastic. It's convenient, cheap and it is everywhere ... in car parts, clothes and food packaging. Over half of all the plastic produced is designed to be used only once.
As a result we produce around 300 million tonnes of plastic waste every year globally. That's roughly the weight of the entire human population.
It's this huge volume of waste that has led to the types of problems Malaysia has recently experienced with the mass dumping and burning of plastic waste.
But this isn't domestic waste, it is imported foreign plastic waste.
Plastic imports to Malaysia tripled since 2016 to 870,000 tonnes in 2018 but have sharply decreased since then.
We need your consent to load this rte-player contentWe use rte-player to manage extra content that can set cookies on your device and collect data about your activity. Please review their details and accept them to load the content.Manage Preferences
---
Read:
Plastic wasteland: Where the West sends its rubbish
---
The Malaysian Government has taken steps to tackle the problem of illegal dumping and burning. It has closed down over 170 illegal plastic recycling factories and cleaned up many of the illegal dump sites.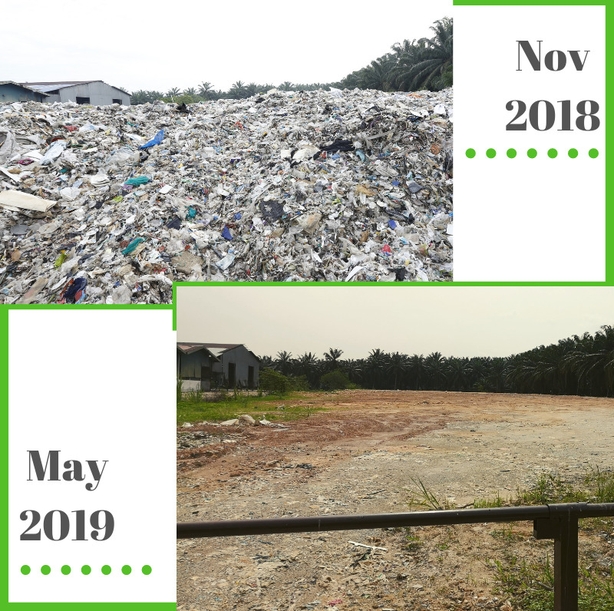 It has also moved to tighten its plastic import regulations.
Zuraida Kamaruddin, is the Malaysian Minister with responsibility for the management of Plastic Material.
"In order to make sure people don't abuse permission to import 3915 (the code for scrap plastic) we have come up with 18 new regulations that include declaring where the country of origin is and where is the country of export."
Malaysia has 25 different codes to categorising the type of plastic it imports, and Minister Kamaruddin admits it would be impossible to check every container entering the country to make sure it complies with regulations.
But the country has become increasingly assertive about sending back plastic waste that is contaminated and/or unrecyclable.
Last month, Malaysia authorities announced they had sent back nearly 4000 tonnes of plastic waste to 13 countries.
Forty-three containers were returned to France, 42 to the UK, 17 to the US and 11 to Canada.
MALAYSIA TELAH MENGHANTAR PULANG 150 KONTENA SISA PLASTIK DENGAN ANGGARAN 3,737 METRIK TAN KE NEGARA PENGEKSPORT TANPA SEBARANG KOS

Kerajaan tegas akan terus memerangi pencemaran rentas sempadan pic.twitter.com/h09e9zGqls

— Yeo Bee Yin (@yeobeeyin) January 20, 2020
The country hopes to send back another 110 containers by the middle of this year.
What about Ireland?
Ireland like most Western countries exports its plastic waste but Repak says it longer accepts Malaysia as a destination for household plastic waste.
"Furthermore, since July 2019, Repak no longer accepts Malaysia as a destination for household plastic waste, however it does accept Malaysia as a destination for commercial pre-sorted, hard plastics packaging waste. Currently, two approved facilities are used in Malaysia."
The statement goes on to say that "All material is pre-sorted before it leaves Ireland and Ireland has one of the strongest regulatory compliance regimes in Europe, with quality controls measures in place before any waste packaging material is exported. Ireland complies with European and National regulatory requirements for the shipment of waste packaging materials to jurisdictions both within and outside Europe. In so far as regulatory powers allow, Repak is confident that the facilities are the end destinations for materials received."
What about other European countries?
Last week, Greenpeace Italy, revealed that more than 1,300 tons of waste in plastic have been illegally shipped from Italy to Malaysian companies in the first nine months of 2019.
Last month, France and Malaysia jointly released a statement saying that Paris had taken back 43 illegal plastic waste containers and that the company responsible had been identified and fined.
The UK government has said it received a request from Malaysian authorities last year to repatriate the waste and some containers had already arrived back.
Last September, a Danish television station reported it had found plastic from Denmark in Malaysia - it sends its waste to Germany for processing.
'A global broken system'
Recently Greenpeace Malaysia released a report called the recycling myth, I asked Heng Kiah Chun, a Greenpeace activist in Kuala Lumpur, why they would describe recycling as a myth....
"Globally only 9% of plastic has been recycled, he says, "12% has been incinerated and the rest -79% ends up in natural environments."
From him, the solution lies in reducing the amount of plastic we use and not expecting one country to solve the problem.
"This is a global broken system because we cannot expect one government to do it alone, for example if the Malaysian Government banned plastic waste industry, the exporting countries will still look for alternatives such as Indonesia, Vietnam, Thailand etc.
"So if you want to solve the root cause of plastic waste problem you have to cut it at the source- what is the source? We are demanding the governments and corporations from all around the world to set clear reductions on single use plastic."
Minister Zuraida Kamaruddin believes the way forward is to focus on improving regulation and compliance ... because the import of plastic scrap is big business.
"I can admit there is some unclear regulation or law or SOP regarding to the operation of this plastic waste because the business will apply to local government to for a business premises so in terms of the business
operation, it is under a different ministry so it doesn't come together... so we are looking at in a more holistic manner to that it comes together in more streamlined regulations so that it can be implemented."
But she does not see the country banning plastic scrap imports in the future.
"There is potential in this industry as an economic value to the country, so the business that the total industry brings is around 30 billion so that is why we are improving the management of it and we are also looking into the end product and also the recycling process and we want to enhance all this to a more advanced level where the plastic industry will be one of our major industry in the country."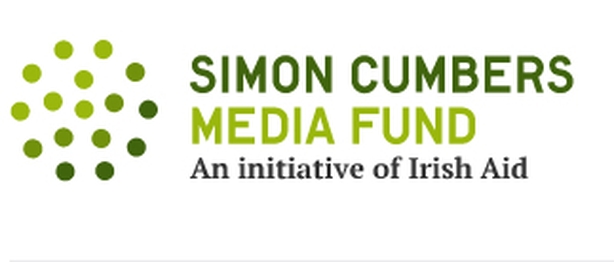 Reporter Joan O'Sullivan and cameraman Mark Ronaghan travelled to Malaysia courtesy of the Simon Cumbers Fund to report on the problems caused by plastic waste there.