People have been urged to watch out for sightings of the curlew bird as the National Parks & Wildlife Service endeavours to protect the endangered species.
The call comes as Minister for Culture, Heritage and the Gaeltacht Josepha Madigan launches World Curlew Day in Ireland.
While species of curlew are under threat worldwide, there has been a 97% decline in the population of the wader in Ireland since the 1980s, according to a recent study.
Minister Madigan said: "We are in the third year of our Curlew Conservation Programme. It will now involve a significant regional effort in the field - to find and secure curlew nests, protect them from predators and monitor the outcomes."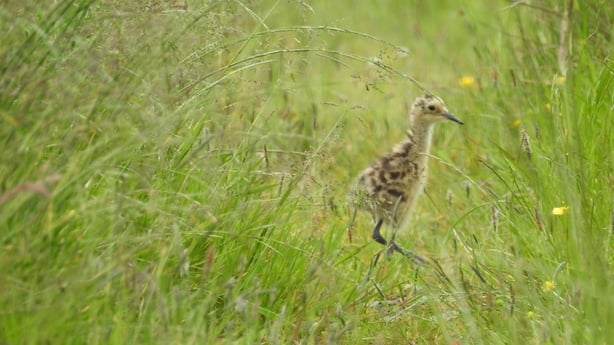 The Curlew Conservation Programme, led by Dr Barry O'Donoghue of the National Parks & Wildlife Service, was set up in 2017 and has recently stepped up its efforts to protect the species.
The team involved in the conservation programme is working with farmers, land-owners and communities across the country to prevent the extinction of the curlew.
Noted for its distinctive long legs, long neck and down-curved bill, the curlew is a winter visitor to wetlands across Ireland, according to Birdwatch Ireland.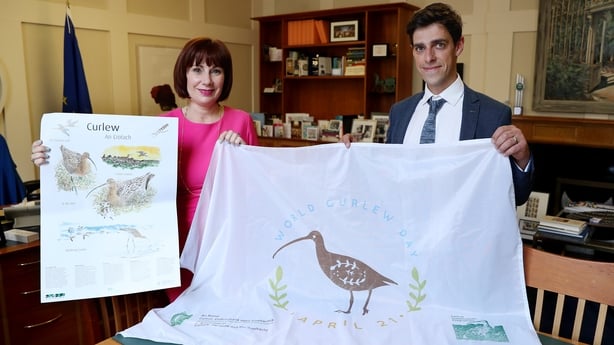 However, it tends to live predominantly in the north-west of the country and along the Shannon River.
The bird also has a distinctive call that people may be familiar with during the summer months.
Dr O'Donoghue said: "The beautiful bubbling call of the curlew has always been a soundtrack to the Irish summer, but has sadly fallen silent across much of the countryside.
"To lose the Curlew would be like losing a big part of Ireland - like our music, our landscape or identity."
"We have a dedicated and hardworking team engaged in parts of Kerry, Galway, Mayo, Roscommon, Leitrim, Longford, Monaghan and Donegal and we are supporting local community projects elsewhere," added Dr O'Donoghue.
Easter Sunday marks World Curlew Day and to raise awareness of the shorebird's vulnerability, a special Curlew Day flag will be flown at county council and school buildings in the most important areas for curlew.
Members of the public are asked to be alert to the sound and sightings of the Curlew and reporting any observations to the National Parks & Wildlife Service.
Video courtesy of the Royal Society for the Protection of Birds.