Communities across the country will mark National Tree Week next week with a full programme of activities including tree-planting ceremonies, forest walks and workshops.
One council taking part in the event is South Dublin County Council (SDCC) which has a number of tree-planting events scheduled.
But the council's efforts to go green will take root well beyond Tree Week by planting hundreds of new trees in the area.
Under its Tree Planting Programme, native oaks, birches and pine trees, together with many other varieties, have been planted in densely populated urban areas including Rathfarnham, Palmerstown and Tallaght.
Councils across the country are currently running similar tree policies where the aim is to both plant new trees and work to help maintain existing ones.
Over 1,600 trees have been planted across SDCC's region up until February 2019 as part of the Tree Planting Programme.
"We'd also have a number of [other] projects that we're incorporating tree planting into," Senior Parks Superintendent Suzanne Furlong explains.
Those projects include landscape schemes on the N81 and the N7 that can "act as a biodiversity link as well as screening, visually and aurally".
And while trees add a wonderful aesthetic value to urban areas, they can also have a "massive impact" on our mental, physical and emotional health, according to Holistic Wellbeing Consultant Deirdre Cronnelly.
"There's a reason why people go hill walking, get out into the forest, get out into nature - they feel good."
"And if you actually measure it, it's shown to significantly reduce your stress level," says Ms Cronnelly.
One community hoping to reap the benefits of what they've sown is Old Bawn Community School in Tallaght.
Pupils there planted a grove of apple trees in Sean Walsh Park, beside their school, at the beginning of the month.
"What we're hoping for, and it's through our green schools committee and in working with local agencies, that the students are going to live in this area," says school principal Paul Crone.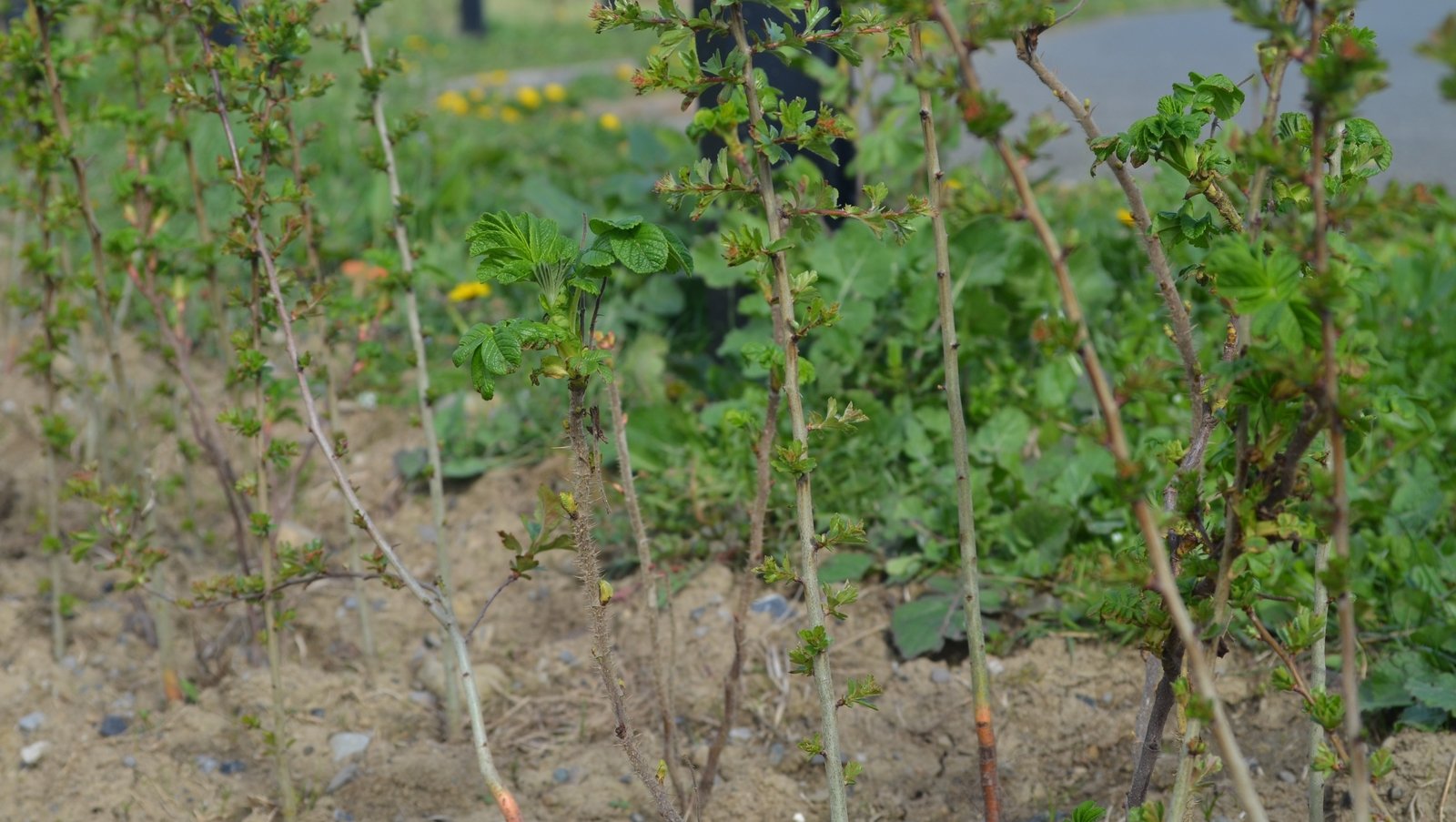 "We're trying to develop the whole idea of stewardship and civic responsibility and to encourage the students to be proud of the area that they come from," Mr Crone added. 
As well as the being a great development for the local environment, the school plans to use the apples for their home economics classes.
"The students are going to be active participants in the community and they're going to shape this community. "
"As they're walking by, they can say 'that apple tart came from those trees there'," adds Mr Crone.
As well as their tree planting programme, SDCC recently put in two Ogham stone tree trails in Tallaght, one in the Dodder Valley and one in Sean Walsh Park.
"The Public Participatory Network (PPN) came to us with an idea for an Ogham Tree Trail," says Ms Furlong.
"A lot of councils have done native wood tree trails, where you follow a route through a park and you can see oaks or birch, pines and so on, trees that are native to the country but [the trail] gives you a bit more information on it.
"But the PPN had an additional layer of information it wanted to include and that was the Ogham sign for each of the trees," she says.
Ms Furlong explains that back in Celtic times, the Ogham language was based on a kind of tree language.
"It's a lovely idea, some trees within the woodland were the nobles, they were the oaks and the large-size trees. They were the really important trees. 
"And then there were the commoners, which lived in the hedgerows. And then there were other ones to provide the fruits and so on.
"So they [PPN] wanted to include that sort of information in our tree trail as well," says Ms Furlong.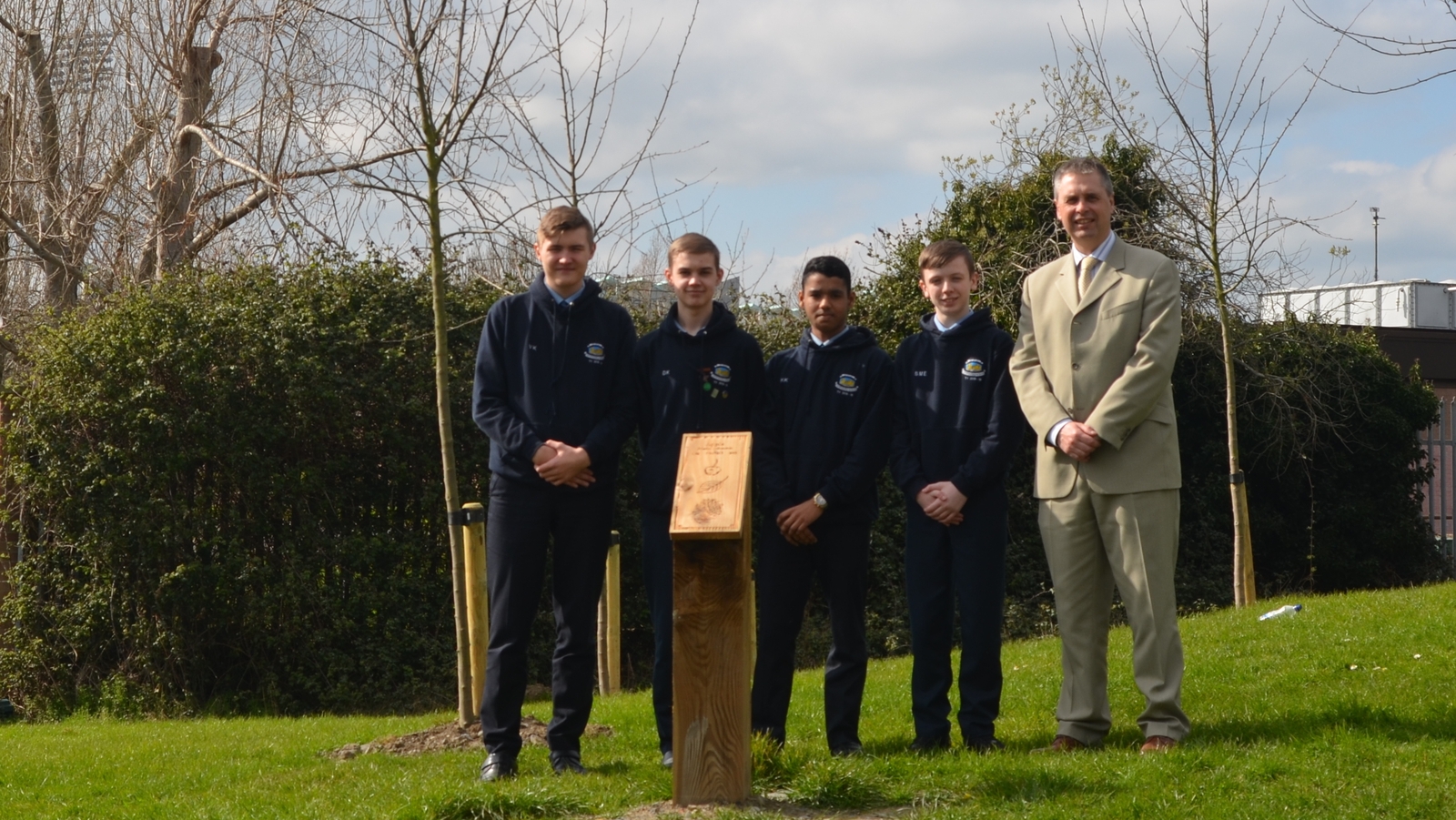 The council dotted the trails with stone signs with the Ogham marker for each particular tree and also cut the Ogham sign into the side of the stone.
Each stone sign names the trees in Irish, English and Latin as well as detailing the leaf, fruit and shape of the trees.
With funding from the Department of Rural Affairs, the Ogham tree trails feature pine, apple and oak trees, as well as hedgerows using hawthorne and a native species of rose.
Spending time among trees is a practice that has been adopted in Japan. Known as "forest bathing", the idea is for people to spend time in forests to improve their overall health.
Over an eight to ten-year period, the mental and physical effects of spending time in forests was monitored in Japan, says Ms Cronnelly.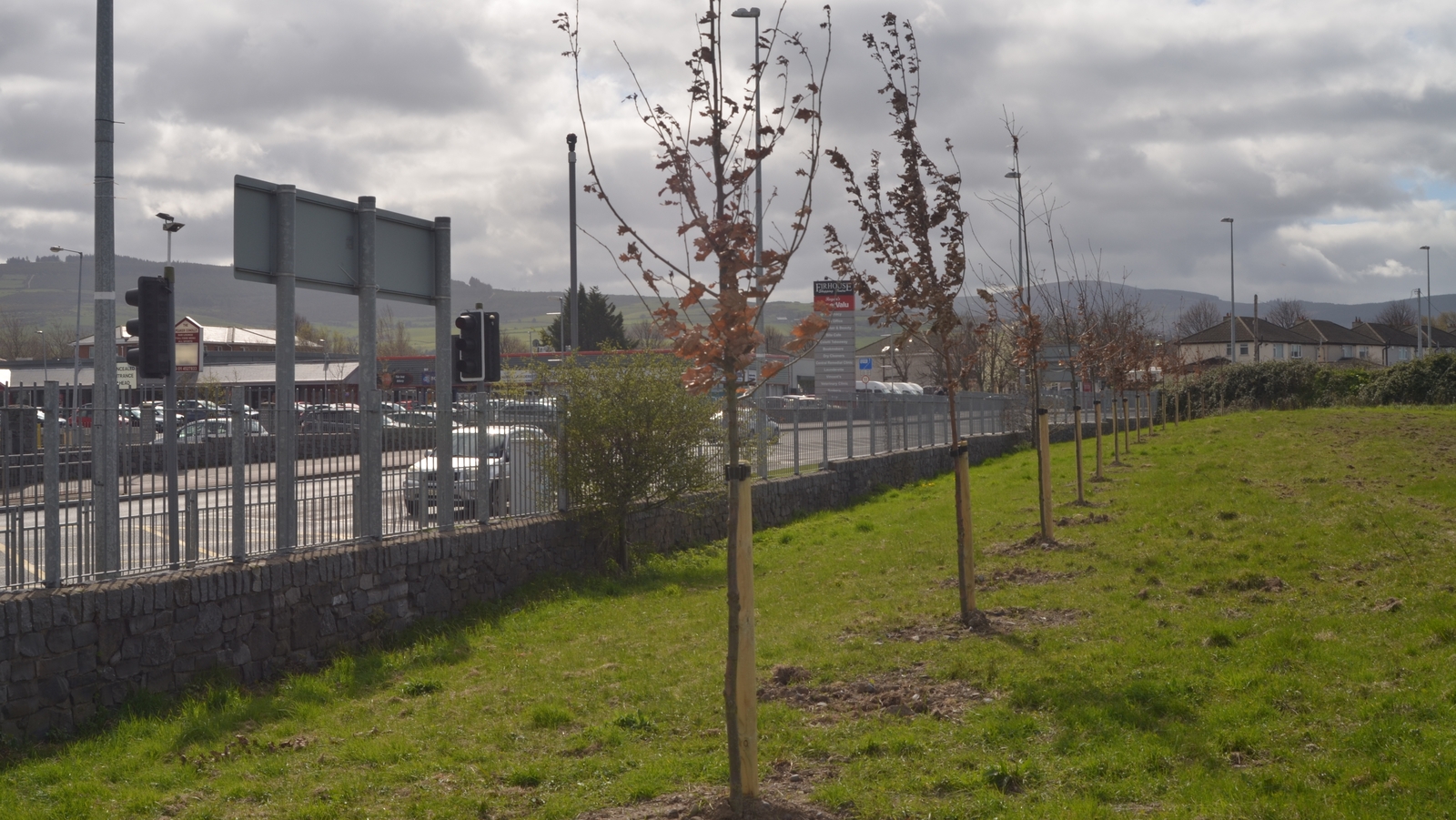 "What it showed was that after forest visits people's cortisol levels dropped. It showed that their blood pressures dropped, their pulse rates dropped," says Ms Cronnelly. 
She says the health effects were not just felt while people were in the forest, but also afterwards. 
"As a result of that, they made forest bathing part of the preventative national health plan [in Japan]," says Ms Cronnelly.
Of course, having access to more trees in cities also has a positive impact on the environment. Trees enhance biodiversity and play a crucial role in mitigating climate change, according to SDCC. 
Climate change is predicted to result in warmer, wetter winters with an increased risk of flooding and hotter, drier summers. 
As well as helping to cool urban environments, trees have the ability to maintain and recycle vast amounts of water which can help prevent flooding. 
"Trees are a great resource for absorbing water as well as carbon."
"We're looking at trying to create constructed tree pits in our urban trees that can double up as water attenuation (storage) and also take water out of the surface water system before it hits the pipes," says Ms Furlong.

It is a sentiment that school principal Mr Crone agrees with: "The more trees we have and the lakes and the water bodies, they all remove carbon dioxide from the atmosphere."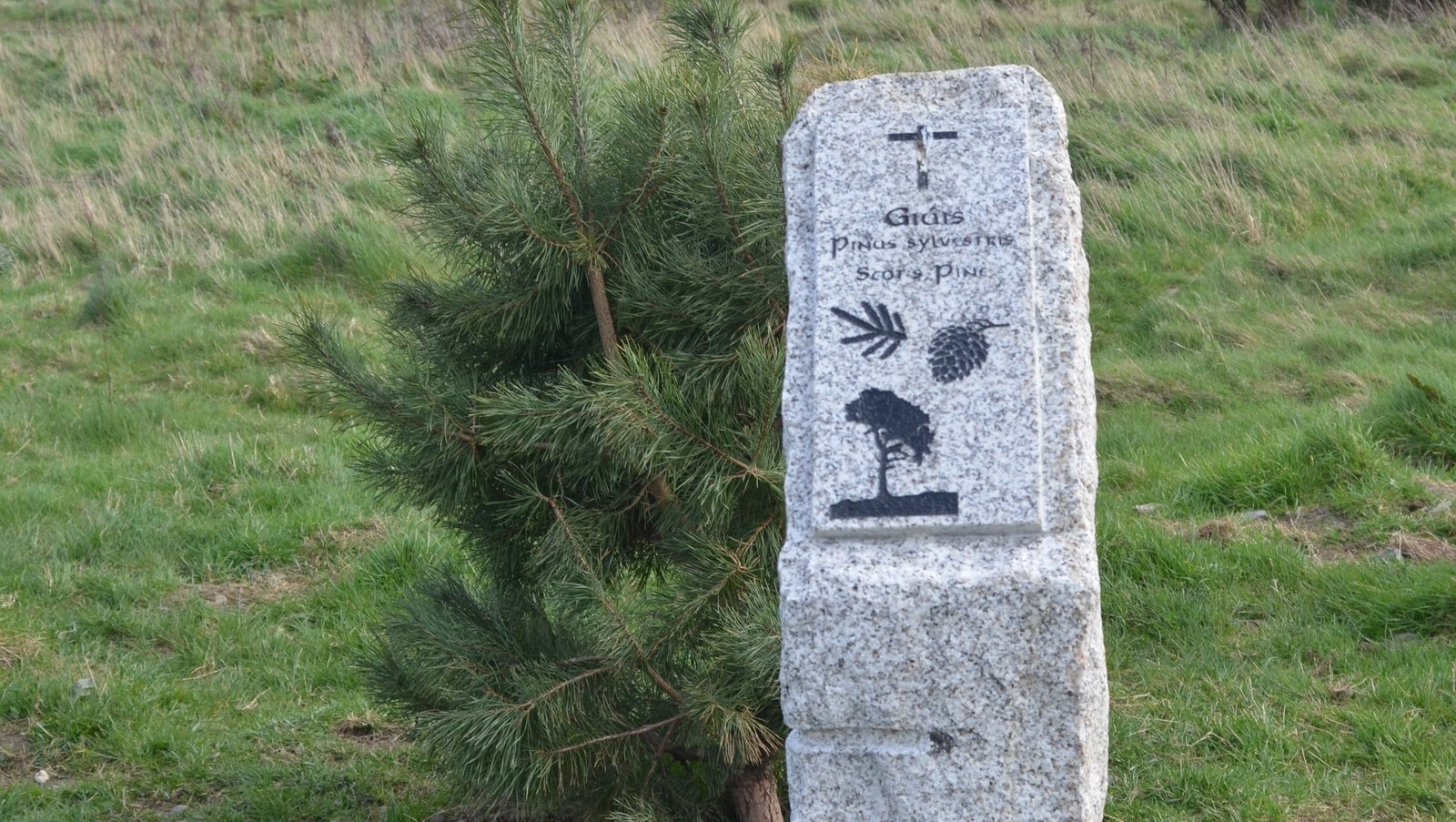 Ms Cronnelly thinks Ireland could take a more holistic approach to urban planning.
"It's not just your mental health, but because your blood pressure reduces, because your heart rate reduces, your stress level is going down, so your sympathetic nerve system is more relaxed in those [outdoor] environments than in a city environment or a built-up environment, hence the knock on impact on the physical side and the knock on impact on the mental side," says Ms Cronnelly.
The native Irish oak tree is one of the trees that has been planted repeatedly across south Dublin by the council. Not only are they hardy - they live for hundreds of years meaning many generations to come will benefit from them. 
"Our school is 40 years old this year, and I imagine those [apple] trees will be there for the next 40 years," says Mr Crone.
So while issues such as climate change and the urban-green balance remain, county councils across the country are endeavouring to build better communities - one sapling at a time.
National Tree Week runs from 31 March until 7 April. For more information, see www.treecouncil.ie.