The starting point in relation to climate action promises in this election has to be traced back to the Citizen's Assembly on how to make Ireland a leader in tackling.
That was held over two weekends towards the end of 2017 where a national consensus about the need for urgent climate action was thrashed out.
That was followed up by the Oireachtas all-party Committee on Climate action, which established agreement about the political approach to be taken.
The most controversial issue was the need for a quadrupling in the rate of carbon tax over time in order to nudge people towards making more climate friendly choices for cars, home insulation, heating fuel choices and more.
Sinn Féin and People Before Profit refused to agree to that, and both parties issued alternative reports at the end of the committee's deliberations as a result. Despite that there was little question that political parties all agreed on the direction of travel and the urgent need to take difficult decisions about climate action.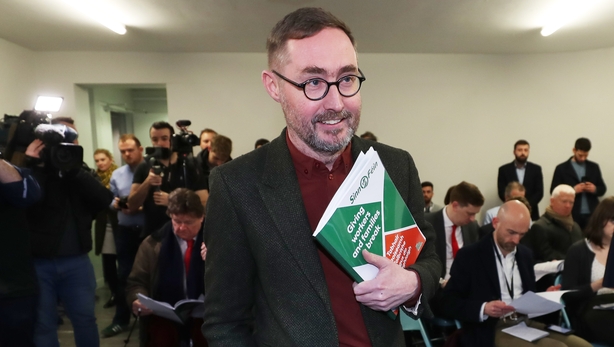 Then towards the end of last year after a Dáil vote, Ireland became one of the first countries in the world to declare a climate and biodiversity emergency.
It is against all that background that the political parties drew up their election manifestos, so it is hardly surprising that climate related policies feature like never before.
For the past decade Ireland has spectacularly shirked its responsibilities to reduce emission. In this regard we have been judged to be the worst performer in Europe.
Our greenhouse gas emissions will have fallen by 0% over the decade to 2020 compared to a legally binding target of 20%.
As a result we have had to fork out over €200 million so far for carbon credits and fines.
That is dead money that could have been used for climate action and climate adaptation investment if only the matter had been taken more seriously.
The core issue has always been our level of national ambition on climate policy. On that front there has been a significant improvement over the past year.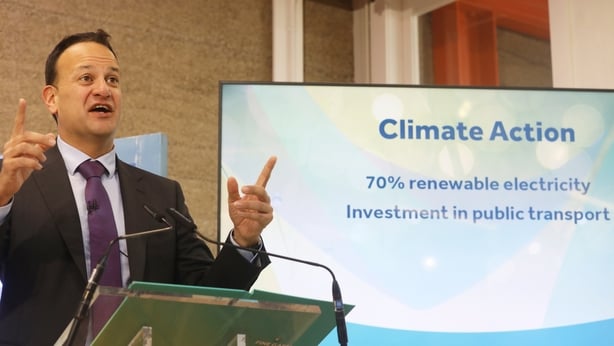 You can see that in Ireland's Climate Action Plan published in the summer after the recommendations by the Special Oireachtas Committee on climate action were taken on board by the Government.
The ambition in the plan is for Ireland to reduce its greenhouse emissions by 2% per year over the next decade. That would deliver a 20% reduction by 2030, which is in line with what we believed our new EU target for 2030 to be.
However, the ground has shifted significantly on that front and the level of ambition in our Climate Action Plan and in most of the election manifestos (except in the case of the Green Party and People Before Profit) is nowhere near enough.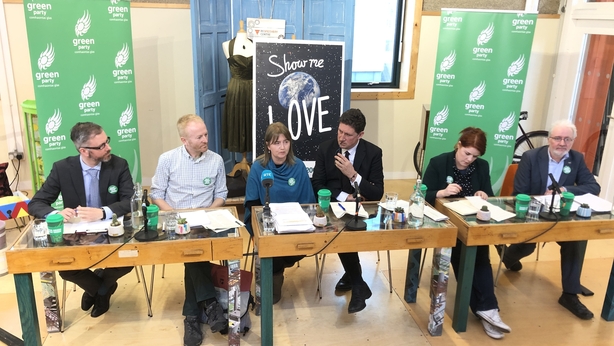 Two things have happened.
Firstly, the United Nations Emissions Gap Report Published at the start of December stated very clearly that emissions reductions need to be upped to 7.6 per year, every year between now and 2030 or we will fail to stop runaway global warming.
And the UN is now pleading with countries to increase their climate policy commitment to reflect this. They particularly want richer countries like Ireland to do far more.
Secondly, the new European Commission President Ursula von der Leyen and the new commission have made what they are calling a New Green Deal the central element of all European policies.
This new deal is demanding that all European countries sharply increase their collective emissions reductions. They want Europe to deliver a 55% reduction in greenhouse gas emissions by 2030, sharply up from a 40% reduction target for the bloc before this.
So no matter what happens in this election, the reality is that the climate action policies being outlined in almost all the election manifestos are far too tame.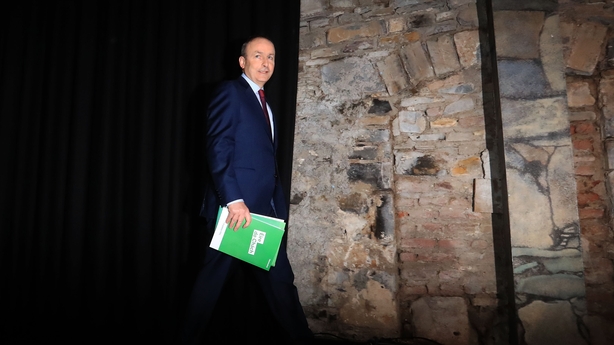 The Irish public is likely to be asked to do much more on climate than the main parties have outlined in their manifestos.
Massive external pressure is going to be applied on Ireland over these issues over the next five years. There can be absolutely no doubt about that. However, the public is not really being prepared for that.
The following is a list of some of the main climate action proposals in the party manifestos for transport, homes and farms.
---
Greener Transport
Fine Gael
Maintain Project Ireland ratio of 2:1 in favour of public transport to road transport
€60m over the next decade for active travel
€6m per year for cycling Infrastructure
Double cycling to work
Increase public transport in rural areas
Consider free public transport for under 18s
Support opening up new North/South air routes
Fianna Fáil
Plan for decarbonisation over the next 30 years
Focus on rural roads
€50m for cycling infrastructure
Invest in public transport services
Motorway commitments
Sinn Féin
Investment in public transport
€300m for local and regional roads
Motorway commitments
Free fares for under 18s
More bus lanes, cycle lanes, park and ride
€30m extra for fossil fuel free buses
€66m extra for school transport
Increased subvention rural transport services
New rail links
Green Party
Double investment in public transport
10% of public transport budget for cycling
10% of public transport budget for walking
Extensive public transport proposals
Public transport free for all students
Expand rural transport programme
Labour, People Before Profit and Social Democrats have similar proposals along these lines
---
Warmer Homes
Fine Gael
Ten-fold increase in retrofitting
€375m per year for retrofitting
Prioritise social houses
Pay- As-You-Save scheme for heat pumps
Micro generation scheme for home solar panels
Fianna Fáil
€200m for social housing retrofit
One-Stop-Shops for upgrading homes
Low cost loans for green initiatives
Pay-As-You-Save schemes
Greater support/regulations for home solar panels
Sinn Féin
More money for retro fitting of public housing
€160m for energy upgrades for all homes
New regulations to enable micro generation/solar panels
Green Party
Deep retrofit 75,000 houses per year
Prioritise social housing
State guarantee for retrofit loans
20,000 apprentice retrofit jobs
Zero carbon standard for all new buildings by 2022
700,000 household solar systems by 2030
Three other main parties - Labour, People Before Profit and Social Democrats - have policies broadly along the same lines, although People Before Profits wants a new state-owned company set up to oversee all the retrofitting on houses.
---
Agriculture
Fine Gael
Maintain Common Agriculture Policy payments
Climate at centre of new food strategy
New flagship Agri-Environment
Work towards reducing agriculture emissions
No reduction in cattle herd
Plant 22 million trees every year
Fianna Fáil
Maintain Common Agriculture Policy payments
No reduction in cattle herd
Increased subsidies for beef farmers
Teagasc to find new ways to reduce greenhouse gases
Capital allowances for low emissions slurry spreading
Increased grants for forestry
Sinn Féin
Fight for increased CAP payments
Increased subsidies for beef farmers
Payments for hedgerows and natural features
Pilot environmental basic income scheme for low carbon farming
Double forestry grant payment period from 15 to 30 years
Green Party
Reward farmers for sequestering carbon
Support anaerobic digestion
20% organic farming
Funding for sustainable horticulture
Support Agro-forestry
Energy efficient farming scheme
Pay 120,000 farmers to plant one hectare of native woodlands
Plant minimum 20,000 hectares of forestry per year
Triple forestry cover
The other three parties have variations on all these with People Before Profit the most striking, explicitly targeting a 50% cut in the number of cattle and more than a third of the country to be covered by forestry.