This latest update incorporates the Sunday Business Post/Red C poll published at the weekend for which polling was concluded on 11 February.
This poll showed a 2% decline in support for Fine Gael and a 3% rise for Sinn Féin.
The impact of this on the Poll of Polls is modest, but the succession of recent polls has left Fine Gael at just over 29% and well down from its peak of 31% last month.
The long-standing upward trend now looks much less steep and Labour is still static at around 8%. Fianna Fáil and Sinn Féin are running neck and neck in the race to be the second largest party.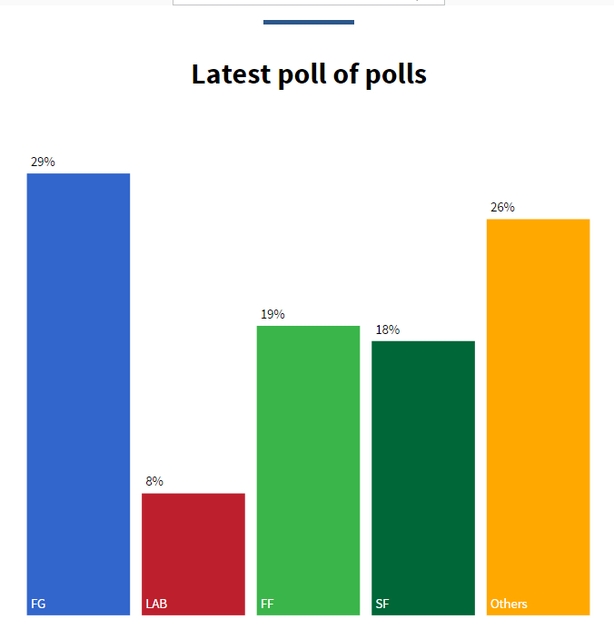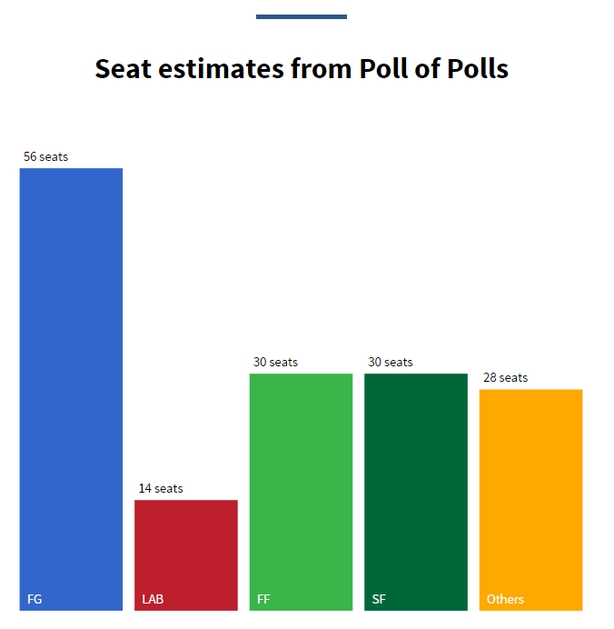 Below is the full breakdown: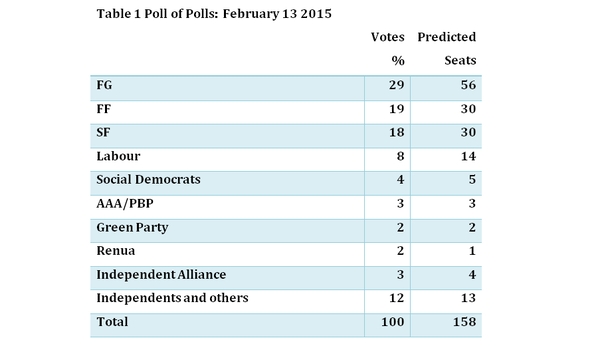 ---
Previous Poll of Poll Updates
19 January: No appreciable change
30 January: FG, Labour continue to rise
4 February: Has the rise in Fine Gael's fortunes been halted?
8 February: Poll of Polls suggests FG and Labour to fall just short
10 February: Slight gains for Fianna Fáil & Sinn Féin in latest Poll of Polls
By Michael Marsh, Emeritus Professor, Trinity College Dublin