A dog's life as Ring gets teeth into canvassing
Tuesday 16 February 2016 21.37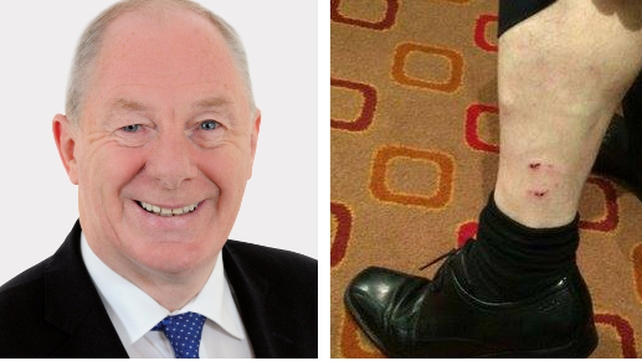 It's dog eat dog out there on the campaign trail, as Fine Gael Minister Michael Ring found out when he was canvassing in Geesala, Co Mayo.
Every dog has its day, and unfortunately for Mr Ring a certain dog made a meal out of his moment in the spotlight, making a dog's dinner out of the minister in the process.
Mr Ring confirmed the dog that bit him is OK.
However, he said that he was heading to the doctor for a tetanus injection just in case.
Mr Ring said he wouldn't upset people by repeating what he said to the "little dogeen" after the incident.
Dog OK after encounter with Ministerhttps://t.co/KtUsAVzlc2

— RTÉ News (@rtenews) February 16, 2016