Poll suggests slip in support for Govt parties
Wednesday 10 February 2016 23.05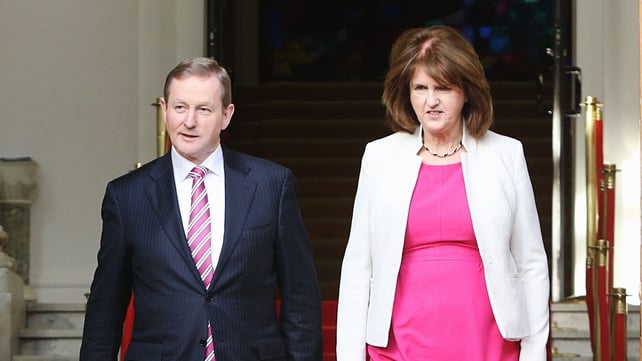 The latest opinion poll suggests a slip in support for the Government parties.
The Paddy Power/Red C poll surveyed over 1,000 voters and was conducted between 4 February and 8 February, the first few days of the campaign.
When the undecideds (16%) are excluded, the findings show: Fine Gael at 30%, down 1 compared to the last Red C on Sunday. Labour is at 8% (-2), Fianna Fáil at 18% (+1), Sinn Féin on 17% (no change) and Independents/ Others at 27% (+2).
All the changes are within the margin of error of plus/minus 3%.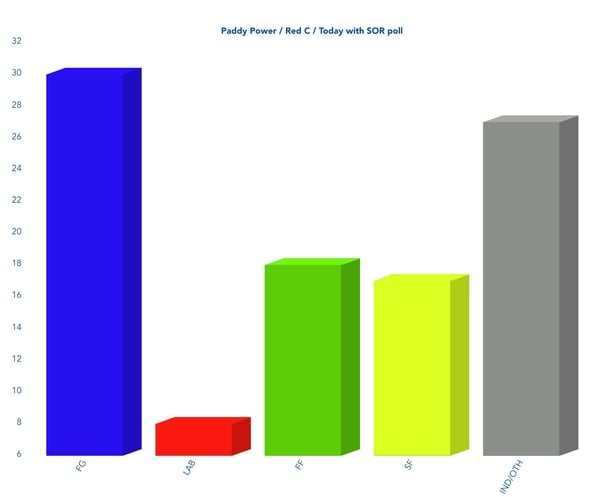 The findings will disappoint Labour as the party has dropped back from the 10% support recorded in the most recent Red C polls.
Although down 1%, Fine Gael remains solid on 30%. But the poll does suggest that the party has yet to see the kind of momentum recorded in the 2011 general election that saw it gain support once the campaign got going.
The dip in support for the two Government parties may reflect what was widely regarded as a poor start to the campaign by each of them.
The one point increase for Fianna Fáil to 18%, no change for Sinn Féin at 17% and a two-point increase for Independents/Others all suggest that no one group has yet secured a significant break away from the rest of the field.
Within the Independent/Others block there are small gains for some smaller parties: Independents are at 15%, with 4% for the Independent Alliance (+2); AAA/PBP at 4% (+1); Social Democrats at 3% (no change); Green Party 2% (no change) and Renua 2% (+1).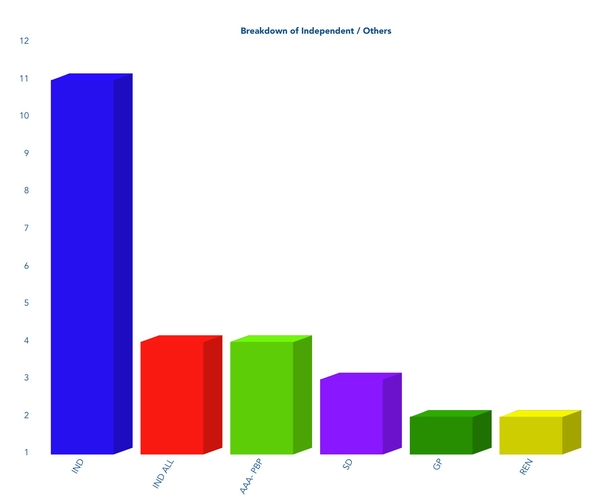 Details of the poll were announced on RTÉ's Today with Sean O'Rourke.
Responding to the poll, Taoiseach Enda Kenny said there would be many polls carried out between now and 26 February.
He said his focus, and that of his party, was on the ballot that would be held at the end of the month.
Tánaiste Joan Burton said most people will make their minds up in the last week. She said she is very confident that Labour is in contention for seats across the country.
Fianna Fáil's justice spokesperson Niall Collins ruled out a Fianna Fáil-Fine Gael coalition following this morning's poll.
He said: "We are not going to prop up Enda Kenny or Fine Gael. We are offering choice.
"It is a phoney war. We are running 71 candidates. We aim to be the lead party. We are not going to be one leg of a three-legged stool."
However, he did leave the door open to entering a Fine Gael minority government.
"If we are the biggest party we will lead government. It is up to Fine Gael if they want to prop us up," he added.