Blog: When a little number takes on a bigger meaning
Monday 01 February 2016 15.36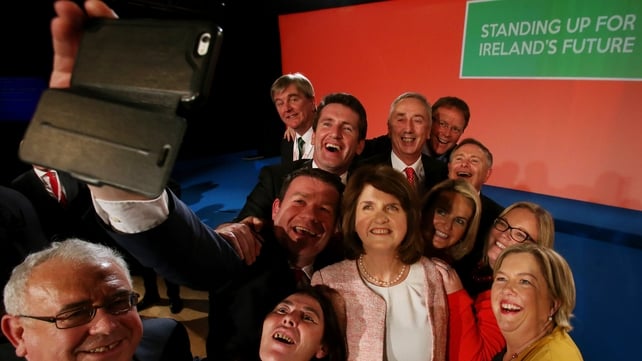 Statistically it is almost meaningless. A one-point increase or decrease in polling support is well, well inside the bounds of the typical plus/minus three-point margin of error, writes RTÉ Political Reporter Brian Dowling.
But there are times when a little number takes on a much bigger meaning.
It was one of those times for the Labour Party this weekend as it gathered in Mulllingar for its conference.
The Sunday Business Post/Red C polling showing the party up one percentage point is one thing – but when that one percentage point means recorded support is at the Holy Grail baseline of 10% the impact is totally different.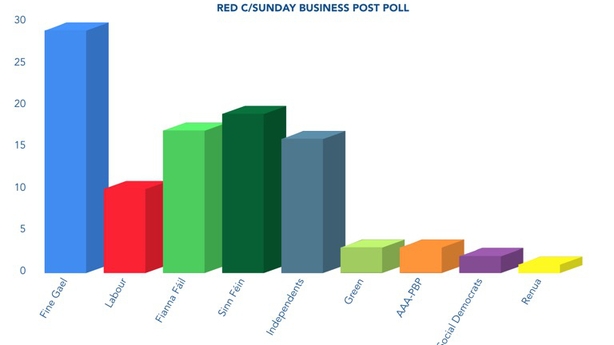 So what's the difference this time? Is the 10% real? As an absolute measure of support it would be unwise to bet your house on it.
The difference is less the number and more the psychology.
Getting support back into double digits is a "must do" for Labour going into the General Election.
And to hit a poll with double digits, at a party conference on the cusp of the election is the kind of boost the leadership and rank and file will grab with both hands.
It gives them something to fight for and it gives a morale boost at the time when it is most needed.
It is much easier to motivate the troops if there is even a whiff of the wind at your back.
Imagine if Labour had dropped one point from 9% to 8%.
Statistically, there is no real difference either way, but psychologically it would have sent chills down a few electoral spines.
For most of the past two years the Labour Party has been struggling in single figures in almost all polls.
In a way, the party got used to a succession of poor poll ratings and managed to dig in for the long haul.
The first real marker was the 2014 local elections when it slumped to 7% of the first-preference vote nationally.
That result was well signalled in polls leading up to the election, even if party members did not believe or did not want to believe it could be that bad.
Within weeks of Joan Burton becoming leader of the party in July that year, a Sunday Times/Behaviour & Attitudes poll recorded Labour support at 14% – double the disaster of the local elections.
But the so-called "Burton bounce" was short lived and in the months that followed the slide back to the familiar territory of single figures became the grim reality each month.
There were one or two spikes to 10% but the gains vanished as quickly as they arrived.
The challenge this time round is to try to consolidate the latest small gain and build on it over the coming weeks.
It will be as good a measure as any of how Labour performs over the course of the campaign.
---
By RTÉ Political Reporter Brian Dowling