Ruth Coppinger reveals house burglary live on RTÉ
Friday 22 January 2016 13.37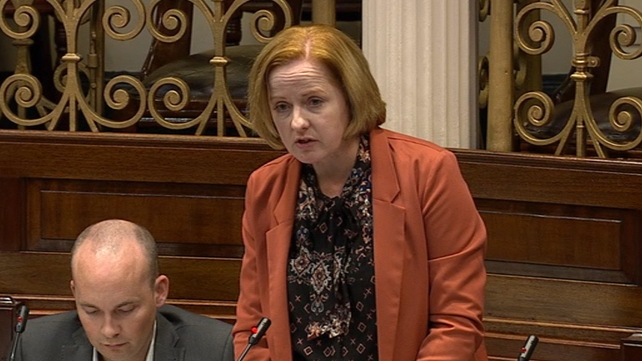 Irish Socialist Party TD Ruth Coppinger revealed live on RTÉ's Today with Sean O'Rourke that her home was burgled last night.
Ms Coppinger was among members of a panel discussing the issue of crime when she made the revelation.
She told the programme: "When I arrived home at nine o'clock last night, the house had been rifled through."
The TD for Dublin West had taken exception to what she felt is the attempt to paint crime as just a rural problem in the run up to the General Election when, she said, the statistics show that urban areas like her own constituency are harder hit.
She said: "I'm concerned by the way this is portrayed as a rural problem... I just want to emphasise that this happens in urban areas.
She added: "I think that it's [perceived lack of gardaí in rural areas] political, coming up to an election - can I just emphasise, in big urban areas, we don't see the gardaí either."
Ms Coppinger accused some TDs of "jumping on the bandwagon" when it came to rural crime.
She said: "Some TDs are jumping on this, particularly from Conservative parties because they've nothing else to say on economic issues and they're jumping on the bandwagon."
"It effects both rural and urban - let's stop dividing people."